The Global Cryptoassets Regulatory Landscape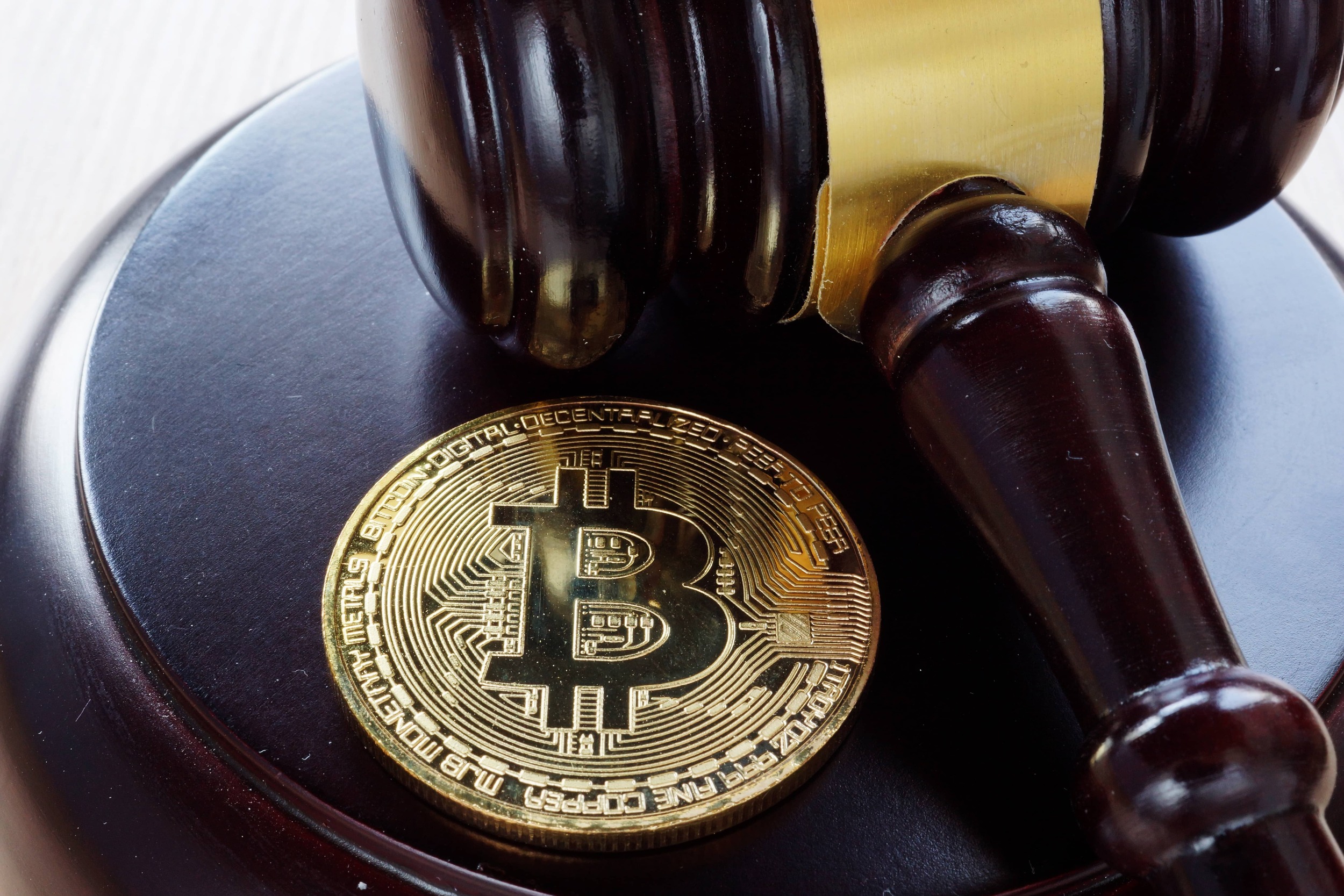 Regulatory concerns about crypto-assets
With the explosion of consumer interest and investment in crypto-assets, the challenges that industry, governments, regulatory institutions and tax authorities around the world have to face in order to efficiently and effectively maintain compliance with laws, rules, and regulations are emerging.
While cryptocurrencies and blockchains bring interesting and innovative opportunities into the global financial system, their decentralized nature poses unique and unprecedented risks that may result in unexpected consequences impacting financial stability, consumer protection and other areas of interest to regulators such as market surveillance, anti-money laundering (AML), financial crime and fraud prevention.
Some of the main regulatory challenges have been the complexity and fast changing nature of the technology and the challenges of decentralisation. Blockchain can provide a high degree of security, but the fact that they are fully digital, easily transferable, pseudonymous or even completely anonymous assets that operate on a decentralised basis, makes them particularly suitable for criminal activities.
As this industry rapidly grows and expands, regulators must find an appropriate balance between harmonizing the market infrastructure to support innovation and competition and drive growth and opportunities for citizens, while protecting investors and consumers with regulation.
The American Case
Despite the coronavirus pandemic having accelerated the adoption of digital payment technology and blockchain pushing the combined capitalization of digital assets above $3 trillion, the United States doesn't yet have a comprehensive regulatory framework for cryptocurrencies, blockchain tokens and the asset class.
At Federal level, cryptocurrencies fall under the jurisdiction of the Securities and Exchange Commission (SEC) for investment, the Commodity Futures Trading Commission (CFTC) for any crimes involving interstate commerce, and the Internal Revenue Service (IRS) for federal income tax purposes. Moreover, crypto exchanges fall under the regulatory scope of the Bank Secrecy Act (BSA) and must register with the Financial Crimes Enforcement Network (FinCEN).
The latest proposed a draft law requiring virtual currency operators, banks and MSBs to keep records of a customer's CVC or LTDA transactions and counterparties, including verifying the identity of their customers. The US Department of Justice has also suggested future strategies to combat illicit uses of cryptocurrencies including promoting law enforcement awareness and expertise in cryptocurrency technology to efficiently conduct investigations.
However, banking regulators - the Federal Reserve Board of Governors, Federal Deposit Insurance Corporation (FDIC) and Office of the Comptroller of the Currency (OCC) - have announced a plan to clarify the rules and regulations around how banks can use cryptocurrencies throughout 2022 and over the next year.
The Biden administration wants Congress to strengthen government regulation for stablecoins, decentralized finance (DeFi), exchanges and lending platforms asking them to register as banks in order to prevent money laundering and other illicit activities.
At State level, right now 33 states and Puerto Rico have pending legislation in the 2021 legislative session, while 17 states enacted legislation or adopted resolutions, while the majority of states have not yet issued guidance on the tax treatment of virtual currency or cryptocurrency.
There have generally been two approaches to regulation at the state level:
Some states have tried to promote the technology by passing very favorable regulations exempting cryptocurrencies from state security laws or money transmission statutes. Some examples:

California, Florida and Texas want to attract the crypto industry;

Wyoming passed legislation allowing for the creation of a crypto-focused bank;

Oklahoma introduced a bill authorizing cryptos to be used, offered, sold, exchanged and accepted within its governmental agencies;

Colorado passed a bill exempting cryptocurrencies from state securities regulations;

Ohio became the first state accepting taxes in cryptocurrencies;

Arkansas amended the Uniform Money Services Act to include virtual currency;

Indiana revised the unclaimed property act including virtual currency;

Kentucky will offer tax breaks to cryptocurrency miners who invest at least $1 million in equipment.

On the other hand, authorities in other states are considered restrictive:

New York codified an austere conditional licensing framework called the "BitLicense" that has made the state one of the most restrictive in the nation;

Iowa introduced a bill that would prohibit the state from accepting payment in the form of cryptocurrencies;

West Virginia nearly banned cryptocurrency altogether;

Vermont doesn't show much interest in cryptocurrencies at all and shut down the state's only Bitcoin ATM;

At least 10 states like Maryland and Hawaii have issued warnings about investing in cryptos.
The Chinese Case
With a joint announcement by China's Central Bank and nine other government departments, last October Chinese authorities declared that all transactions of crypto-currencies are illegal and banned virtual currency trading and speculation.
The notice state that "virtual currency does not have the same legal status as fiat currency" and "virtual currency-related business activities (...), fundraising and trading platforms (...) and all other services related to cryptocurrency transactions - such as crypto exchanges, token issuance or virtual currency derivative transactions and even ICOs - are illegal financial activities (...), strictly prohibited and resolutely banned in accordance with the law". The authorities will also strengthen the supervision on advertisements related to virtual currency. However, for now there is no regulation that limits individuals from holding cryptocurrencies, although the note warns that it "seriously endangers the safety of people's assets".
On the same day, China's National Development and Reform Commission (NDRC) issued another notice declaring their intent to tighten country's regulation in order to strictly prohibit the whole process of cryptocurrency mining to meet its emissions reduction target, saying that "the energy consumption and carbon emissions are large, the contribution to the national economy is low, and the driving effect of industrial development and scientific and technological progress is limited".
The need for a globally harmonized regulation
The rapid growth of crypto-assets is driving regulators to consider how to build appropriate regulatory and supervisory frameworks in order to support the evolution of the crypto market and help them become a part of the regulated economy.
The existing legislative and regulatory approaches have resulted in a fragmented landscape across jurisdictions, inadequate to monitor and guide cryptocurrency activity in the financial system and protect from key risks such as fraud, money laundering and the irreversibility of erroneous transactions.
This brings up the urgent need to move forwards a globally harmonized regulation on the basis of a cross-jurisdictional cooperation and government-industry collaboration, able to establish an environment favourable to the development of a crypto-based commerce, alongside mechanisms to overcome the legal hurdles that concerns the regulation of cryptocurrency usage (for example legal status of crypto assets, data privacy, enforceability of smart contract and governing law issues) and protect the integrity, security and stability of the system and its actors.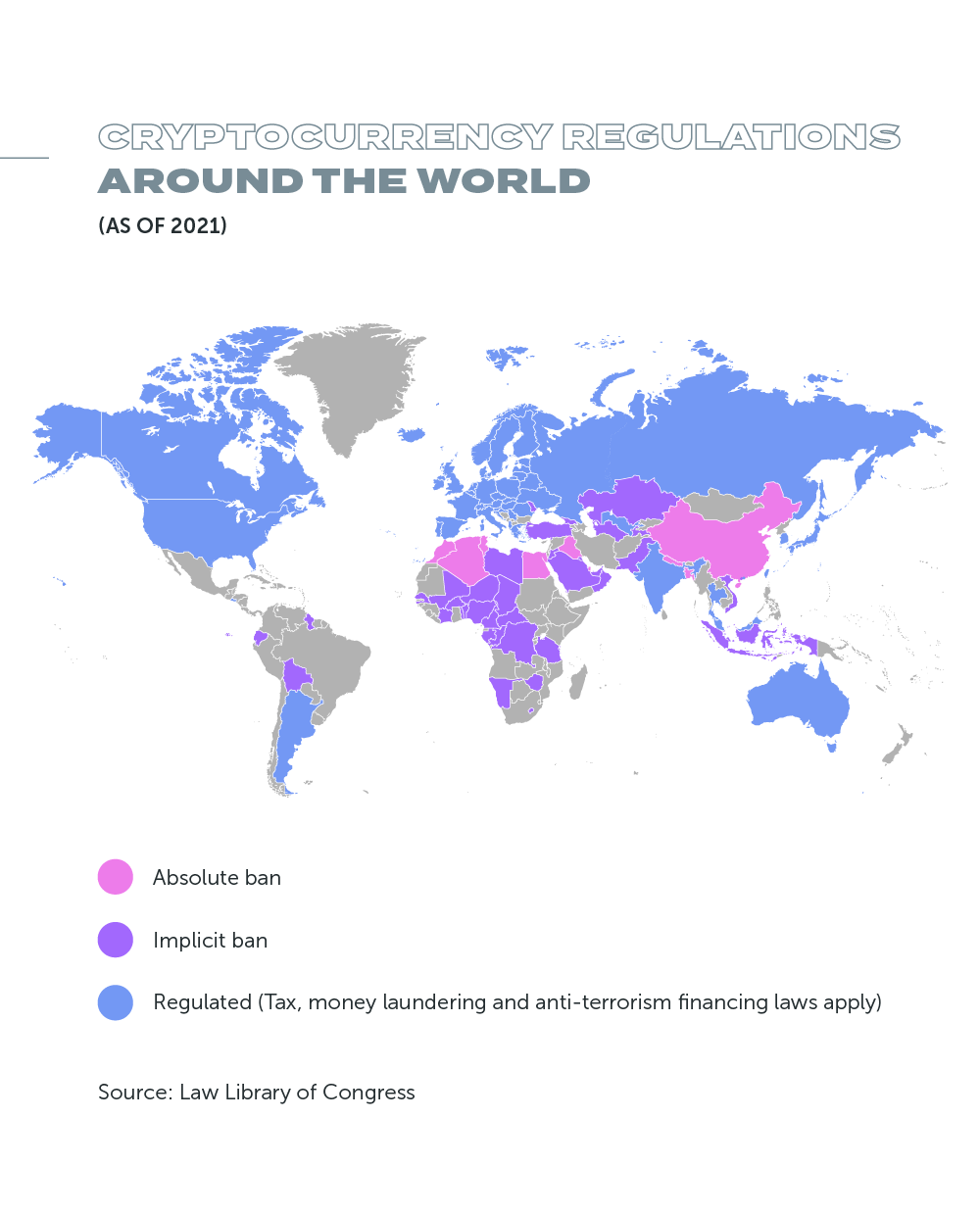 WHAT DO YOU THINK ABOUT THIS CONTENT?
COOL!
NOT BAD!
NOT COOL!