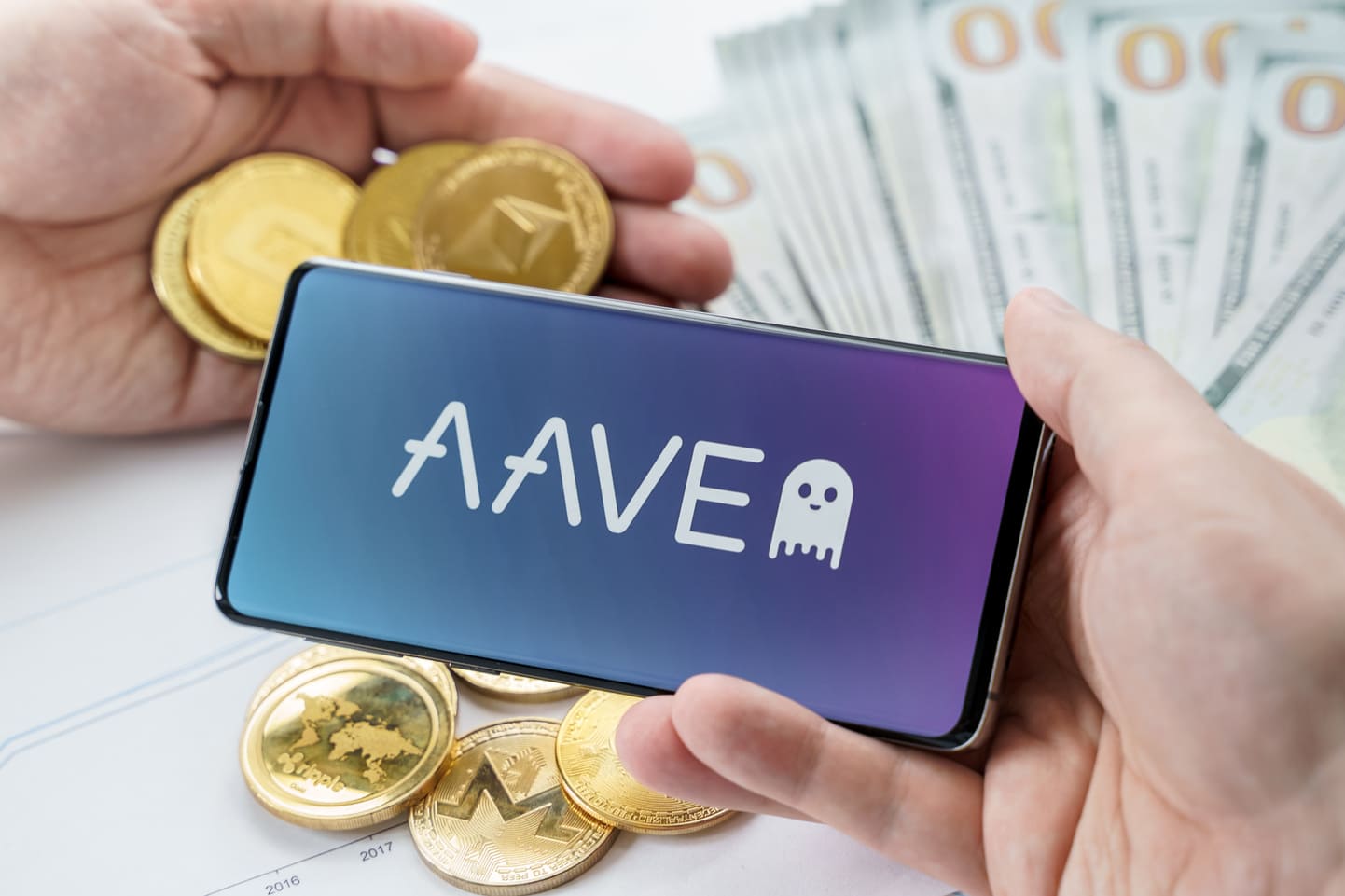 AAVE started a 33% rally after new release
The governance token rallied above $240 following the launch of Aave's new liquidity protocol.
AAVE, the Ethereum native token that powers Aave – a decentralized protocol with no money market management that lets people loan and borrow crypto – gained more than 33% over the past 24 hours pushed by new protocol developments.
The governance token used to supports voting based on DYDX token holdings in Aave's governance measures achieved a 24-hour trading volume of $2.2 billion, adding a third to its value in just one day and breaking the top 50 biggest coins by market cap, pushing past $240. The price of Aave is up 41.59% in the last 7 days.
AAVE price move follow (on March 16) the release of Aave V3, the new version of Aave's liquidity protocol. With the introduction of key new features, Aave V3 provides greater capital efficiencies, increased security, and cross-chain functionality, while facilitating increased decentralization across the protocol and throughout the ecosystem, making the Aave Protocol one of the most advanced, secure, and efficient DeFi protocols across the ecosystem. "Aave V3 is poised to accelerate the growth of DeFi with its fully revamped user experience. This is a huge milestone for one of the most popular liquidity protocols in DeFi and furthers our mission to bring DeFi to the next hundreds of millions of people." said in a statement Sandeep Nailwal, Co-Founder of Polygon.
Aave began as ETHLend in 2017 after raising $16.2 million in an Initial Coin Offering (ICO) to create a decentralized peer-to-peer lending platform. Later, they rebranded to Aave when they switched to a liquidity pool model. Aave launched the Aave Protocol in 2020, an open-source and non-custodial liquidity protocol where users can earn interest on deposits and borrow assets.
WHAT DO YOU THINK ABOUT THIS CONTENT?
COOL!
NOT BAD!
NOT COOL!