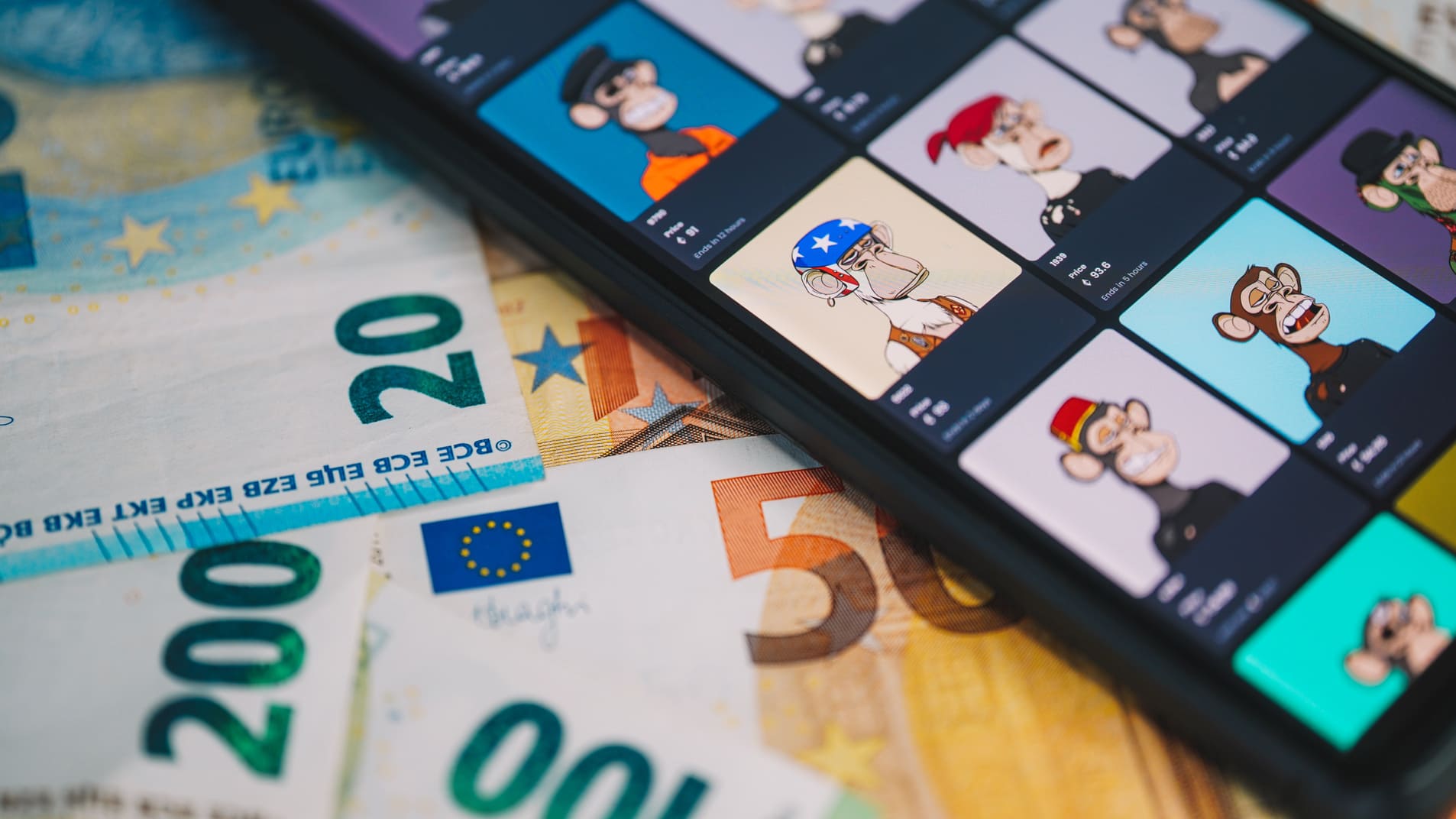 BAYC NFTs At Risk Of Mass Liquidation
Many NFTs from the Bored Ape Yacht Collections are approaching a mass liquidation as floor prices slipped more than 50% since all-time high.
Bored Ape Yacht Club NFTs collection floor price has dropped to its lowest level since the start of the year as nearly $55M BAYC collectibles purchased with borrowed money are approaching liquidation on the lending platform BendDAO.
According to data from CoinGecko, Apes are currently dropped at 67 ETH – a level not seen since the early days of January 2022 – after been on a downtrend since reaching an all-time high of 153.7 ETH on May 1. This comes amid fears that 45 of the 272 Bored Apes tied to BendDAO loans (a peer-to-peer lending service that allows customers to borrow ETH in exchange for NFTs) are close to being auctioned off to the highest bidder as they're risking a drop in the price floor to a threshold that triggers an automatic 48-hour liquidation.
If the digital collectibles drop under their minimum value and the user fails to clear the loan, the NFTs are sold and the resulting liquidation will drive floor prices down even more to a point that an analyst on Twitter has suggested that a possible consequence of these BAYC liquidations can be a crash of the entire NFT market.
1/ How @BendDAO and BAYC loan liquidation can nuke the entire NFT market

30,300 ETH ($55m) worth of NFTs on the line

A must read thread to protect yourself 🧵

— doubleQ (@xDoubleQ) August 19, 2022
The 272 Bored Apes tied to BendDAO represent 2.72% of the entire collection. Many other NFTs within the BAYC ecosystem are also seeing collapsing prices: the Mutant Ape Yacht Club dropped at around 12 ETH, its lowest seen since the early days of January 2022.
Following the collapse of Terra's UST in May and the bankrupt of hedge fund Three Arrows Capital and crypto-lender Celsius Network in June, Ethereum lost 43% of its value.
WHAT DO YOU THINK ABOUT THIS CONTENT?
COOL!
NOT BAD!
NOT COOL!