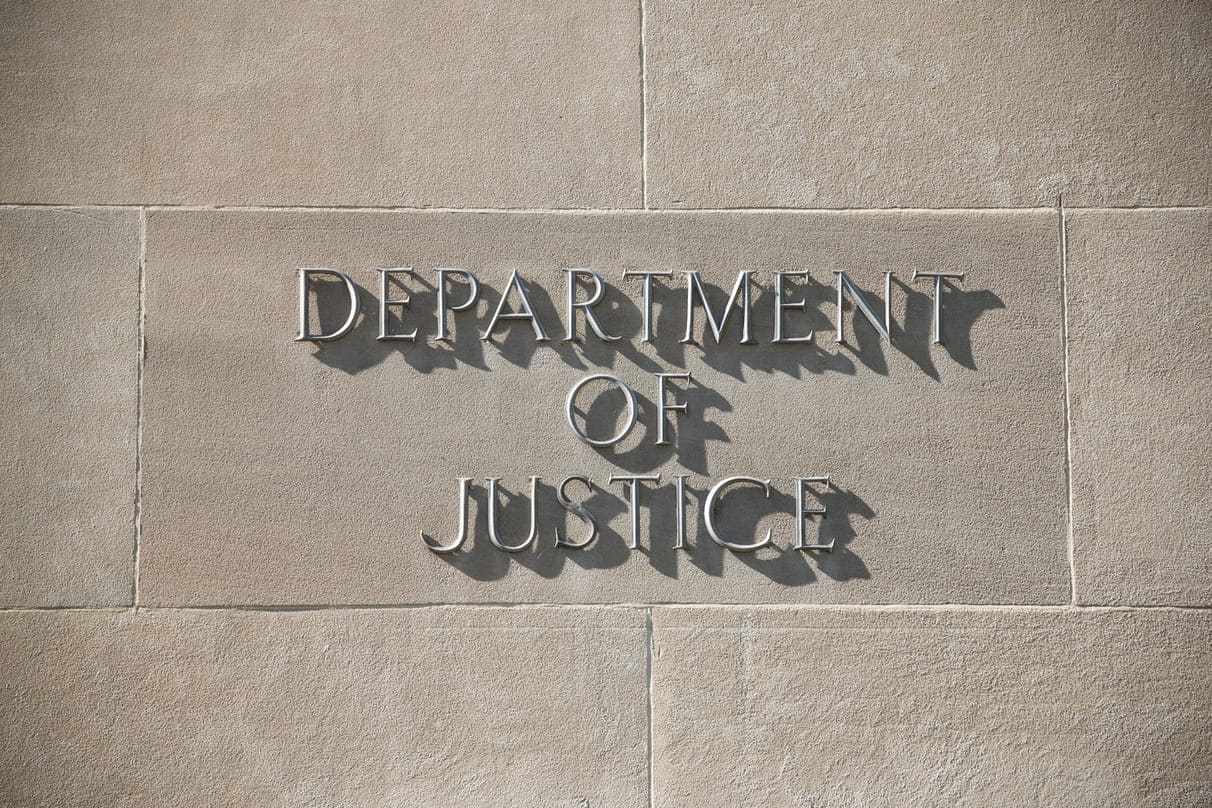 Binance Faces Possible Fraud Charges in U.S., DOJ Weighs Options
The DOJ is reportedly considering whether to indict Binance for alleged fraud, but is worried about the impact on consumers and the market.
World's largest cryptocurrency exchange Binance may face fraud charges in the U.S., according to a report published Thursday by New York-based news website Semafor. However, the U.S. Department of Justice is also concerned about the potential consequences of such a move, as it could trigger a run on the exchange and cause consumers to lose their money, as well as spark a panic in the crypto markets.
The Department of Justice (DOJ) is reportedly weighing whether to indict the company and its founder, Changpeng Zhao, for allegedly violating U.S. laws and regulations. The DOJ is exploring other options, such as imposing fines or reaching deferred or non-prosecution agreements with Binance. These would be less severe measures that would still hold Binance accountable for its alleged misconduct while minimizing consumer harm. The DOJ declined to comment on the matter. Binance did not respond to a request for comment.
Binance is already facing legal troubles from other U.S. regulators, including the Securities and Exchange Commission (SEC) and the Commodity Futures Trading Commission (CFTC). The SEC has filed a civil complaint against Binance and Zhao, accusing them of operating an unregistered exchange in the U.S. and knowingly allowing U.S. citizens to access Binance's offshore platform. The SEC also alleged that Binance used a secret market-making firm called Sigma Chain to manipulate trades on its U.S. platform.
Legal experts have said that the SEC's case resembles a criminal indictment because of the seriousness of the allegations, raising the possibility that criminal charges could follow. It is unusual for the SEC to bring a civil suit before federal prosecutors, especially in high-profile cases. The SEC usually works with the DOJ to bring civil and criminal charges simultaneously.
U.S. Senator Elizabeth Warren has also called for an additional criminal investigation into Binance for allegedly lying to Congress. She wrote that Binance and its U.S.-based affiliate, Binance.US, may have violated federal law and could face fines and imprisonment.
The U.S. has played a role in creating a vague and unstable regulatory environment for crypto companies operating within its borders. This has driven many crypto businesses to seek refuge in countries that are more lenient or indifferent to their activities. The SEC, with another lawsuit against crypto exchange Coinbase, seems determined to push digital assets out of the U.S.
Lawmakers, on the other hand, could protect consumers by creating new rules governing the industry, making the U.S. a more attractive and safe place for crypto innovation and adoption. Consumers would benefit from having more reliable and regulated alternatives to exchanges like Binance and FTX, which have gone offshore.
WHAT DO YOU THINK ABOUT THIS CONTENT?
COOL!
NOT BAD!
NOT COOL!