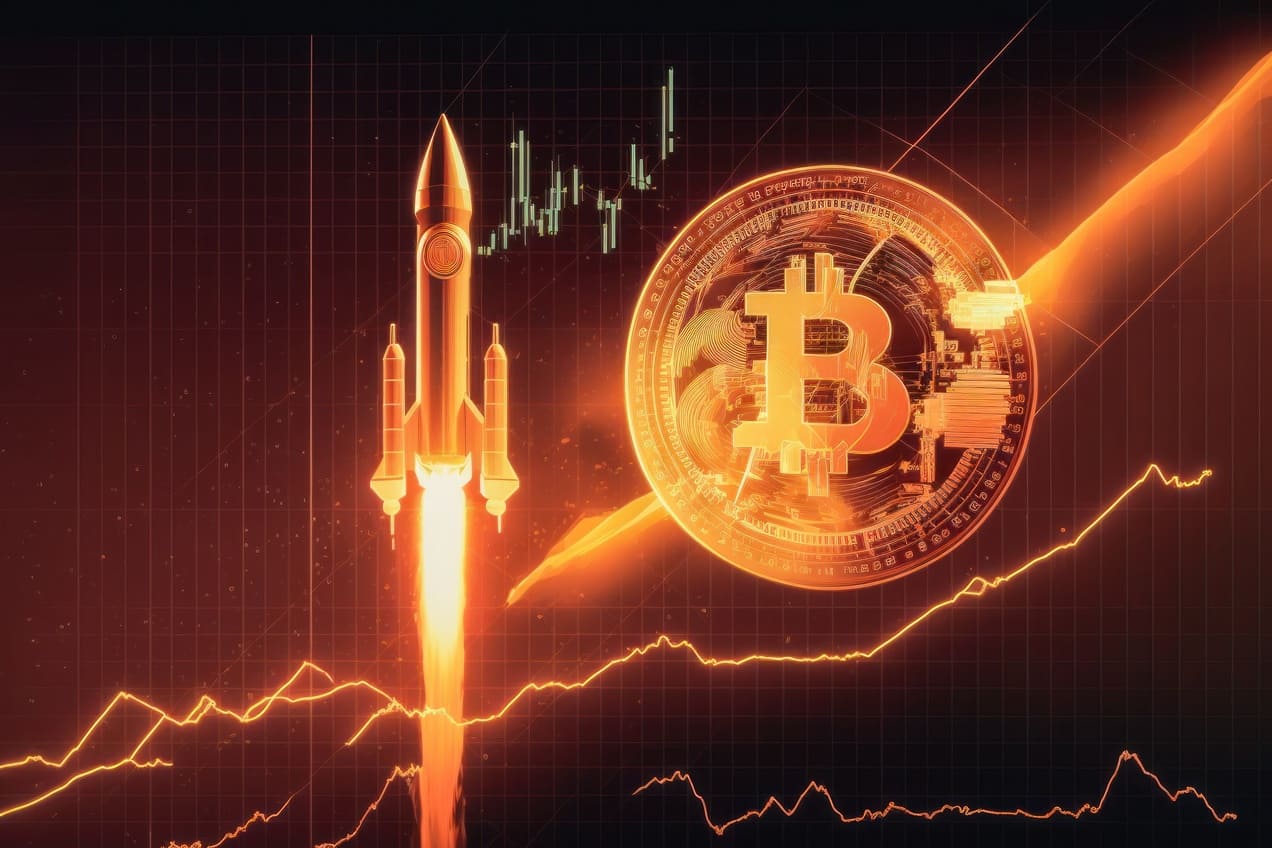 Bitcoin Emerges as Best Performing Asset Class in Q1 2023, Defying Economic Gloom
Bloomberg and Finbold data show surprising success despite past volatility and market turmoil.
Despite a gloomy economic outlook, Bitcoin has surprisingly emerged as the best performing asset class in Q1 2023, outperforming other investment products by a wide margin and confirming a quick exit from last year's crypto winter.
According to Bloomberg data, Bitcoin has experienced its most successful quarter since March 2021, with an increase of around 70%. This performance is significantly better than that of the S&P 500, which has only advanced 5.5% year-to-date, the Nasdaq 100, which has seen a 19% increase, and the iShares 20+ Year Treasury Bond ETF, which has jumped by 5.3%.
According to data obtained by Finbold, gold only saw gains of 9.5% in the first three months of 2023, while silver's returns were just 0.3%. In contrast, Bitcoin has performed much better, attracting investors to its platform along with Ethereum (ETH). As of March 31, open interest in Bitcoin has increased almost 430% YoY. Additionally, the market has seen almost 1,000 new coins enter the space in 2023 alone, thanks to Bitcoin's impressive gains.
Market experts are not surprised by Bitcoin's performance, as they believe the asset started laying the groundwork for a potential rally in late 2022. Long-time participants in the crypto market recognize that volatility is normal and is even part of the appeal for investors in this asset class. Bitcoin gained mainstream attention in 2017 when it recorded an annual increase of more than 1,000%, only to plummet by 74% the following year in what was dubbed a "crypto winter." After three years of consecutive growth, Bitcoin experienced a 64% drop in 2022 due to various industry scandals and bankruptcies.
WHAT DO YOU THINK ABOUT THIS CONTENT?
COOL!
NOT BAD!
NOT COOL!