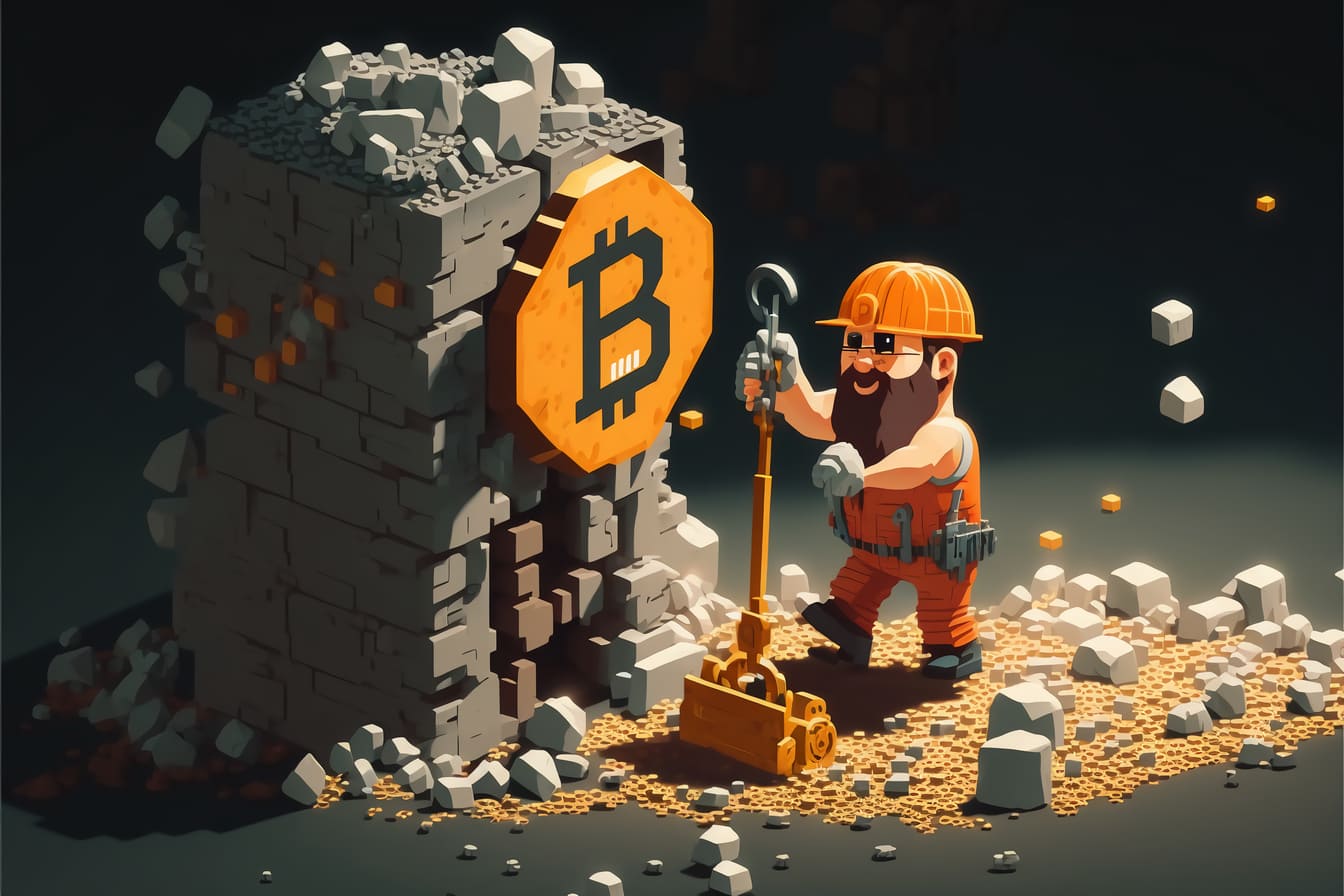 Bitcoin mining revenue soared 50% to $23M in 30 days
Miners are enjoying a 50% growth in revenue after suffering from high electricity costs and record mining difficulty in 2022.
Bitcoin's rally during the first month of the year seems to have boosted profits for the mining community, as the total per day bitcoin mining revenue (through block rewards and transaction fees) soared by almost 50% since the beginning of the year, tapping almost $26 million in the span of 30 days.
Data from YCharts shows that daily BTC mining revenue has soared from $16.17 million on January 1 to a monthly-high of $25.68 million on January 25, experiencing a 47% growth in revenue. Despite the significant rise, the figure stands far from the all-time high of over $80 million registered in April 2021.
As more miners join to power and secure the decentralized Bitcoin network, hash rate and Bitcoin mining difficulty continue to reach new all-time highs. The Bitcoin hash rate reached an all-time-high of 327 exahashes-per-second (TH/s) on January 25, while Bitcoin average difficulty rose from 35.36 trillion at the start of 2023 to an all-time high of 39.35 trillion as of yesterday (January 30).
Bitcoin mining revenue experienced a 37.5% decline in 2022 YoY – down to $9.55 billion from $15.3 billion in 2021, as low as $13 million shortly after the FTX fallout – amid geopolitical tensions, deteriorating market conditions, high electricity costs, an increase in hash rate that caused record mining difficulty, diminishing profitability for miners forcing some to shut down. As a consequences, Core Scientific filed for bankruptcy protection in December 2022, while Argo Blockchain agreed to sell its Helios facility to Mike Novogratz's Galaxy Digital for $65 million to reduce its overall debts.
WHAT DO YOU THINK ABOUT THIS CONTENT?
COOL!
NOT BAD!
NOT COOL!