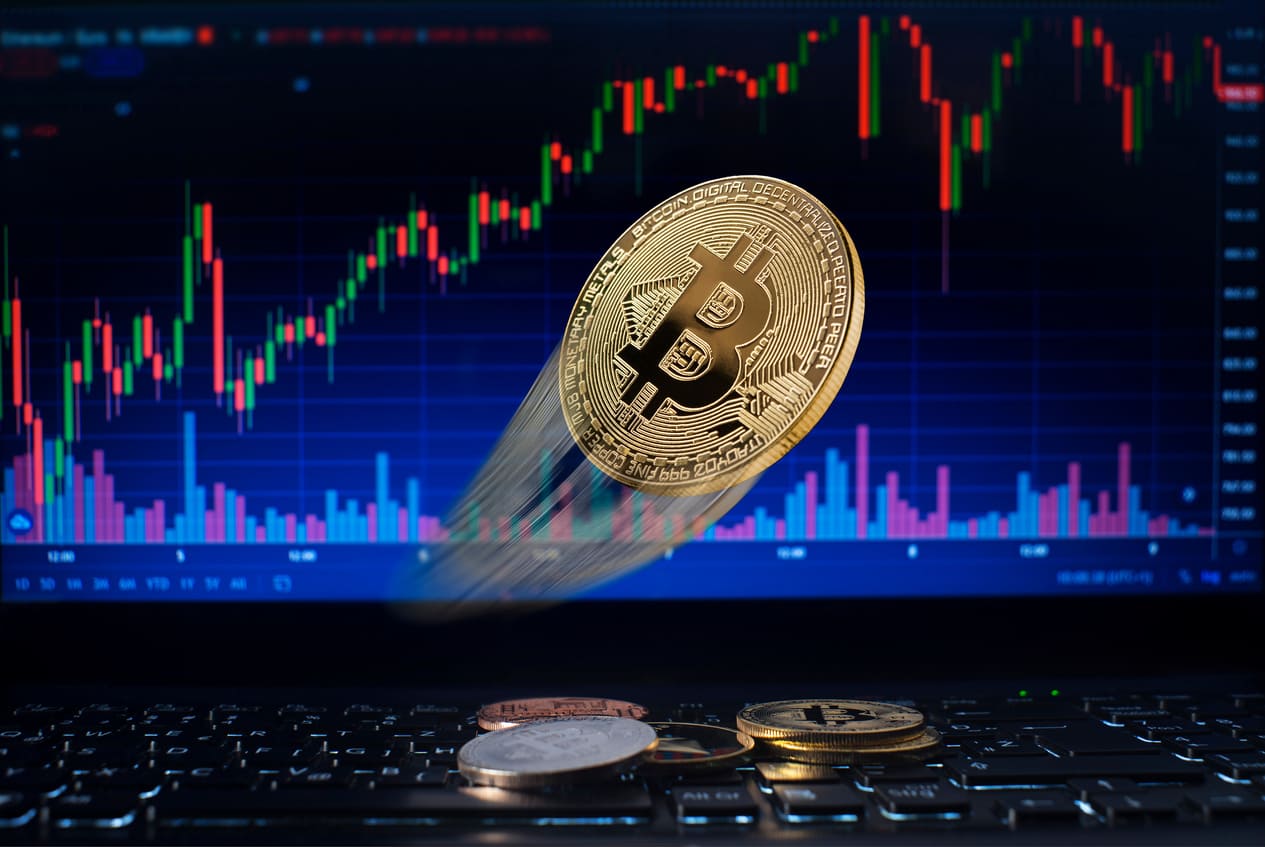 Bitcoin Price Surpasses $18,000 Awaiting Inflation Data
Today the major digital coins in the market were buoyant, trading higher alongside shares awaiting the Labor Department's consumer price index (CPI).
Riding on the wave of a good performance over the past week after months of sustained consolidation, Bitcoin price has surpassed the $18,000 mark for the first time since December 14th as investors awaited the U.S. Labor Department's consumer price index (CPI) numbers, due on today afternoon.
The world's largest and most popular digital currency has clocked nine straight days of increasing prices, surging 4.24% in the last 24 hours and reaching $18,268 in this morning trading session. The last time the cryptocurrency traded at these prices was on December 14th. BTC market value now stood at $350.2 billion, with a trade volume at $24.2 billion (+52.36%).
The rest of the market also saw sizeable gains, with Ethereum (ETH) rose 4.69% and is now trading above $1,408, with a market capitalisation of $171.1 billion and a trade volume almost at $9.8 billion in the last 24 hours.
Bitcoin has added more than 10% this month and second-largest token Ether about 17%. This has left many short positions liquidated. Indeed, over $200 million of leveraged shorts have been liquidated in the last 24 hours alone – according to data from Coinglass – with OKX that recorded the largest volume of liquidations over the past day.
Altcoins are also having a good day. Avalanche (AVAX) had the highest jump in the past 24 hours, with its value jumping by about 21.64% and reaching close to $15.20. Uniswap (UNI) and Polkadot (DOT) are also performing well above 10%.
The global cryptocurrency market capitalization is up 3.16% to $884 billion. The total crypto market volume over the last 24 hours is $48.34B, which makes a 42.50% increase.
WHAT DO YOU THINK ABOUT THIS CONTENT?
COOL!
NOT BAD!
NOT COOL!