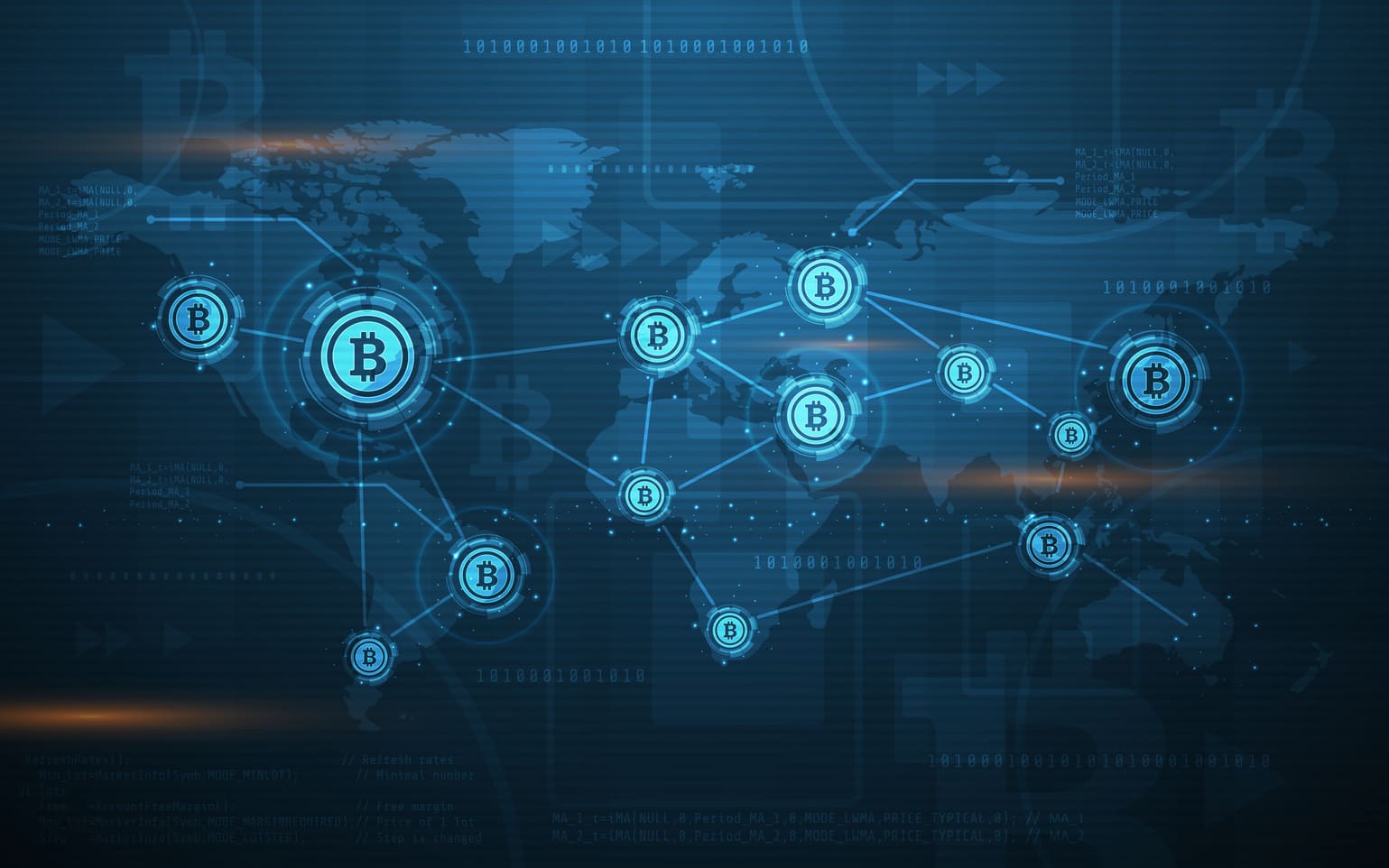 Chainalysis: Crypto Adoption in 2022 is Slowing, but Remains Above Pre-2021 Levels
According to the 2022 Global Crypto Adoption Index, emerging markets lead in grassroots adoption, China remains active despite ban, and crypto fundamentals appear healthy.
Global cryptocurrency adoption has leveled off in the last year after growing consistently since mid-2019, slowing worldwide in bear market but remaining above pre-bull market levels, the Chainalysis 2022 Geography of Cryptocurrency Report highilights.
According to the report, the global adoption of cryptocurrency reached its current all-time high in Q2 2021. Since then, adoption has moved in waves: it fell in Q3, which saw crypto price declines, rebounded in Q4 when we saw prices rebound to new all-time highs, and has fallen in each of the last two quarters as we've entered a bear market. Still, it remains well above its pre-bull market 2019 levels.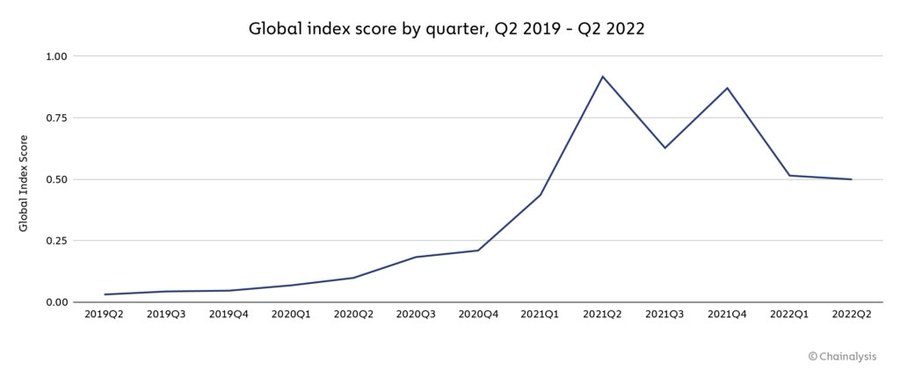 Emerging markets dominate the index as 18 of the 20 countries where crypto adoption was at its highest were lower middle (Vietnam, Philippines, Ukraine, India, Pakistan, Nigeria, Morocco, Nepal, Kenya, and Indonesia) and upper middle income countries (Brazil, Thailand, Russia, China, Turkey, Argentina, Colombia, and Ecuador). Chainalysis reports that users in countries with weaker economies tend to rely on cryptocurrency for remittances and, if inflation is high, for savings preservation, while users in more developed markets like Brazil treat cryptocurrency more as a speculative investment.
The top 5 countries on the Global Crypto Adoption Index are Vietnam, the Philippines, Ukraine, India, and the United States, respectively. For the second consecutive year, Vietnam is ranked first in cryptocurrency adoption (polling done in 2020 found that 21% of Vietnamese consumers reported using or owning cryptocurrency, second only to Nigeria at 32%), while United States moved up to fifth in our index rankings from eighth in 2021 and sixth in 2020, by far the highest-ranked developed market country on our index, and one of only two to make the top 20 along with the UK. Finally, China re-entered the top ten of our index this year after placing 13th in 2021. These countries dominate the adoption index, in large part because cryptocurrency provides unique, tangible benefits to people living in unstable economic conditions.
3/ Emerging markets dominate the Global #Crypto Adoption Index. Out of the top 20 ranked countries, 18 were lower middle to upper middle income. pic.twitter.com/SVtzoFyWnr

— Chainalysis (@chainalysis) October 20, 2022
Chainalysis suggests that many of those attracted by rising prices in 2020 and 2021 stuck around, and continue to invest a significant chunk of their assets in digital assets, while previous research shows that cryptocurrency markets have been surprisingly resilient through recent declines. A critical mass of new users who put capital into cryptocurrency during periods of price growth tend to stay even when prices decline, allowing the ecosystem to consistently grow on net across market cycles.
Key takeaways
Central, Northern & Western Europe (CNWE) is once again the world's largest crypto economy. Users and institutions throughout the region received $1.3 trillion worth of cryptocurrency from July 2021 to June 2022. Western Europe alone contained six of the 40 highest grassroots adopters of cryptocurrency: The United Kingdom (17), Germany (21), France (32), Spain (34), Portugal (38), and the Netherlands (39). DeFi drove a huge share of this activity, with EU regulations like the crypto travel rule and MiCA licensing regime providing enhanced regulatory clarity. In most of the ten largest crypto markets in CNWE, on-chain activity grew at a rate of 1-30% over the preceding year.
North America is the second-largest cryptocurrency market with $1.15 trillion worth of cryptocurrency received between July 2021 and June 2022, representing 19% of global activity during that time period. The United States accounted for the vast majority of that activity. North America has been the second-most active cryptocurrency region since Eastern Asia's dropoff in mid-2020, and recently, DeFi has been a huge booster of activity in the region. Between July 2021 and June 2022, DeFi has accounted for 37% of all North American cryptocurrency transaction volume, more than any other region.
China has seen a large dropoff in cryptocurrency activity, likely due to government crackdowns. Still, despite a 31.1% dropoff in transaction volume, the country remains the biggest cryptocurrency market in the region, the fourth overall in the world, and ranked tenth for grassroots adoption. Plus, trading activity has even begun to pick back up in recent months. Latin America is the seventh largest cryptocurrency market, with citizens of Latin American countries receiving $562.0 billion in crypto from July 2021 to June 2022. This represents a 40% growth over last year's total.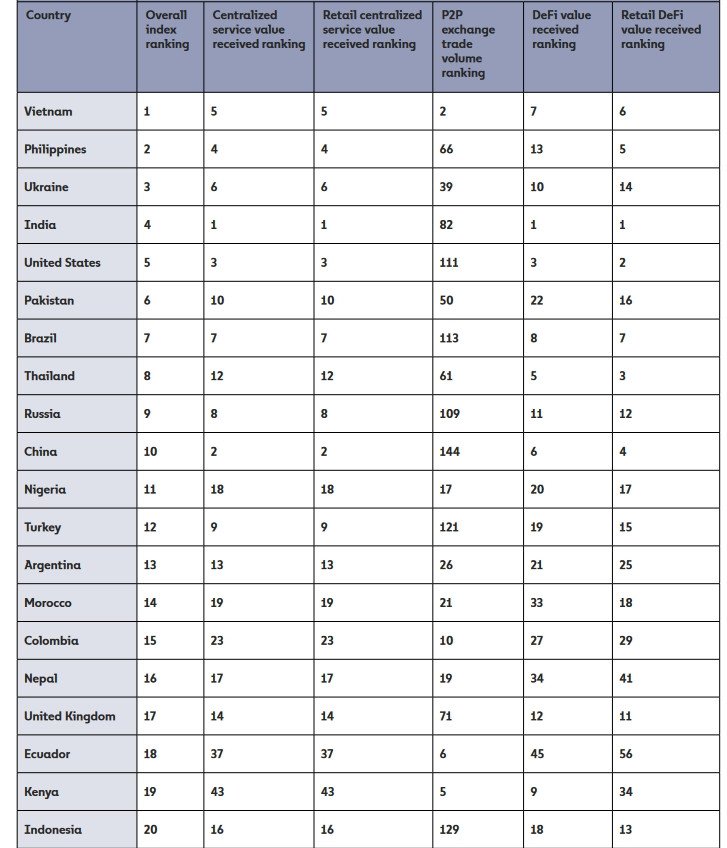 WHAT DO YOU THINK ABOUT THIS CONTENT?
COOL!
NOT BAD!
NOT COOL!