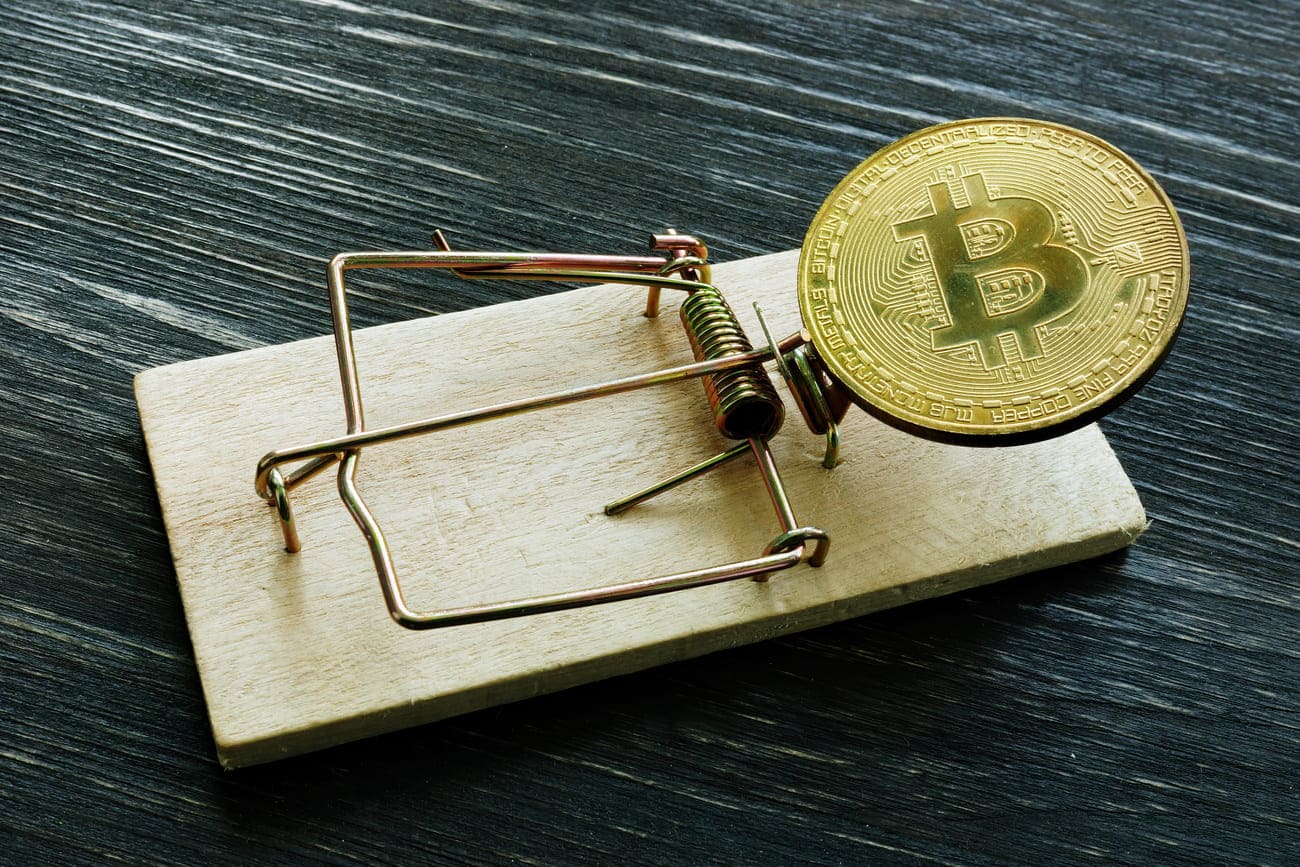 Chainalysis Study Reveals Significant Drop in Crypto Scam Revenue in 2022, Despite Success of Top Investment Scams
Chainalysis report finds decline in overall revenue, but highlights success of top investment scams and prevalence of stablecoins in scamming ecosystem.
Crypto scam revenue fell significantly to just $5.9 billion in 2022 from $10.9 billion the year prior, a new study by blockchain analytics firm Chainalysis reports.
According to the study, cryptocurrency scam revenue began the year trending upwards, but plummeted in early May – the same time the bear market set in following the collapse of TerraLuna – and then declined steadily throughout the rest of the year as scams take in less revenue from victims at times when digital asset prices are declining, the analytics firm observes. Also, scam revenue throughout the year tracks almost perfectly with Bitcoin's price, consistently maintaining a three-week lag between price moves and changes in revenue.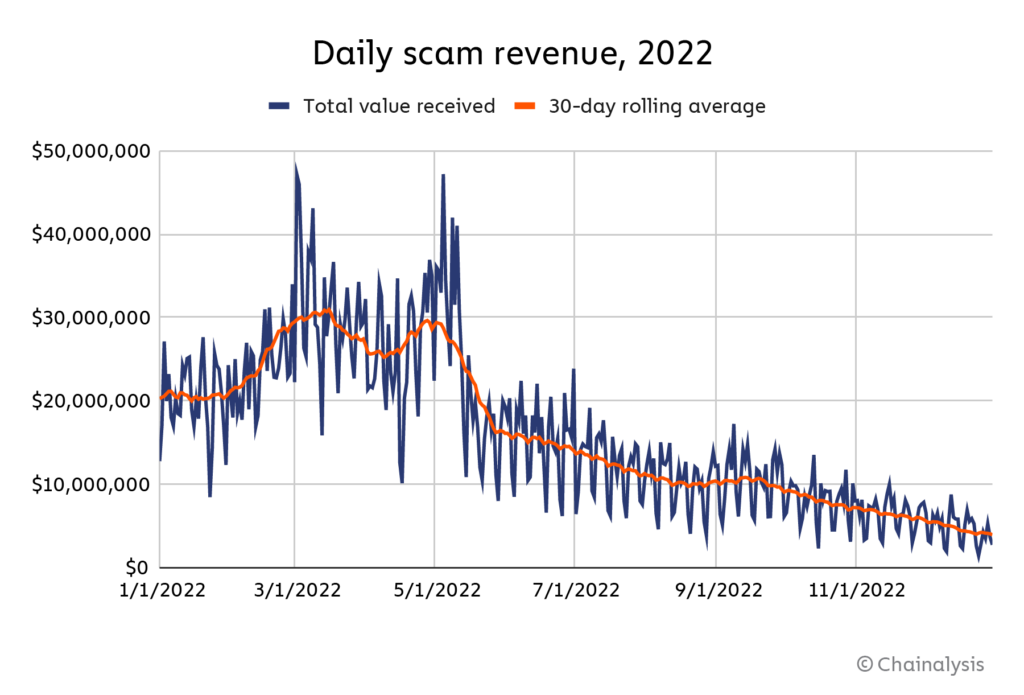 While scam revenue dropped overall, the study reports a number of highly successful scams, the top being Hyperverse, which pulled in nearly $1.3 billion in revenue. All ten of 2022's top scams were investment scams, which as a category dominated overall revenue last year. However, that doesn't mean we can ignore other types of scams. Despite having lower overall revenue as a category, romance scams appear to have been the most destructive on a revenue-per-victim basis, with an average victim deposit of almost $16,000, nearly triple the next-closest category.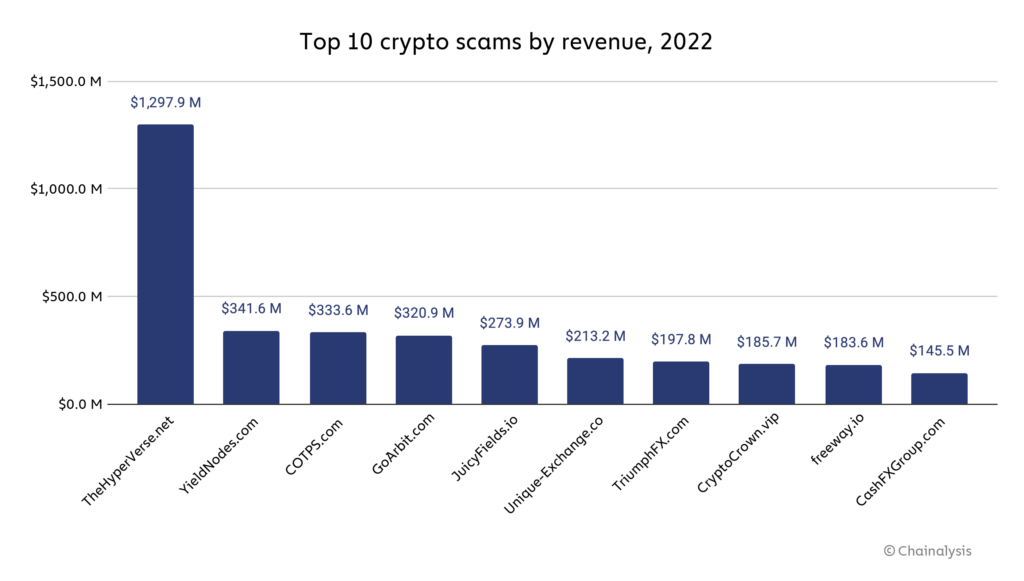 Chainanalysis also observed that market conditions may have also influenced the rise in usage of stablecoins by scammers over the past two years. "Scammers' solicitation of stablecoins over Bitcoin during bull markets may represent a hedge against a possible market crash," reads the report. "Scammers may also have better luck soliciting stablecoins in a bull market given that they have no price upside, while potential victims may be more inclined to hold their Bitcoin in the expectation it will go up in value."
The blockchain analytics firm also found that the cryptocurrency scamming ecosystem is smaller than it appears at first glance and often run by the same individual or group, primarily by small groups of prolific criminals. The research identified common trends in fraudulent activities where substantial amounts of money were being transferred from unlawful sources, suggesting a connection between the parties involved. It's worth mentioning that more than 200 deceitful websites shared the same details about certain entities that were previously sanctioned by the Commodity Futures Trading Commission (CFTC).
WHAT DO YOU THINK ABOUT THIS CONTENT?
COOL!
NOT BAD!
NOT COOL!