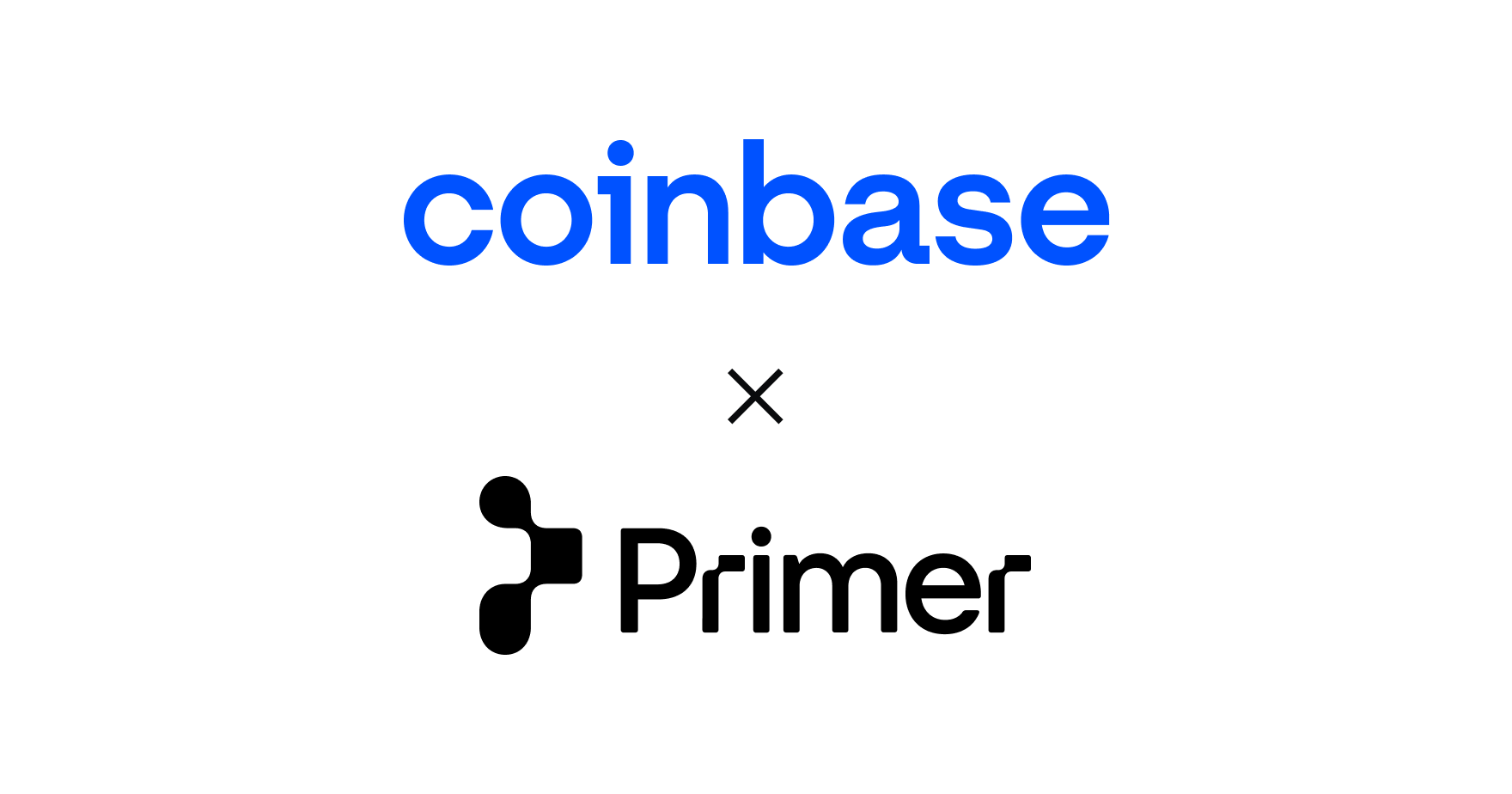 Coinbase Commerce expands merchant access to crypto payment acceptance with Primer
The integration allows merchants activate Coinbase Commerce to quickly and easily add cryptocurrency acceptance into their checkout.
Coinbase announced a strategic integration commerce automation platform Primer aimed at allowing merchants to add crypto as a standard method of payment.
Under the agreement, Primer and Coinbase will streamline crypto payment acceptance by eliminating the many individual and fragmented integrations merchants must build to accept different types of payment methods. With Coinbase, the challenges facing merchants around holding and managing cryptocurrency are removed, and with Primer, the complexity of adding crypto to their checkout is replaced with an easy, one-click solution.
In particular, Coinbase Commerce – Coinbase's platform to help merchants process cryptocurrency payments – will be added to Primer's Universal Checkoute, allowing merchants using Primer to add crypto payments easily and quickly to their checkout page. At the same time, merchants integrate with Primer can then add Coinbase Commerce to their checkout page in just a few clicks, reaping benefits like lower fees and risk of chargeback rates to near-instant settlement and futureproofing their checkouts.
"With Coinbase Commerce and Primer working together, any merchant can make secure cryptocurrency payments as readily available to their customers as traditional payment methods like credit cards," said Roy Zhang, Group Product Manager, Coinbase Commerce.
Compass Mining - one of the largest Bitcoin mining operations worldwide - is the first Primer merchant to connect with Coinbase since the integration, benefiting from increased month-over-month transaction volume with high crypto authorization rates and low decline rates.
WHAT DO YOU THINK ABOUT THIS CONTENT?
COOL!
NOT BAD!
NOT COOL!