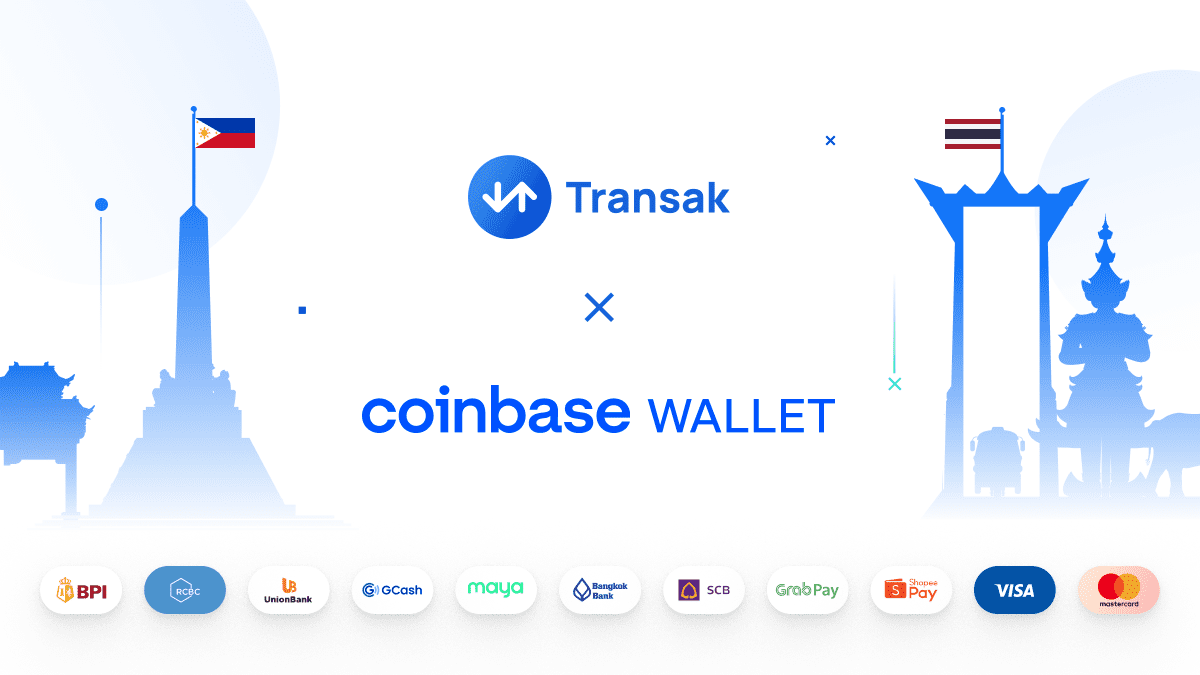 Coinbase Wallet integrates Transak to ease user onboarding to the Philippines and Thailand
Through Transak, users of Coinbase self-custody wallet in Southeast Asia can now use its Web3 onboarding platform "as a fiat ramp to buy cryptocurrencies."
Leading API-driven solution and Web3 onboarding infrastructure provider Transak has announced its integration with Coinbase Wallet as a fiat on-ramp to buy crypto.
Through the agreement, the companies will provide a self-hosted wallet solution that allows users to both buy crypto using local payment methods via Transak and secure their assets on Coinbase Wallet.
"Self-hosted wallets are on the rise, especially as more people become aware of the importance of keeping their assets safe, secure and in their control. Coinbase Wallet, with its world-class security and ease of use, now integrated with Transak makes it even easier for the SEA customers to access crypto and Web3 with peace of mind" said Hassan Ahmed, Regional director Southeast Asia at Coinbase.
"With the addition of such local payment methods, users can onboard more efficiently and pay lesser transaction fees overall. We're glad that we are able to provide this integration to the Coinbase Wallet platform to make it more intuitive for users to participate," said Sami Start, CEO of Transak. "Transak is aligned with Coinbase Wallet in expanding to new regions globally in order to increase Web3 adoption across the board."
Transak's integration eases onboarding for global users, especially for users in Southeast Asia (SEA). The company recently announced local payment methods for the Philippines and Thailand that will continue to remove barriers to self custodial wallets like Coinbase Wallet. In the Philippines, users can buy crypto via Transak using leading local payment methods like GCash, Maya, GrabPay, or simply through a debit/credit card. In Thailand, the users can pay via bank transfers as well as debit/credit cards.
Transak has over 100 partners within its ecosystem providing API-driven fiat payment methods to on-ramp to 130+ crypto assets and is removing the complexity of user KYC, risk monitoring & compliance, payment methods and customer support.
WHAT DO YOU THINK ABOUT THIS CONTENT?
COOL!
NOT BAD!
NOT COOL!