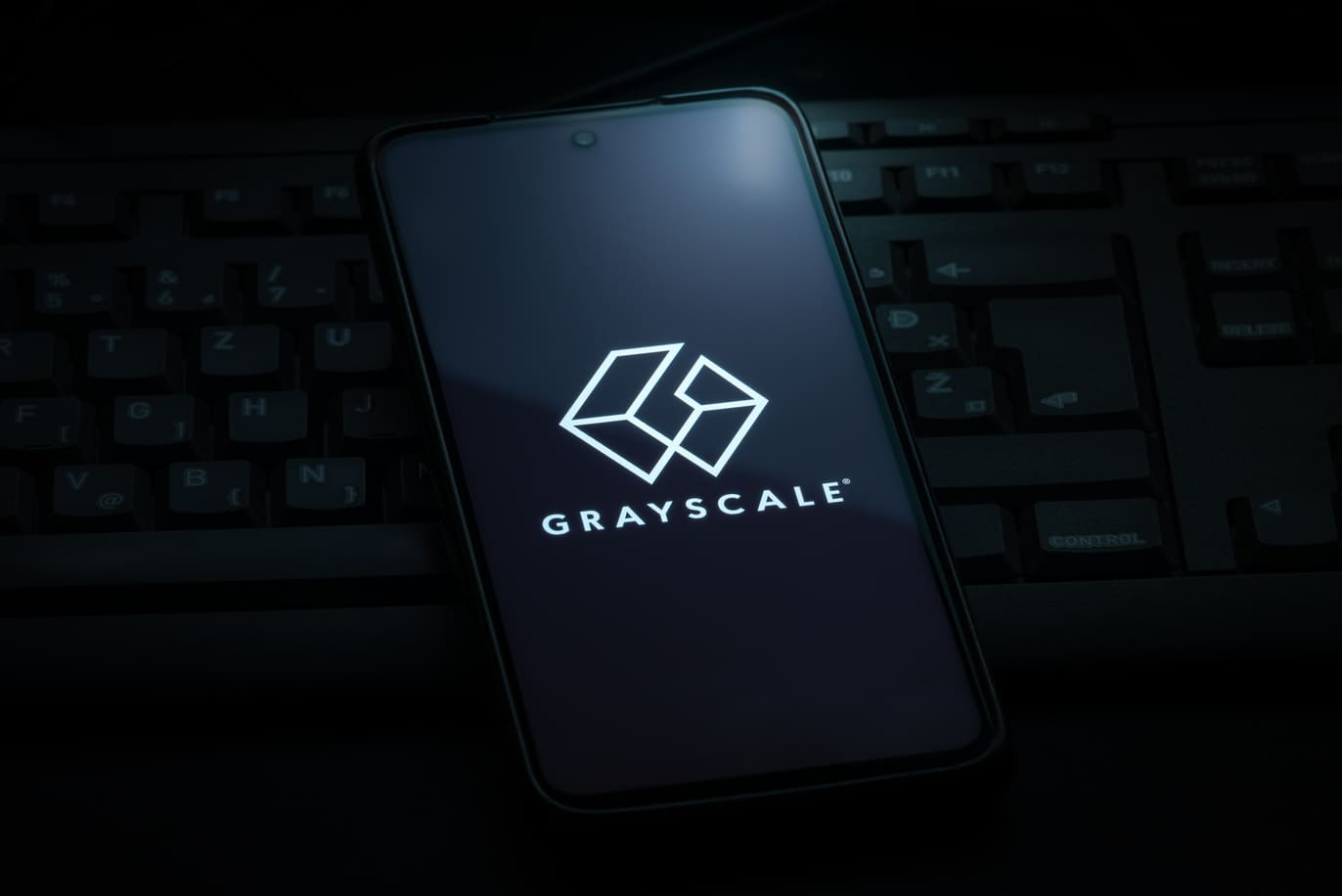 Court rules in favor of Grayscale, opens door for spot bitcoin ETF
A U.S. appeals court said the SEC should reconsider its rejection of Grayscale's application for a spot bitcoin ETF, a product that could revolutionize the crypto industry.
Grayscale Investments, the world's largest digital currency asset manager, has scored a major victory in its lawsuit against the U.S. Securities and Exchange Commission (SEC) over its spot bitcoin exchange-traded fund (ETF) proposal.
On Tuesday, a three-judge panel of the District of Columbia Court of Appeals in Washington ruled that the SEC was wrong to deny Grayscale's application for a spot bitcoin ETF, which would track the price of bitcoin directly rather than through futures contracts. The court said the SEC failed to provide a sufficient explanation for its decision and ordered the agency to review its rejection. "The Commission's unexplained discounting of the obvious financial and mathematical relationship between the spot and futures markets falls short of the standard for reasoned decisionmaking," the court said in its opinion, which was written by Judge Neomi Rao of the D.C. Court of Appeals.
Grayscale CEO Michael Sonnenshein said he was pleased with the ruling and hoped it would lead to a positive outcome for his firm and the crypto industry. "We look forward to continuing our constructive dialogue with the SEC and working towards bringing our spot Bitcoin ETF to market," he said in a statement.
The ruling is a historic milestone for the crypto industry, which has been seeking approval for a spot bitcoin ETF for over a decade. A spot bitcoin ETF would allow investors to gain exposure to the digital currency without having to buy or store it themselves, potentially boosting demand and liquidity for bitcoin.
The price of bitcoin surged more than 6% to $27,858 after the news.
The SEC has been reluctant to approve any bitcoin ETFs, citing concerns about market manipulation, fraud and investor protection. The agency has rejected dozens of applications for various types of bitcoin ETFs, including those from Fidelity and VanEck. The only type of bitcoin ETF that the SEC has allowed so far is based on bitcoin futures contracts, which are regulated by the Commodity Futures Trading Commission (CFTC).
Grayscale argued that its spot bitcoin ETF should be approved because it would use the same surveillance agreements with regulated exchanges and market participants that the SEC accepted for bitcoin futures-based ETFs. Grayscale also claimed that the bitcoin spot and futures markets are 99.9% correlated, meaning that they move in tandem with each other.
The ruling could also have implications for other asset managers that have filed similar applications for spot bitcoin ETFs, such as BlackRock, Fidelity and Invesco. "This ruling is not just about Grayscale or Bitcoin, it sets a precedent for the broader crypto industry," said Ji Kim, general counsel and head of global policy at the Crypto Council for Innovation, an advocacy group that supported Grayscale's case. The SEC has yet to rule on those proposals, but the court's decision could put pressure on the agency to approve them or provide clear reasons for denial.
The SEC has 45 days to appeal the ruling, either to the U.S. Supreme Court or to a review by the entire D.C. appeals court. If the SEC does not appeal, the court will issue a mandate specifying how its decision should be executed. That could include instructing the SEC to approve Grayscale's application, or to revisit it with more analysis.
WHAT DO YOU THINK ABOUT THIS CONTENT?
COOL!
NOT BAD!
NOT COOL!