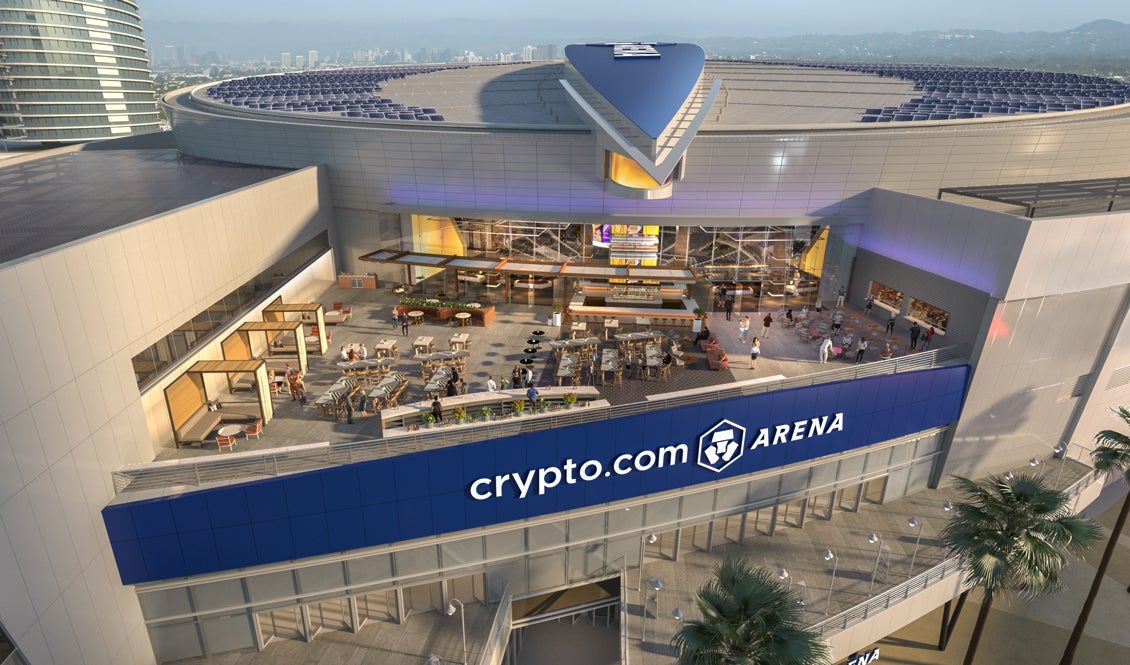 Crypto.Com ready to invest billions in a renovation project
The crypto-exchange will make a "nine-figure investment" in L.A. iconic sports and entertainment venue Crypto.com Arena.
While the worst inflation in 40 years is triggering a downward spiral for many crypto firms suffering in bear market, crypto-exchange Crypto.com continues to expand and prepares to invest billions in a new project.
Crypto.com Arena owner AEG has announced a plan to make a "nine-figure investment" in capital improvements and property-wide upgrades to the iconic Crypto.com Arena, the concert host and home of the Los Angeles Kings, Lakers, Clippers and Sparks.
"Crypto.com Arena is part of the fabric of Los Angeles, and we are incredibly proud of the role it continues to play in creating some of the most memorable moments in sports and entertainment. Since its opening, we have invested hundreds of millions of dollars to ensure that the venue remains state-of-the-art, while consistently creating a world-class event and fan experience. The investment in these renovations demonstrates the ongoing commitment of AEG, the Lakers and the Kings to deliver the best experiences for all of our fans, partners, artists and teams," said Dan Beckerman, President and CEO of AEG.
The comprehensive slate of renovations – which will reimagine nearly all aspects of the venue, entry and adjacent L.A. LIVE Xbox Plaza – has been launched earlier this summer and is scheduled for completion in the fall of 2024.
"In addition to creating new and refreshed hospitality options and spaces on multiple levels throughout the arena, nearly all public and backstage areas of Crypto.com Arena will be included in this transformative project," said Lee Zeidman, President of Crypto.com Arena, Microsoft Theater and L.A. LIVE.
The building has been renamed Crypto.com Arena in December as part of a $700 million 20-year deal with the cryptocurrency platform.
WHAT DO YOU THINK ABOUT THIS CONTENT?
COOL!
NOT BAD!
NOT COOL!