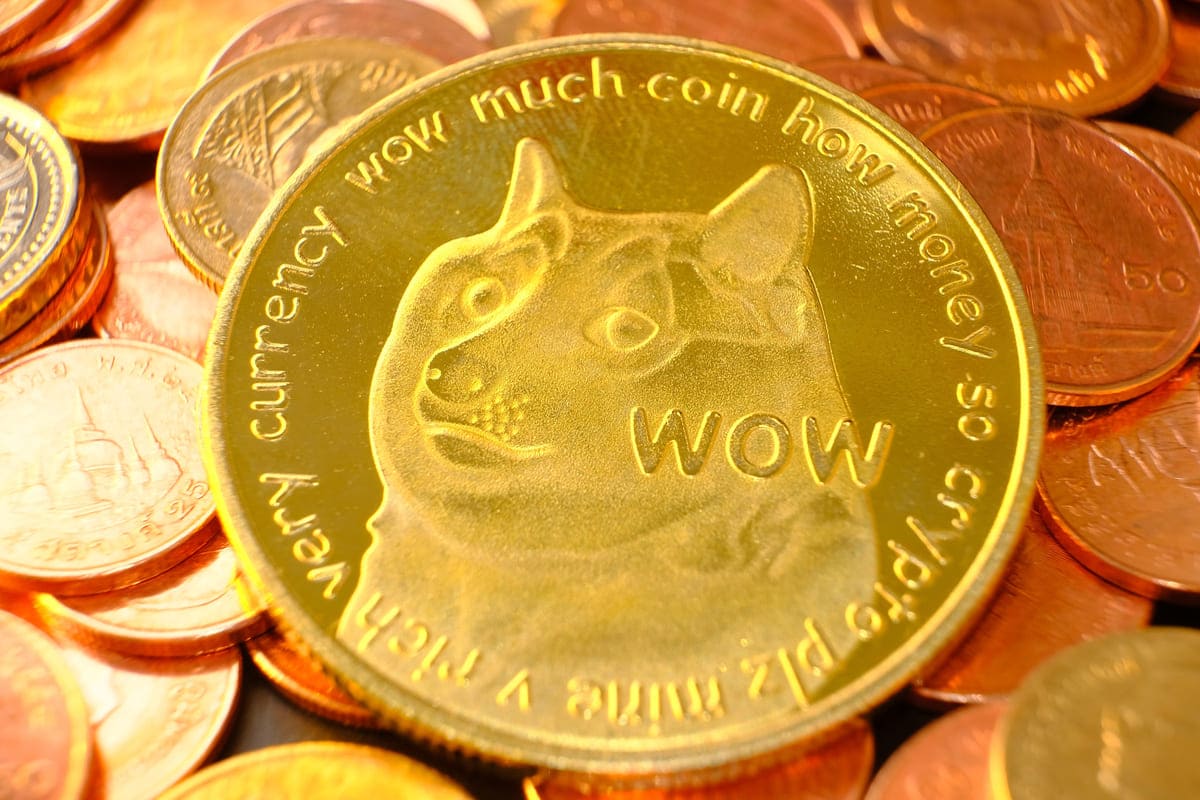 Dogecoin Rises on Speculation of Increased Role on Twitter's X Platform
Dogecoin rose for the second consecutive day as speculations of the memecoin playing a bigger role on the newly-rebranded X platform, fuelled the rally.
Dogecoin (DOGE) has been on the rise for the past two days, with speculations that the memecoin could play a larger role on Twitter's newly-rebranded "everything app" X platform.
According to data from CoinGecko, DOGE surged as much as 10% to over 7.7 cents in the past 24 hours, with trading volumes at $2.3 billion. Most of these volumes came from the South Korean exchange UpBit, known for attracting speculative plays, against the Korean won trading pair. However, not everyone was happy with the rally, as futures traders lost nearly $10 million betting on and against DOGE's price movements, as per Coinglass data.
The reason behind the surge is the speculation that Twitter, which rebranded to X on Monday, could soon integrate DOGE payments on its platform. This is based on the assumption that Elon Musk, who owns both Twitter and Tesla, is a fan of the memecoin and wants to promote its adoption. "The speculation is that advertisers could be able to pay DOGE for ads and for other uses on Twitter," Kryptomon Chief Marketing Officer Tomer Nuni told CoinDesk in a Telegram message. "We have seen the same happening when Tesla revealed the ability to pay for its goods with DOGE. So the speculation could be around Musk's businesses and stakeholdings starting to accept crypto, as Tesla does," Nuni added.
There is some evidence to support this speculation. In April, Musk tweeted that DOGE could be one of the payment options for Twitter Blue, the site's subscription service with premium features. Tesla also accepts DOGE payments for merchandise purchases on the Tesla Store. It is possible that Musk could repeat this move with Twitter's X platform, which aims to be an "everything app" that combines social media, e-commerce, gaming, and more.
However, this is not a done deal yet. According to a January report, Twitter is designing a system to allow payments through the platform, but Musk wants it to be primarily for fiat currencies, with the option to add cryptocurrencies later. Therefore, DOGE fans should not get too excited until there is an official announcement from Twitter or Musk himself.
WHAT DO YOU THINK ABOUT THIS CONTENT?
COOL!
NOT BAD!
NOT COOL!