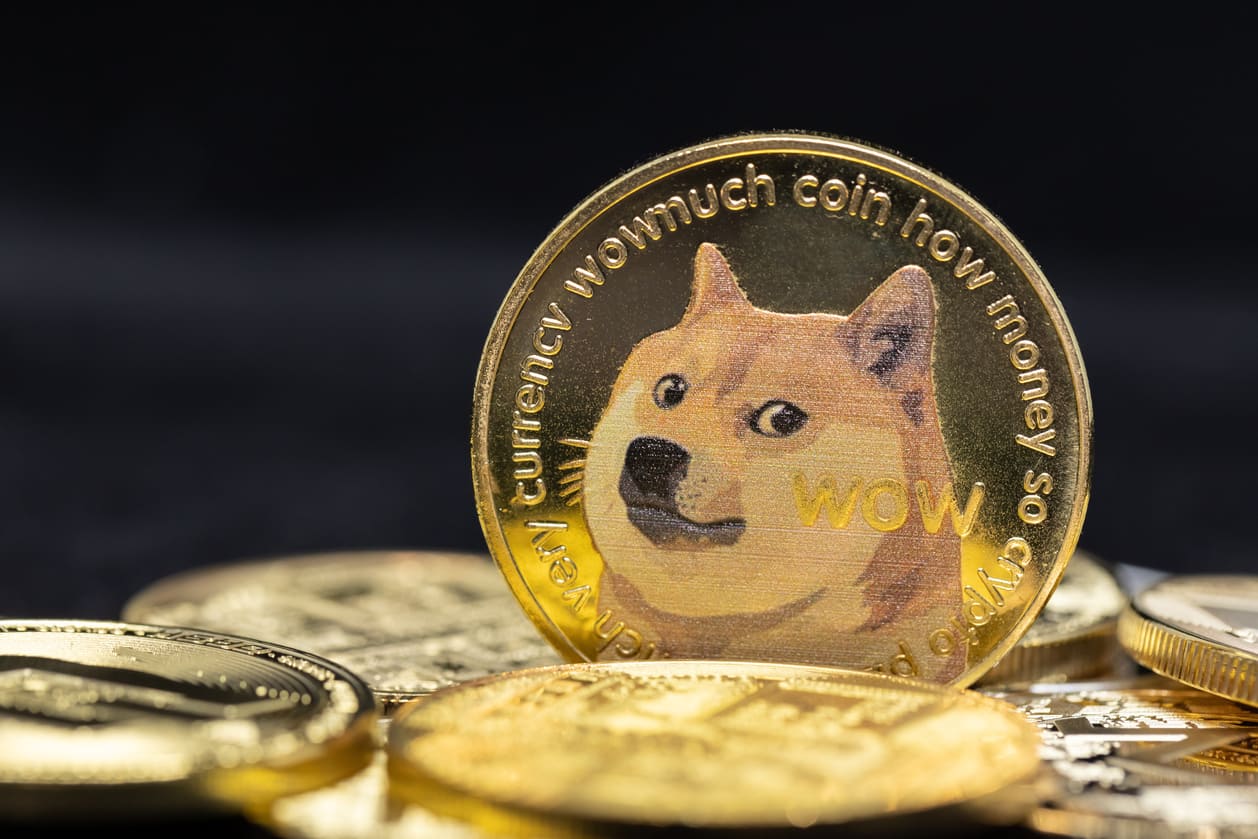 Dogecoin's Remarkable Performance Leads to Surge in Popularity
World's seventh largest cryptocurrency rises 8.9% in one day following Twitter owner Elon Musk's influence.
Meme cryptocurrency Dogecoin (DOGE) has seen a surge in popularity, resulting in a 10% increase in value on Tuesday. This is its biggest one-day increase since April 3rd, according to data from Binance tracked by TradingView.
This surge in popularity has led to a significant liquidation of $5 million worth of DOGE shorts within the period. The cryptocurrency has surged 25% in two weeks on speculation that it could be used as a payment method on the rebranded Twitter platform. In fact, Dogecoin has even outperformed Bitcoin and Ethereum in the past 24 hours.
The jump in Dogecoin's value can be attributed to the influence of Twitter owner Elon Musk, who on Tuesday promoted a new logo on the platform - a concept originally shared by a Dogecoin designer. Musk also added the Dogecoin symbol to the location field of his Twitter bio, right next to the X logo. After the tweet was published at 12:32 p.m. on Tuesday, DOGE shot up from $0.077 to $0.083 in just 2 hours.
July 25, 2023
Musk's tweets have long been known to influence the price of Dogecoin. The cryptocurrency jumped earlier this year after Twitter briefly changed its logo to a meme of a Shiba Inu dog associated with the token, only to plummet more than 8% after it was removed.
Dogecoin's market cap currently stands at $11.4 billion, according to CoinMarketCap. With an increase of 18.9%, it's the third best performing token that the platform has tracked in the past week.
Recently, there has been an increase in liquidation activity among traders, with 21,913 traders being liquidated and total liquidations amounting to $45.88 million. Of these liquidations, Dogecoin shorts accounted for over $8 million. This can be attributed to the remarkable performance of Dogecoin, which has overtaken Cardano to become the seventh largest coin in terms of market capitalization, with a valuation of $11 billion. At the time of writing, DOGE was trading up 7% at $0.80, outperforming both Bitcoin and Ethereum, which were up 0.24% and 0.10%, respectively.
WHAT DO YOU THINK ABOUT THIS CONTENT?
COOL!
NOT BAD!
NOT COOL!