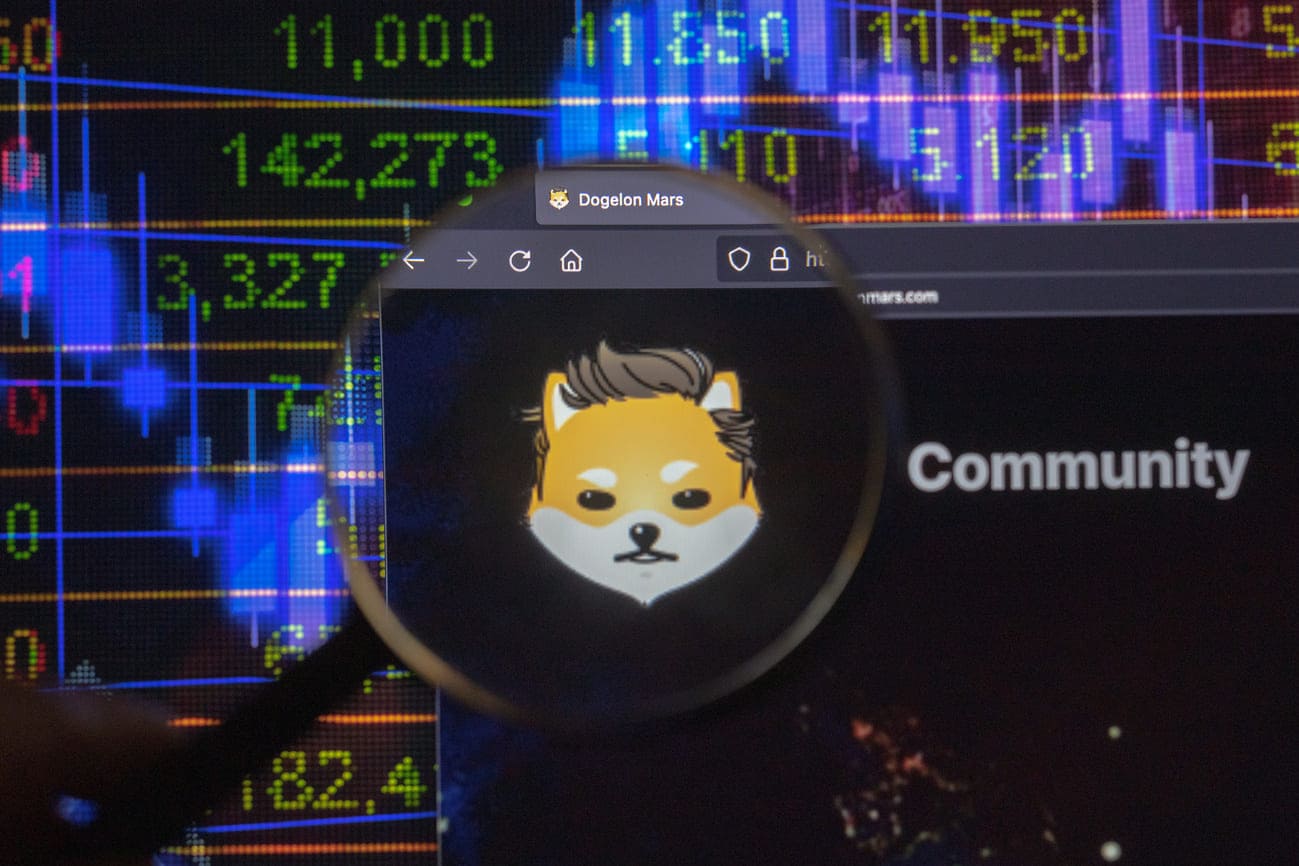 Dogelon Mars soars to the top of trending topics
The new memecoin gains traction emerging as an unexpected contender in the crypto market.
The crypto market continues to be a hotbed for memecoin frenzy, with surprising tokens periodically emerging to vie for the attention of cryptocurrency traders. One such contender is Dogelon Mars (ELON), which has cleverly incorporated popular keywords and topics into its name.
Recent data from renowned analytics platform Santiment reveals that Dogelon Mars is making waves in various popularity metrics. Over the past 24 hours, Dogelon Mars has experienced a surge in its social volume, even outpacing Bitcoin. According to Santiment's Sanbase PRO analysts, "Dogelon Mars is witnessing a significant uptick in 'Discussion Rate' alongside a rise in 'Network Growth'. The price has increased by +5% over the past week." Furthermore, the recent spikes in network growth indicates that new addresses are being generated at an accelerated rate.
🧑‍🚀🐶 #DogelonMars is the fastest rising asset in #crypto, in terms of discussion rate percentage increase. The token has also been seeing recent spikes in network growth, indicating new addresses are being generated at an increased rate. https://t.co/sjQbpCPj5E pic.twitter.com/4fpnY8gJxw

— Santiment (@santimentfeed) September 19, 2023
The overall perception of this memecoin is predominantly positive, with 62.08% of sentiments being favorable. Meanwhile, 19.18% remain neutral, and 18.74% express negative sentiments. The token's ticker, ELON, is among the most frequently used words in the last 24 hours.
ELON was created during the height of Dogecoin and Shiba Inu's popularity and has been attempting to catch the attention of Elon Musk. However, it hasn't been particularly successful in this endeavor. Despite a recent nearly 5% increase in social volume over the last week, the token is currently trading at 99.59% below its all-time high price level.
WHAT DO YOU THINK ABOUT THIS CONTENT?
COOL!
NOT BAD!
NOT COOL!