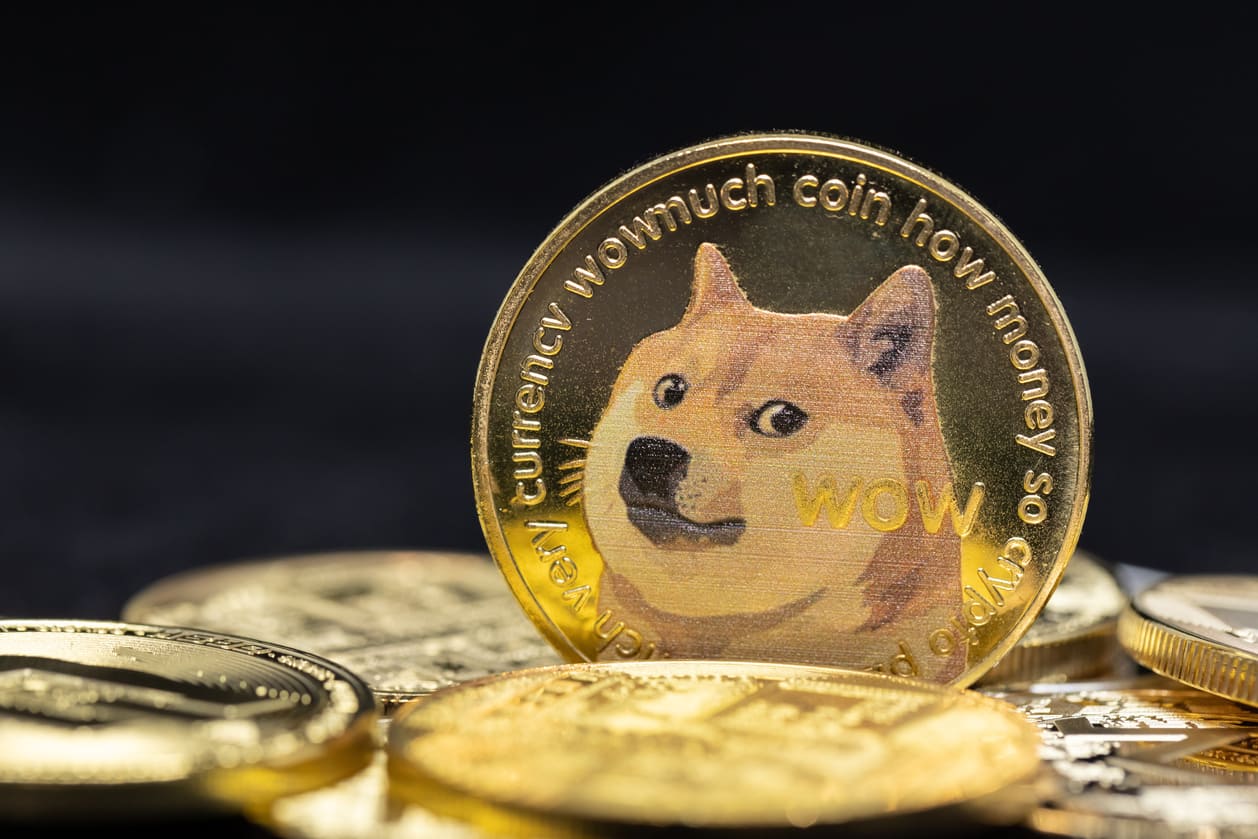 Elon Musk Changes Twitter Logo to Doge Meme, Dogecoin Value Spikes
Dogecoin value increases by 30% after Elon Musk changes his Twitter logo to the Shiba Inu dog that inspired the Doge meme.
The value of Dogecoin spiked by about 30% after Elon Musk changed his iconic Twitter bird logo to the Shiba Inu dog that inspired the Doge meme.
Some Twitter users noticed that the home button on their web browsers, the iconic blue bird logo, was replaced with a cartoon of the Shiba Inu from the Doge meme. Elon Musk announced the new logo on Twitter by sharing a screenshot of a conversation with the caption "as promised". The screenshot shows a conversation between Musk and a Twitter user named "Chairman" with the handle "@WSBChairman". In the conversation, Chairman suggested that Musk should "just buy Twitter" and "change the bird logo to a doge". Musk responded by saying "Haha that would be sick". This development, along with Musk's tweet featuring a meme hinting at the rebrand being permanent, has created a lot of excitement on Twitter. Many people are speculating that the move is not permanent and is just a late April Fool's joke.
After this change, Dogecoin's value increased from around 7.7 cents to 10.2 cents and it started trending on Twitter. After reaching its highest value of $0.1016, Dogecoin's value decreased by 8.8% and is now being traded at $0.091.
The change occurred after a recent request to dismiss a $258 billion lawsuit related to Dogecoin in which he is accused of orchestrating a pyramid scheme aimed at promoting the meme coin. According to the investors who filed the lawsuit, Musk intentionally increased the value of Dogecoin by over 36,000% in two years, only to let it crash. They claim that this resulted in billions of dollars in profits for Musk while other Dogecoin investors suffered. Musk's legal team has described the lawsuit filed by Dogecoin investors as a "fanciful work of fiction" concerning Musk's "innocuous and often silly" tweets about the cryptocurrency.
Elon Musk has a history of tweeting about Dogecoin and most of his comments have moved its price.
WHAT DO YOU THINK ABOUT THIS CONTENT?
COOL!
NOT BAD!
NOT COOL!