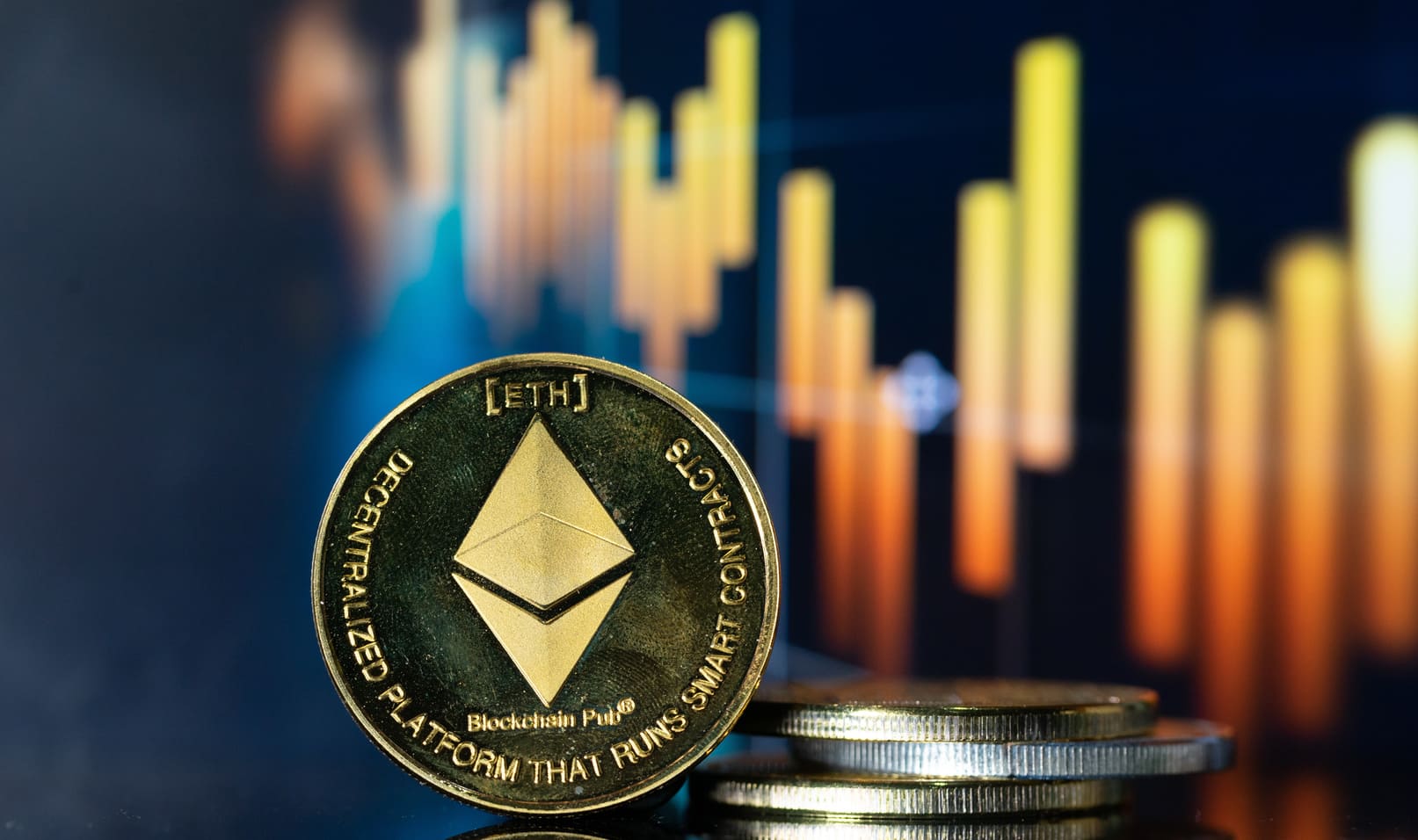 Ether Outperform Bitcoin As Excitement Over Major Software Upgrade Grows
The native token of the most-used blockchain jumped 15% in a week as anticipation builds for an environmentally-friendly upgrade.
Ether, the native cryptocurrency of the Ethereum blockchain, continue to outperform Bitcoin and other cryptocurrencies as anticipation builds for the biggest software upgrade in the Ethereum blockchain's eight-year history, called the Merge and expected expected to roll out within months.
Ether has rallied more than 15% in the past seven days, while Bitcoin rose 8%. So far this year, Ether is down about 18% and Bitcoin has fallen roughly 9%. According to an analysis made by Kaiko Research, Ethereum has underperformed Bitcoin since the start of the year following a prolonged period of deteriorating global risk sentiment, which has spilled into altcoin markets. While Ethereum is down 25% YTD, Bitcoin has lost just 13%. Yet, we can observe a slight reversal in this trend over the past week. The reversal came after Ethereum moved one step closer to a transition to proof-of-stake, which should be completed sometime in Q2. More than 10 million ETH have now been staked in Ethereum 2.0 and investor confidence in the network is likely to increase in the run-up to the transition.
The new Ethereum software upgrade vows to reduce carbon footprint, changing how transactions on the blockchain are ordered, helping the network consume less electricity and run more efficiently. According to a Bloomberg report, after the merger Ethereum's network will stop using millions of powerful servers called miners to order transactions on the blockchain. Instead, people will be able to place their Ethers into special staking wallets, which will be used to order transactions, a system called Proof of Stake. The stakers won't be able to take their coins out at least until another software upgrade, expected about six months after the Merge. The adjustment promises to cut Ethereum blockchain's energy consumption by 99%.
Bitcoin's response to the rival is not long in coming. According to a recent report by Reuters, American crypto mining organization Stronghold Digital Mining found an alternative way to generate electricity for its operations. The company uses coal ash left behind by decades-old power plants to power its hundreds of supercomputers needed for mining Bitcoin.
WHAT DO YOU THINK ABOUT THIS CONTENT?
COOL!
NOT BAD!
NOT COOL!