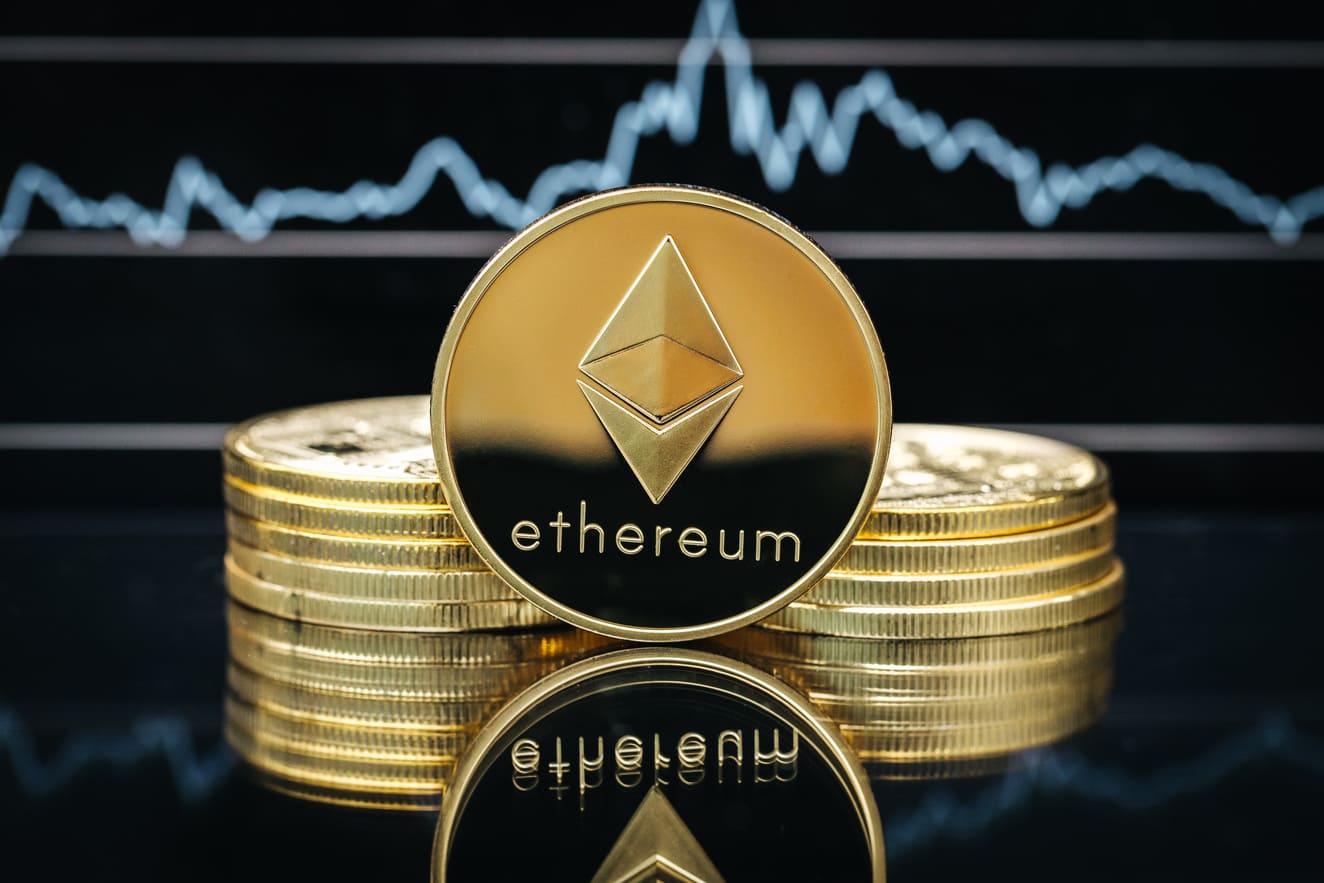 Ethereum ETFs attract institutional investors despite crypto slump
Six Ether Futures ETFs launched in October 2023 have sparked renewed interest in Ethereum among institutional investors, even as the crypto market remains in a bearish cycle.
Ethereum (ETH), the second-largest cryptocurrency by market capitalization, has seen a surge of institutional interest in October 2023, thanks to the launch of six Ether Futures exchange-traded funds (ETFs) that offer exposure to the price of ETH without holding the underlying asset, Finbold reports.
The six Ether Futures ETFs that began trading on October 2 are:
BitWise Ethereum Strategy ETF (AETH), with a net expense ratio of 0.85%

Bitwise Bitcoin and Ether Equal Weight Strategy ETF (BTOP), with a net expense ratio of 0.85%

ProShares Ether Strategy ETF (EETH), with a net expense ratio of 0.95%

ProShares Bitcoin & Ether Equal Weight Strategy ETF (BETE), with a net expense ratio of 0.95%

Bitcoin & Ether Market Cap Weight Strategy ETF (BETH), with a net expense ratio of 0.95%

VanEck Ethereum Strategy ETF (EFUT), with a net expense ratio of 0.66%
According to James Butterfill, the Head of Research at CoinShares Co., these new products have attracted an inflow of $13 million in Ethereum products by October 4, marking the first positive week in seven weeks.
However, Butterfill also noted that this inflow was much lower than the $200 million that flowed into Bitcoin (BTC) products during the launch of the ProShares Bitcoin Futures ETF in 2021, which was the first Bitcoin ETF approved by the U.S. Securities and Exchange Commission (SEC). He attributed this difference to the contrasting market conditions, as 2021 was a bullish year for crypto, while 2023 has been mostly bearish.
Indeed, the data from CoinShares shows that institutional investors have been net sellers of crypto products for most of 2023, with 24 out of 39 weeks having negative flows. As of October 4, Ethereum had a net outflow of $101 million year-to-date (YTD), while Bitcoin had a net inflow of $219 million YTD. However, both assets had similar inflows on a weekly and month-to-date (MTD) basis, with $16.4 million and $12.9 million for BTC and ETH respectively.
Interestingly, Solana (SOL) was the leader in institutional inflows for the first week of October, with $22.7 million invested in Solana products. Solana is a fast-growing blockchain platform that competes with Ethereum in terms of scalability and innovation.
The launch of Ether Futures ETFs is a significant milestone for Ethereum, as it provides more legitimacy and accessibility for institutional investors who want to gain exposure to the crypto market without dealing with the technical and regulatory challenges of holding cryptocurrencies directly. It also reflects the growing popularity and adoption of Ethereum as a platform for decentralized applications (dApps), smart contracts, non-fungible tokens (NFTs), and decentralized finance (DeFi).
However, Ethereum also faces some challenges and uncertainties, such as the transition from proof-of-work (PoW) to proof-of-stake (PoS) consensus mechanism, which aims to improve its security, scalability, and energy efficiency. The transition is expected to be completed by late 2023 or early 2024, but it could also entail some risks and trade-offs. Moreover, Ethereum has to contend with increasing competition from other blockchain platforms that offer similar or better features and performance, such as Solana, Cardano, Polkadot, Binance Smart Chain, and others. These platforms could potentially erode Ethereum's market share and network effects if they can attract more developers and users.
Therefore, while Ether Futures ETFs are a positive development for Ethereum and its investors, it still has to prove its value proposition and innovation potential in order to maintain its position as the leading smart contract platform and the second-largest cryptocurrency by market cap.
WHAT DO YOU THINK ABOUT THIS CONTENT?
COOL!
NOT BAD!
NOT COOL!