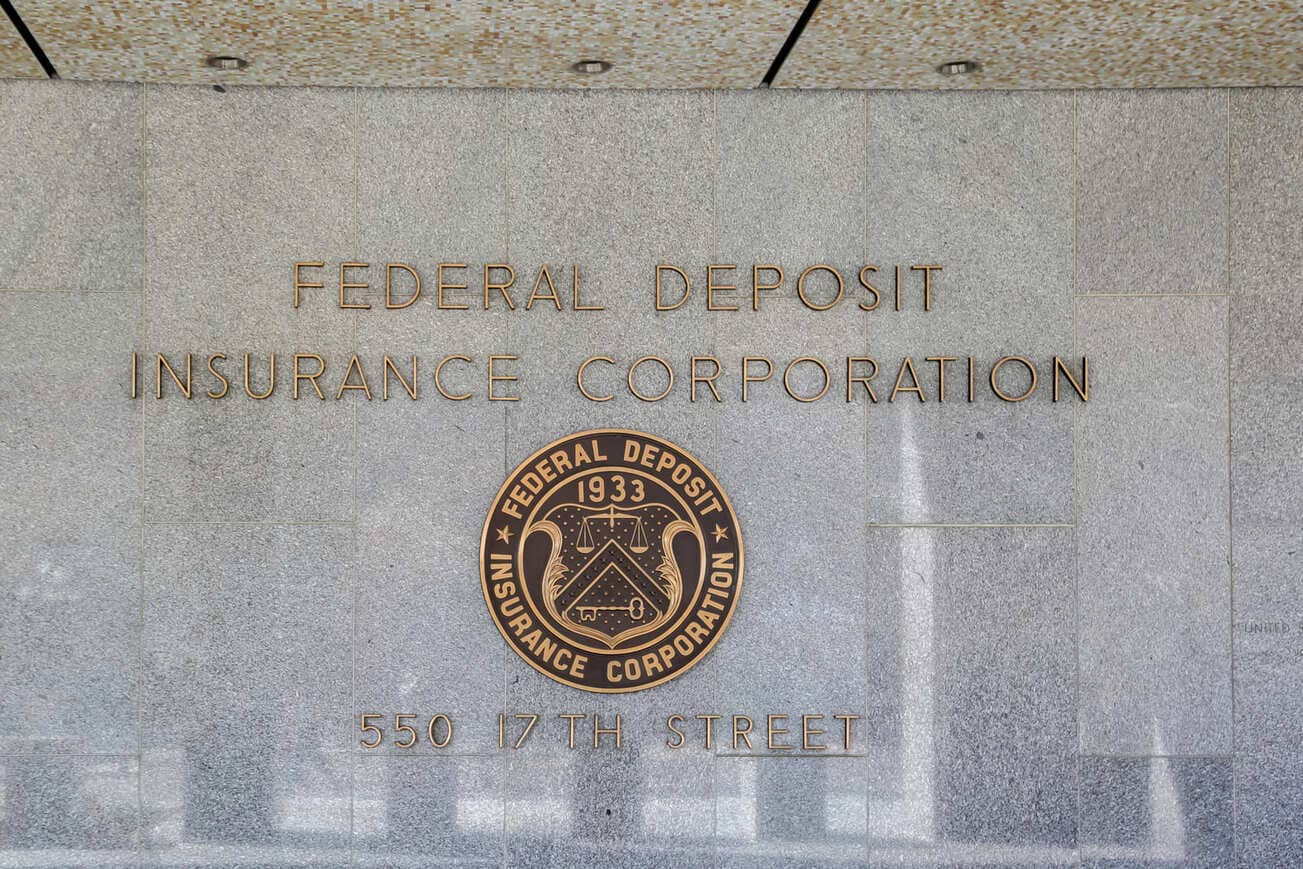 FDIC Issues Cease and Desist Letters to Five Crypto Firms
FTX US and other companies reprimanded for making crypto-related false or misleading representations about deposit insurance.
The Federal Deposit Insurance Corporation (FDIC) issued cease and desist letters to crypto-companies FTX US, SmartAssets, FDICCrypto, Cryptonews and Cryptosec for making false and misleading statements about FDIC deposit insurance and demanded to take immediate corrective action to address these false or misleading statements.
Based upon evidence collected by the FDIC, these companies made "false and misleading representations stating or suggesting that certain crypto–related products are FDIC-insured or that stocks held in brokerage accounts are FDIC-insured". In one case, one of the reprimanded company also registered a domain name that suggests affiliation with or endorsement by the FDIC. The firms have now 15 days to remove the misleading statements and provide evidence to the FDIC.
Brett Harrison, CEO of FTX US, sended out a tweet apologizing with the FDIC's request:
We really didn't mean to mislead anyone, and we didn't suggest that FTX US itself, or that crypto/non-fiat assets, benefit from FDIC insurance. I hope this provides clarity on our intentions. Happy to work directly with the FDIC on these important topics.

— Brett Harrison (@Brett_FTX) August 19, 2022
FDIC deposit insurance protects customers in the unlikely event of the failure of an FDIC–insured bank. The Federal Deposit Insurance Act (FDI Act) prohibits companies from representing or implying that an uninsured product is FDIC.insured or from knowingly misrepresenting the extent and manner of deposit insurance.
In much better news for FTX, the crypto exchange's revenue soared more than 1,000% from $89 million to $1.02 billion in 2021.
WHAT DO YOU THINK ABOUT THIS CONTENT?
COOL!
NOT BAD!
NOT COOL!