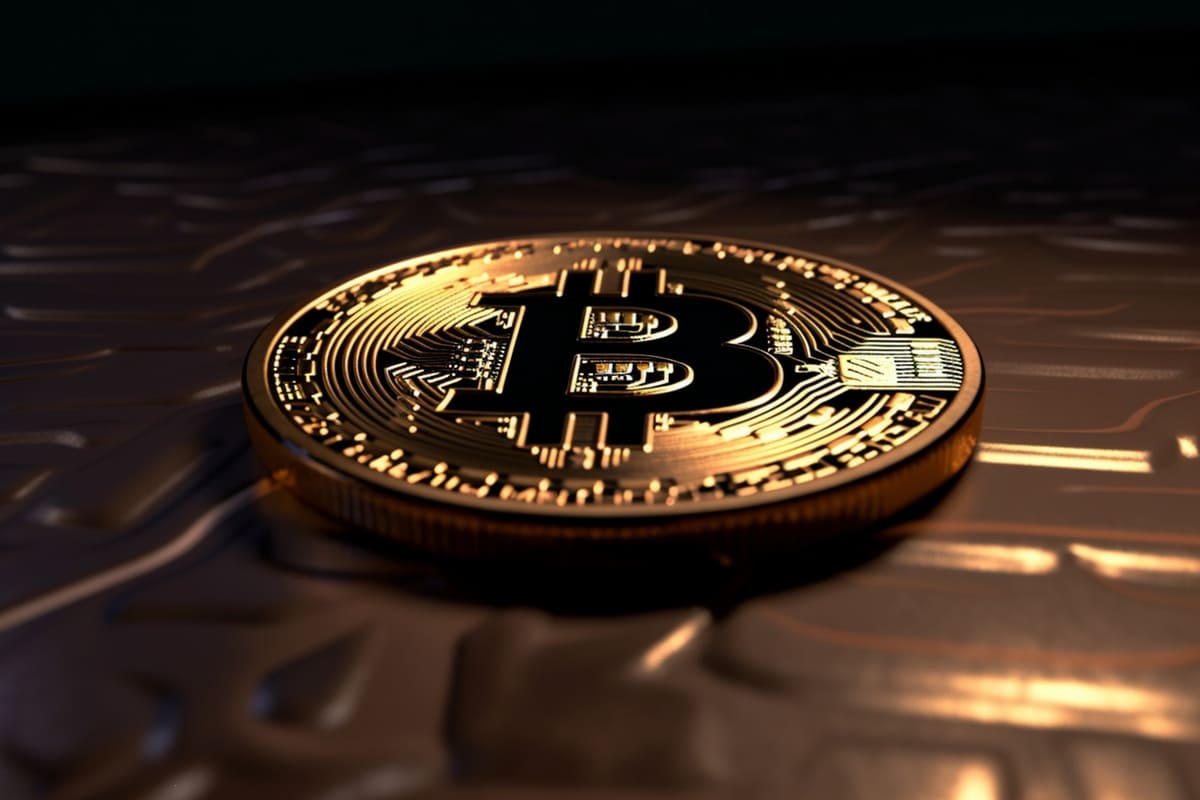 Galaxy Digital Goes All-In on Bitcoin, Betting on an Upward Surge
The crypto financial services firm has made a strategic move in the cryptocurrency market by taking a significant long position in Bitcoin.
In a tweet dated October 28, Lookonchain revealed that Galaxy Digital has made a significant move by taking a long position in Bitcoin. The crypto financial services firm has deposited a substantial 4,162 BTC into Aave and Compound, marking its strong confidence in the future of the leading cryptocurrency.
As of the time of writing, the total value of the deposited Bitcoin stands at a remarkable $140 million, highlighting the sheer scale of Galaxy Digital's bet on Bitcoin's price potential. Notably, this move by Galaxy Digital is in line with the positive sentiment shared by other market participants.
Coinglass data paints an interesting picture of the current Bitcoin landscape. Over the past few days, Bitcoin has maintained a positive Funding Rate, even though it experienced a sharp spike on October 24, reaching its highest point in almost five months. Although it has since decreased, the Funding Rate remains higher than the levels observed in recent months, hovering at approximately 0.015% based on the latest available data.
Despite the growing number of traders taking long positions on Bitcoin, the past couple of days have seen an uptick in liquidations of long positions. On October 26, long position liquidations exceeded a substantial $20 million, whereas short position liquidations amounted to slightly over $9 million. A similar trend continued on October 27, with over $24 million in long position liquidations, while short position liquidations were slightly above $5 million. As of the time of writing, long positions have dominated the liquidation scene, surpassing $1 million.
Analyzing the daily timeframe chart of Bitcoin, we observed a modest price increase of less than 1% on October 28. This gain followed two consecutive days of noticeable downtrends. However, the latest update indicates that Bitcoin has resumed its downward movement, experiencing a decline of less than 1%. Notably, it has managed to maintain its price above the $34,000 mark.
In the backdrop of the current bullish trend, it's important to consider the possibility of a price correction in the near future. Once this correction occurs and the price bounces back, long-position holders could potentially reap substantial returns. Galaxy Digital's bold move reflects the overall optimism in the market, suggesting that the future of Bitcoin remains a topic of great interest and potential profitability.
WHAT DO YOU THINK ABOUT THIS CONTENT?
COOL!
NOT BAD!
NOT COOL!