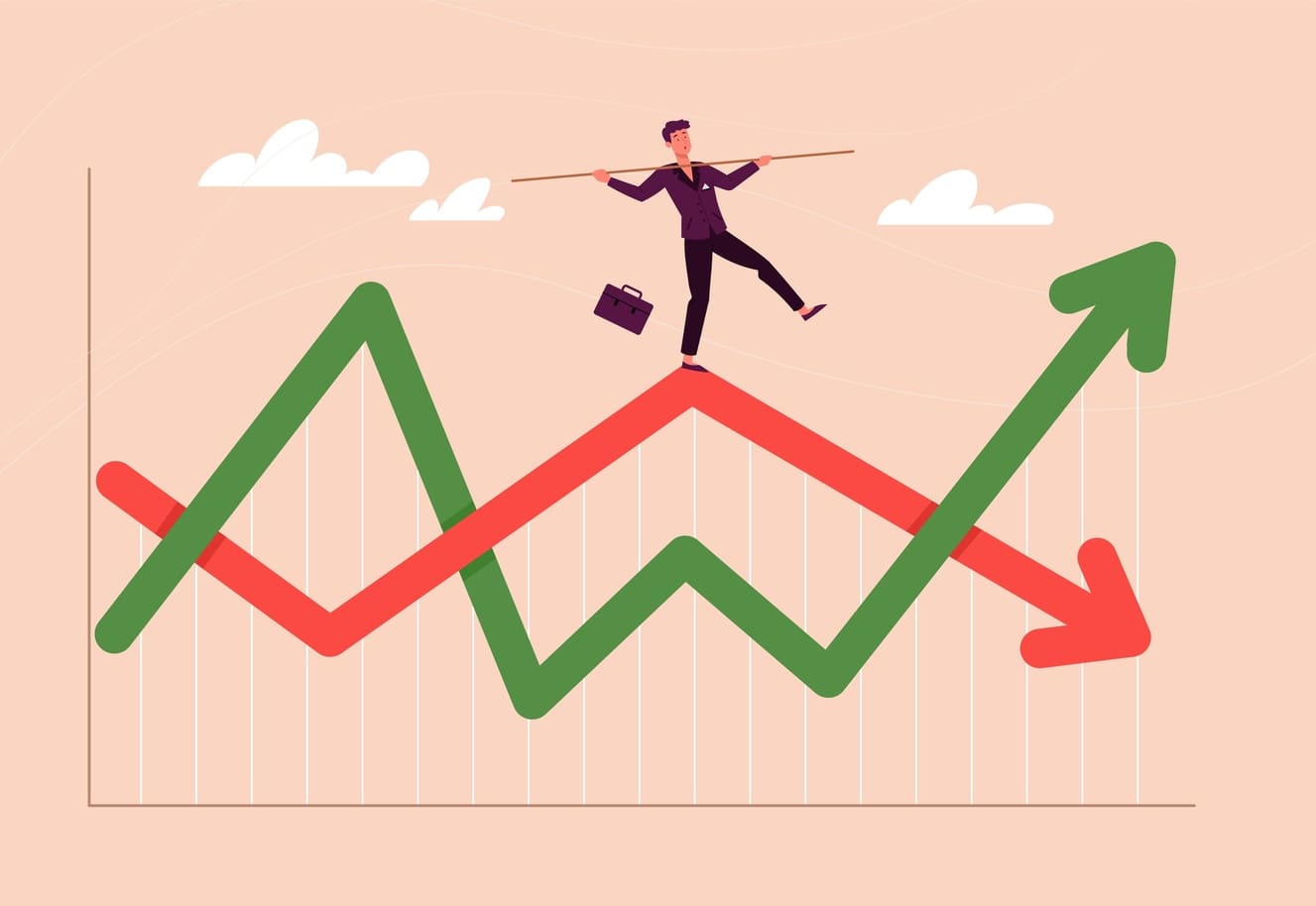 How the new Fed rates raise could impact crypto market?
An analysis conducted by the Time shows four different scenarios after the Fed's announcement, with volatility expected next week.
As widely anticipated, the Federal Reserve announced another three-quarters of a percentage point rate increase in yesterday's meeting - the fifth consecutive time the Fed has raised rates this year and the highest it has been since early 2008, following inflation running near its highest levels since the early 1980s - and the crypto market should now expect new volatility next week after the Fed's announcement.
According to an analysis conducted by the Time, historic price charts show there's a clear pattern of Fed rate increases corresponding to drops in the crypto market, with bitcoin's price dropped by at least 10% or more following the Fed meetings in March, May, and June.
The magazine shows that Bitcoin's price briefly declined during the week of March 13, the same week as the Fed's second meeting this year, before climbing back up. The Fed approved a 0.25% rate hike, which was the first increase since 2018.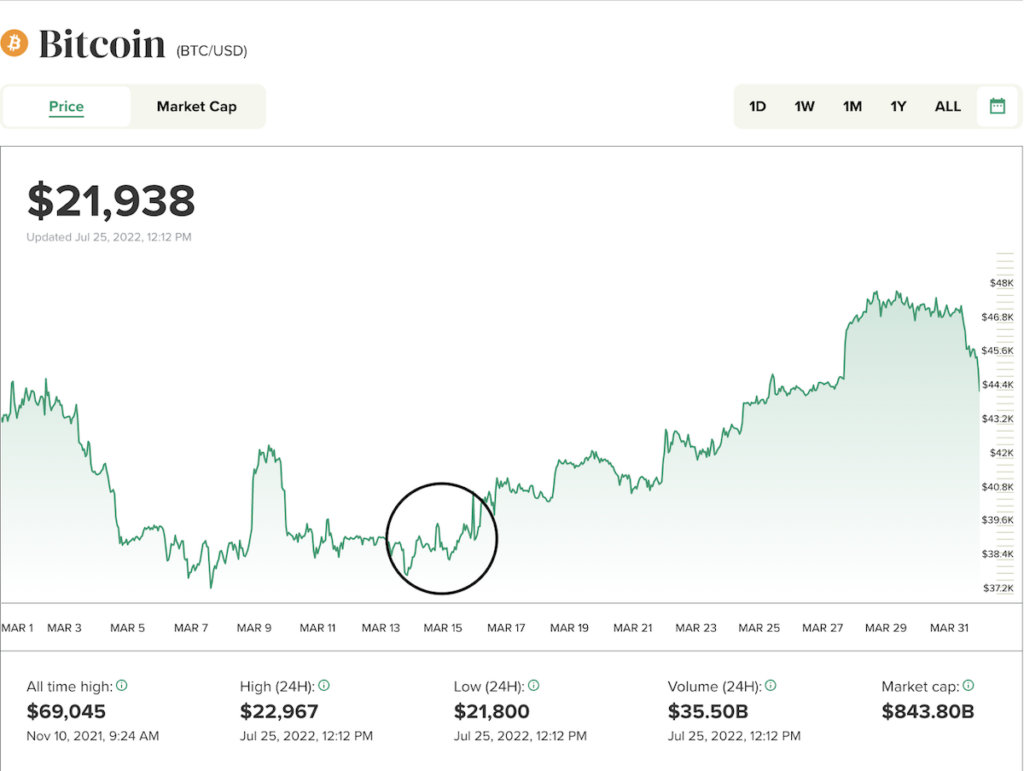 After the Fed's meeting on May 3 and 4, Bitcoin's price spiked immediately but then began to decline significantly on May 6. The Fed in May approved a half percentage point hike and laid out a plan, starting in June, to reduce the central bank's $9 trillion balance sheet.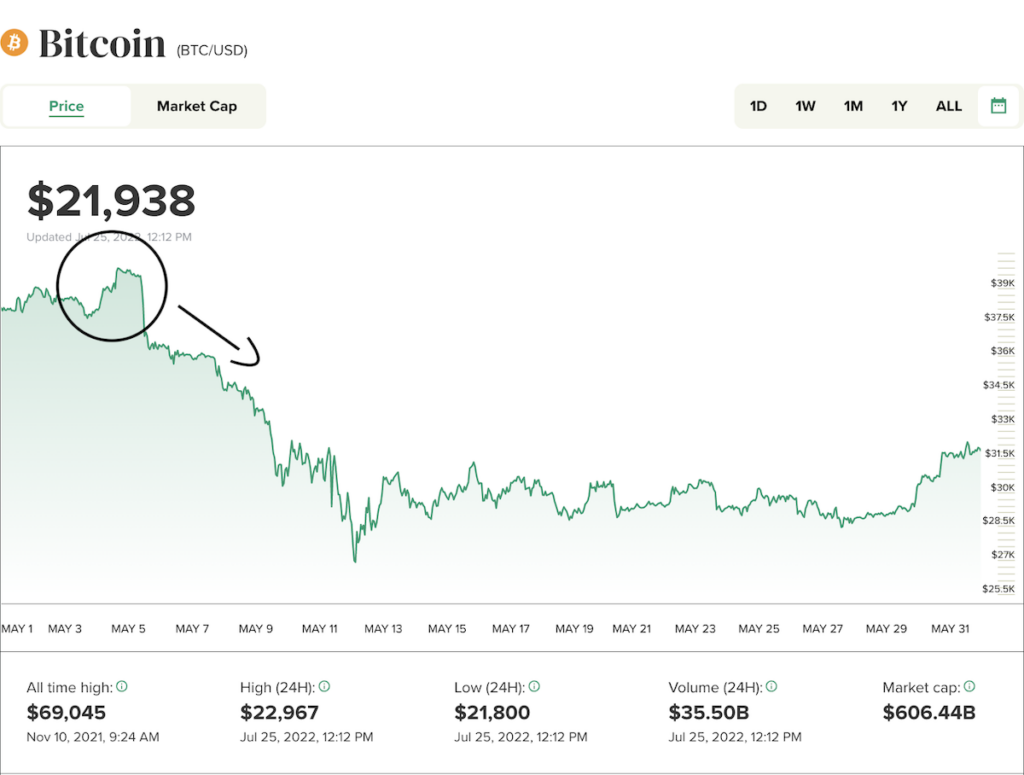 Following the Fed's two-day meeting on June 14 and 15, Bitcoin's price dipped as low as $17,500. The Fed raised interest rates by 0.75%.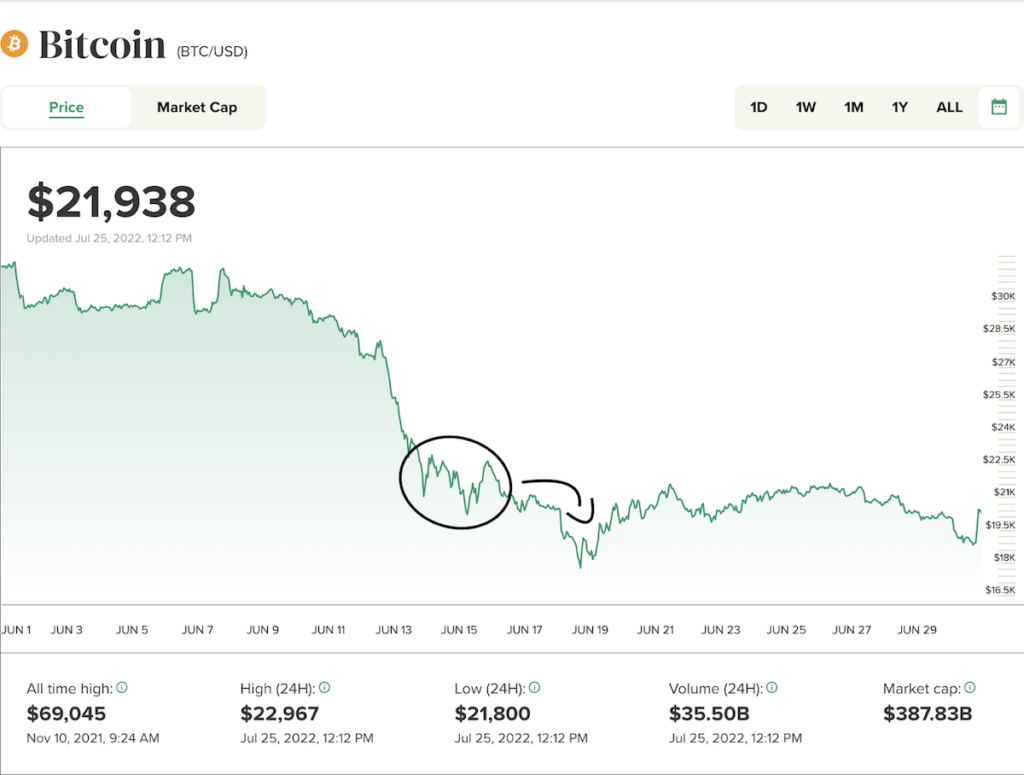 Bitcoin's price drop following the July meeting was a bit smaller, at around 5%, and followed by a quicker recovery than previous Fed meetings.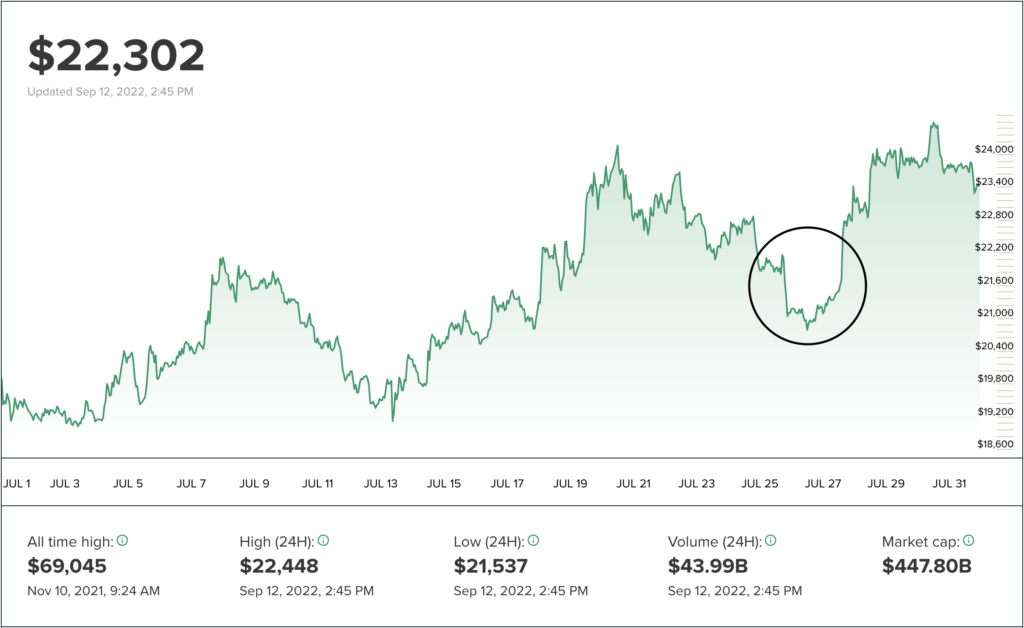 As of now, Bitcoin dropped below $19,000 shortly after the Fed's announcement, while Ethereum saw a sudden drop as well, but held above $1,300 for the time being. Bitcoin and ethereum prices had been on the rise to start the week, before Tuesday's release of August inflation data sent them tumbling back down below $22,000 and $1,700, respectively. Bitcoin's drop below $19,000 last week was the lowest its been since June. Neither of the two biggest cryptos has seen significant movement since the July Fed meeting, though a series of mini-rallies for each have at least given investors hope that they could be back on the upswing.
Given the crypto's history of volatility, prices are just as likely to fall back down as they are to continue climbing, and it's extremely difficult to predict with certainty where they'll go next. "The majority of crypto watchers are still awaiting further weakness," Edward Moya, a senior market analyst at Oanda, told the magazine. "As global recession calls grow, the focus will switch to how soon the Fed will be cutting rates."
WHAT DO YOU THINK ABOUT THIS CONTENT?
COOL!
NOT BAD!
NOT COOL!