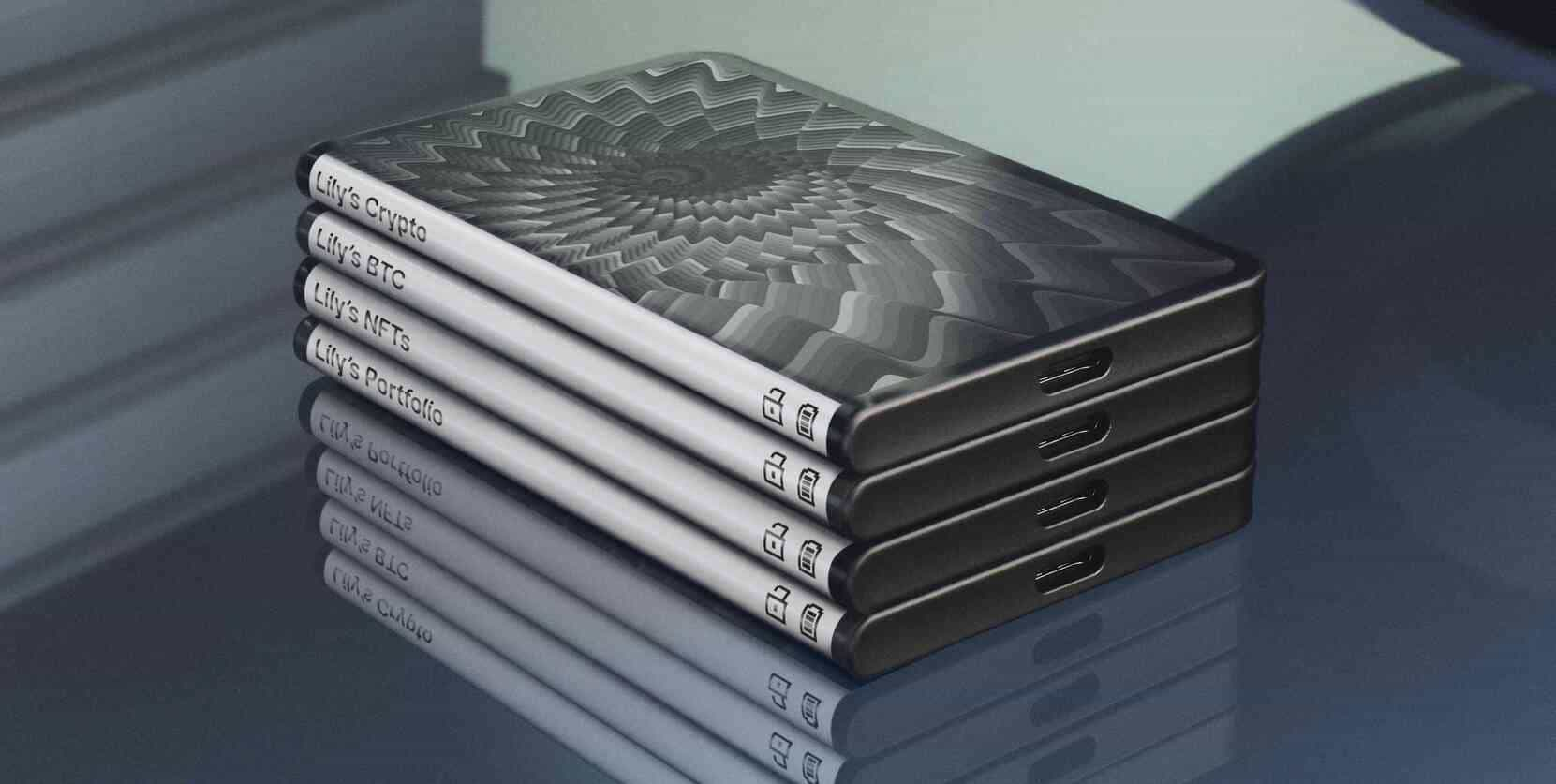 iPod Designer Tony Fadell Launches New Cryptocurrency Wallet Ledger Stax
The legendary Apple's designer is behind Ledger's new foldable display cryptocurrency wallet.
French crypto hardware firm Ledger has teamed up with Tony Fadell – builder of the iPod1 and co-creator of the first iPhones – to launches its new hardware wallet Ledger Stax.
"Digging into Ledger's proven security technology and trying all the 'best' hardware wallets out there convinced me to build a next-gen device with Pascal, Ian and the amazing Ledger team," said the legendary Apple's designer. "We need a user-friendly…no! A 'user-delightful' tool, to bring digital asset security to the rest of us, not just the geeks."
Fadell designed Ledger Stax – in collaboration with Layer – as a credit card-sized device with integrated magnets, making them easily stackable, particularly for those who own multiple devices. Ledger Stax it's built on uncompromisingly secure architecture, and introduces a unique form designed for unprecedented accessibility and interactivity. It has a new E Ink2 display, which covers the front and curves around the spine, to provide a full view of complete transaction details at a glance. It also provides unmatched energy efficiency, so the battery can last for weeks or even months on one battery charge. Ledger Stax lets manage over 500 coins and assets including NFT collections.
"Tony Fadell has both the circuit board and the billboard in mind when he builds a product," says Ian Rogers, Chief Experience Officer at Ledger. "With Ledger Stax we have made a device which is cool, beautiful, and fun. Together we have fused the uncompromising security and self-custody culture of Ledger, with the equally uncompromising user-experience-focused culture of Tony and his team. The result is the first true secure consumer hardware device for the revolution of value brought by blockchain technology."
The device will sell for $279 and be available by the end of March 2023.
WHAT DO YOU THINK ABOUT THIS CONTENT?
COOL!
NOT BAD!
NOT COOL!