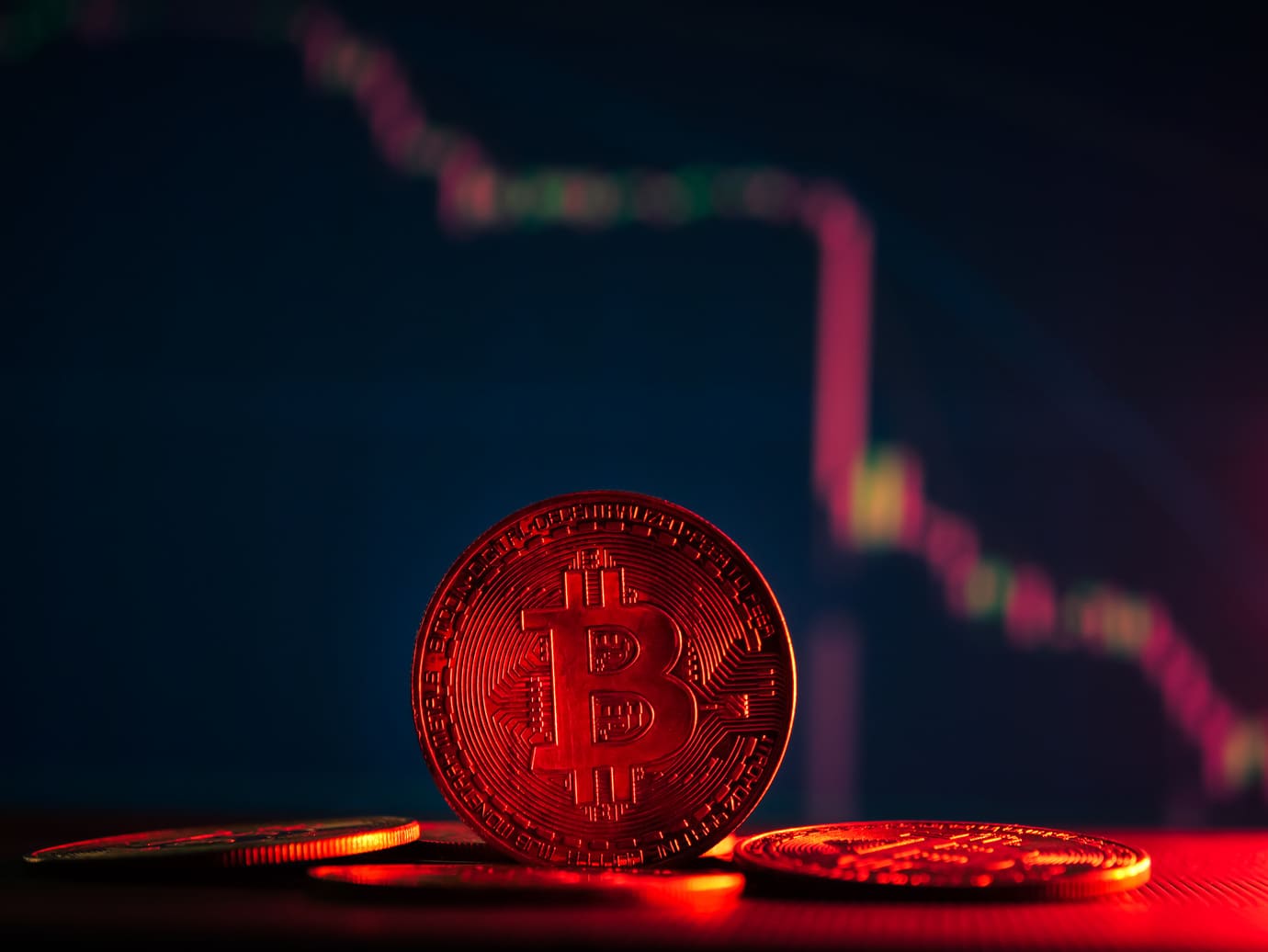 MARKET ANALYSIS – Bitcoin price fall over $19,000, Ethereum lost nearly 26% in a week
A bearish week for the market as the Federal Reserve could raise interest rates once again this week.
The crypto market closed another bearish week with as another big rate hike is expected for the Federal Reserve's upcoming meeting on Wednesday.
According to data from CoinMarketCap & CoinGecko, Bitcoin (BTC) has failed to hold support at $22,000 and heavily dropped to a new 3-month low, losing over 17% of its value over the past week. At the time of writing, Bitcoin price is $18.432,76 USD, down 8,07% in the last 24 hours with a trading volume of $39.109.532.285 USD. BTC is over 73% down from its all-time high of $68,789.63 in November 2021.
World's second most valuable crypto performed even worst during the Merge week. Ethereum (ETH) has lost nearly 26% this week as short-term traders started a massive sell-off following the network's switch to proof-of-stake. Ethereum price in real-time is $1.295,22 USD, down 9,57% in the last 24 hours with a trading volume of $20.329.296.045 USD. ETH is now 73.5% down from its all-time high of $4.878,26 in Nov 10, 2021.
Among the other altcoins, Chiliz (CHZ) is the only coin performing in green with a 10,66% rally last week. The live Chiliz price today is $0,229621 USD with a 24-hour trading volume of $884.452.511 USD. We update our CHZ to USD price in real-time. Chiliz is down 3,82% in the last 24 hours. On the other hand, Terra (LUNA) is the worst in the bunch with a 48.21% dron in the last 7 days. Terra price today is $2,63 USD, down 8,36% in the last 24 hours.
The global cryptocurrency market cap today is at $941 Billion, a -6.86% change in the last 24 hours and -56.69% change one year ago. As of today, the market cap of Bitcoin (BTC) is at $354 Billion, representing a Bitcoin dominance of 37.62%. Meanwhile, Stablecoins' market cap is at $153 Billion and has a 16.25% share of the total crypto market cap.
WHAT DO YOU THINK ABOUT THIS CONTENT?
COOL!
NOT BAD!
NOT COOL!