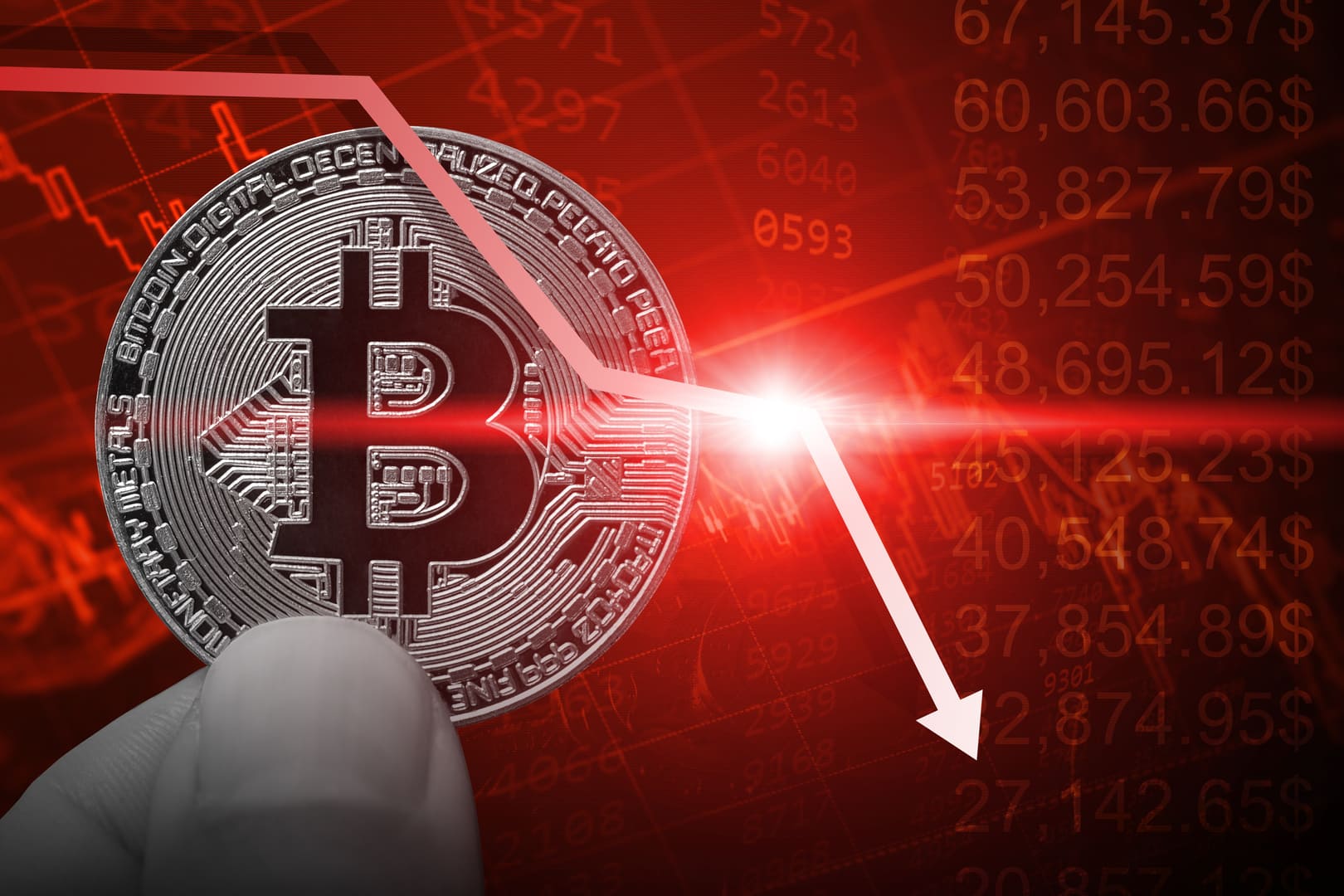 MARKET ANALYSIS - Bitcoin slides below $ 20,000 after a sharp fall over the weekend
Other cryptocurrencies all in red as crypto market cap falls below $1 trillion.
After an encouraging start, Bitcoin and other cryptocurrencies are back in the red following the speech by Federal Reserve Bank Chairman Powell who reiterated his intention to raise interest rates, confirming the hard line against inflation.
Bitcoin (BTC) closed the week below $ 20,000 (precisely at $ 19,825.34 at the time of writing) marking a drop of 5.49%. Ethereum (ETH) declined below the $1,500 ($1,446.43) down 7.11% in the last 7 days.
And the other cryptocurrencies echoed, marking almost all - with a few exceptions - the minus sign. Among the worst-performing Avalanche (AVAX), losing 18.14% and now traded at $17.92, followed by Uniswap (UNI) with a -13.91% at $5.88 and Solana (SOL) that mark a -11.00% at $30.41. Among the best in the list are Unus Sed Leo (LEO) – a token that very few know, but long been among the top 100 positions by market capitalization –, closing the week gaining 4.06% and Litecoin (LTC) with +2.13%.
The total cryptocurrency market cap sinks below $1 trn at $994 Billion – down 11.03% in the last week – a -1.77% change in the last 24 hours and -54.53% change one year ago.
WHAT DO YOU THINK ABOUT THIS CONTENT?
COOL!
NOT BAD!
NOT COOL!