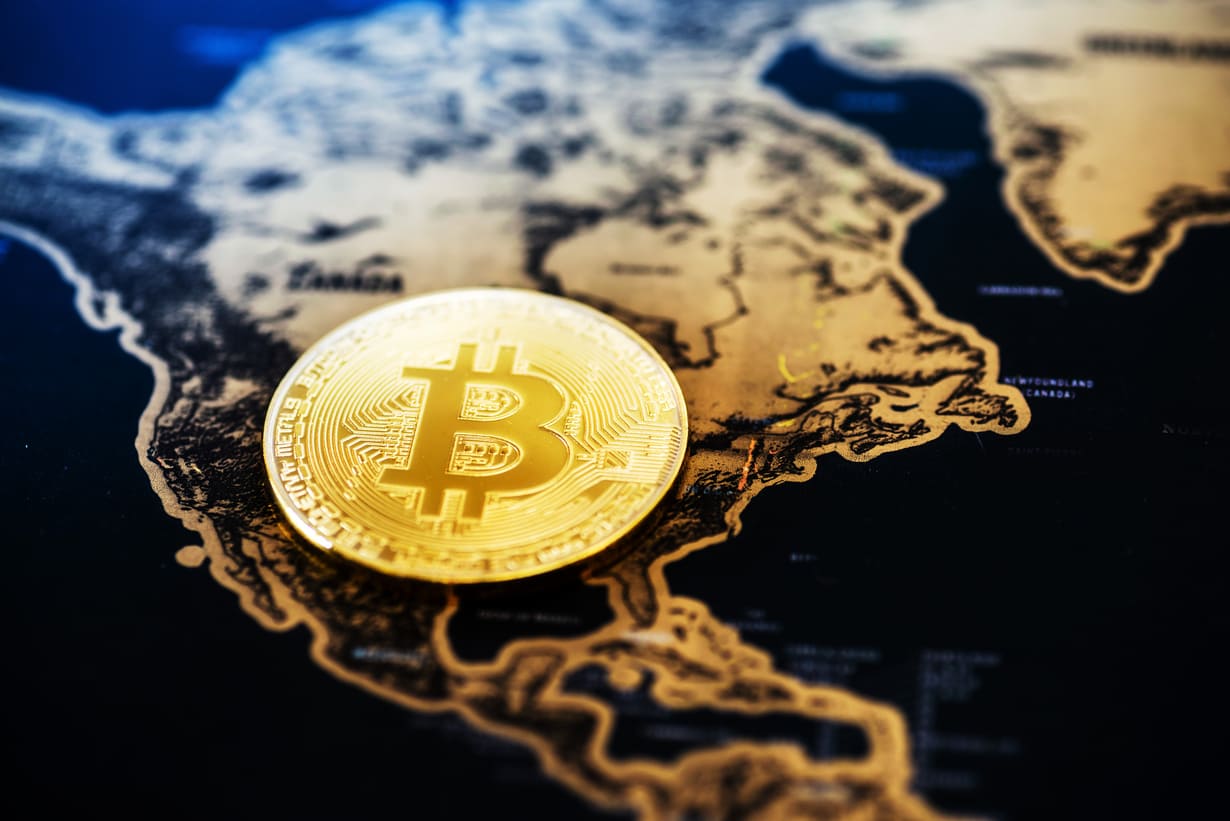 North America Claims Cryptocurrency Dominance with $1.2 Trillion On-Chain Value
A closer look at North America's evolving role in the global cryptocurrency market and the factors reshaping its landscape.
North America has emerged as a dominant force in the cryptocurrency world. Between July 2022 and June 2023, the region proudly boasted an estimated on-chain value of $1.2 trillion, as reported by Chainalysis. This staggering figure accounted for 24.4% of the global transaction activity observed during this period.
Historically, North America has been a heavy user of decentralized finance (DeFi), and it still leads the world in DeFi usage by raw transaction volume. However, recent data indicates a significant decline in its share of DeFi activity over the past year. Chainalysis pointed out that many DeFi protocols now specialize in highly speculative trading, creating assets that are absent from their centralized counterparts. As a result, these assets are often the first choice for investors looking to exit during market downturns.
One of the key factors contributing to the slow adoption of DeFi in North America is the ongoing regulatory uncertainty in the US market. Despite these challenges, regulatory frameworks are seen as essential as DeFi has a variety of practical real-world applications, including trading, asset management, lending and payments. The decline in crypto activity in North America over the past year, due in part to a global decline in transaction volume and grassroots adoption, may not come as a surprise. However, it's worth noting that North America managed to secure fourth place in the 2023 Global Crypto Adoption Index published by blockchain analytics firm Chainalysis.
North America's journey in the crypto space, from high-profile Super Bowl ads and celebrity endorsements in 2022 to an uncertain regulatory climate in 2023, reflects the evolving nature of the industry. Regulatory delays and increased scrutiny of established industry giants characterized the year, with the U.S. experiencing some significant setbacks. In May 2022, the collapse of LUNA led to the obliteration of nearly $60 billion from the crypto market, leaving those who had enjoyed immense wealth during LUNA's rapid ascent the previous year with their fortunes completely wiped out. Then, in November 2022, shocking revelations triggered the downfall of the crypto exchange FTX, along with its once-celebrated founder, Sam Bankman-Fried, who is currently facing legal proceedings in the US.
WHAT DO YOU THINK ABOUT THIS CONTENT?
COOL!
NOT BAD!
NOT COOL!