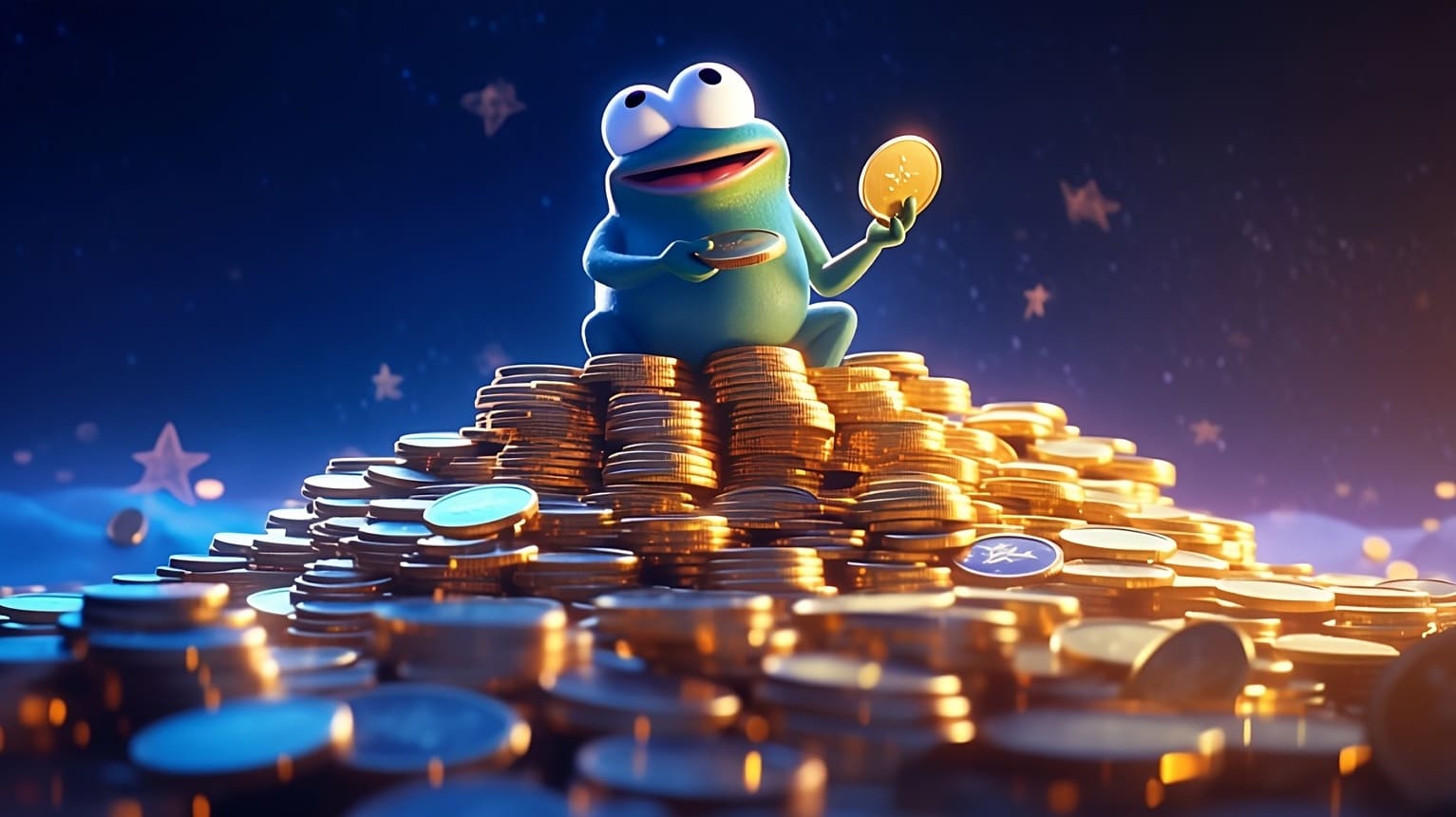 Pepe Coin's Meteoric Rise Challenges Shiba Inu and Dogecoin Dominance
The meme coin gains momentum, sparks speculation of market shake-up.
In the realm of cryptocurrency, the past week has witnessed a resurgence of momentum, with Pepe Coin (PEPE) gaining widespread attention. This past weekend saw a significant surge in PEPE's value, leading traders to speculate on whether it could pose a serious threat to the dominance of Shiba Inu (SHIB) and Dogecoin (DOGE).
At present, PEPE is trading at $0.00000120, signifying a 3.3% increase in the last 24 hours and an impressive 90% weekly rise, according to data from Coingecko.
Pepecoin recently reached a market cap of $1.6 billion, prompting discussions about its potential to compete with other leading meme coins in the cryptocurrency market. Its swift recovery exhibits its resilience and continuous appeal among traders and investors.
Named after the iconic Pepe the Frog meme, Pepecoin has established a significant position in the meme coin industry. The remarkable first-quarter 2023 performance of the frog-themed meme coin, boasting a staggering $1.6 billion market cap and swift 100% weekly growth, suggests the potential for a price surge in Q4 2023.
In addition, the coin's expansion to more than 155,000 on-chain wallets, inclusive of all tokens bridged to both Arbitrum and BSC, signals extensive adoption and engagement within the crypto community. The expanding user base indicates a prospering system prepared to explore novel prospects and horizons in the digital asset arena.
The significant and sudden surge in the value of PEPE has attracted the consideration of traders and investors, emphasizing its potential as an engaging investment in the changeable cryptocurrency market.
Originating during the crypto winter, Pepe (PEPE) has attained an extraordinary feat by multiplying its price in a week to attain a $500 million market cap. This surge in the crypto market is being driven by anticipation of a Bitcoin (BTC) spot ETF's potential impact on the broader market.
WHAT DO YOU THINK ABOUT THIS CONTENT?
COOL!
NOT BAD!
NOT COOL!