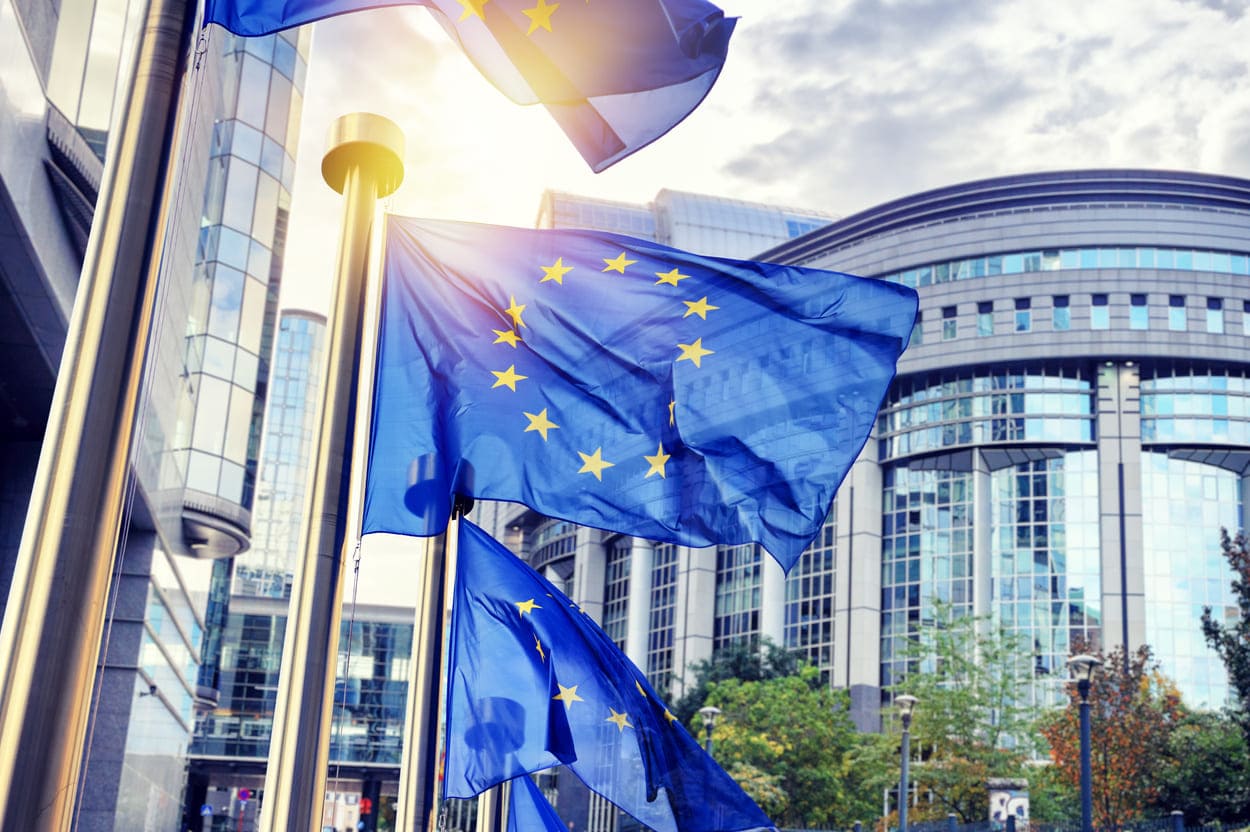 Polygon Labs Sends Open Letter to EU Institutions Regarding Smart Contract Legislation
The company seeks to ensure the growth and responsible development of permissionless blockchain-based systems globally.
Polygon Labs - the company responsible for the Polygon layer 2 blockchain – sent an open letter to the European Parliament, the Council of the European Union and the European Commission asking to "clarify the scope and intent" of legislation targeting smart contracts under Article 30 of the EU's General Data Protection Regulation (GDPR) and draw attention to the potential negative impact of a "safe termination or interruption" of them.
"Polygon Labs has an interest in this matter because we seek to ensure the growth and responsible development of permissionless blockchain-based systems globally," reads the letter. "We respectfully request that you consider the proposed revisions to Art. 30 [...] to ensure that this new law does not inadvertently capture open, transparent and permissionless parts of emerging blockchain technology."
The letter states that Polygon's goal is to ensure that software developers around the world, including those in the European Union, can continue to innovate using smart contracts. "We offer suggested revisions to certain language of Art. 30 to ensure the final text reflects the EU's objectives for this provision," the letter continues, "namely, removing barriers to the development of the European data economy in compliance with European rules and fully respecting European values, and in line with the mission to reduce the digital divide so that everyone benefits from these opportunities."
In March, the European Parliament passed a version of the Data Act that included Article 30, which outlined "essential requirements regarding smart contracts for data sharing." According to Polygon Labs, if the act is passed without changes to clarify the nature of the parties involved in operating smart contracts, the legislation would not be applicable to "open, permissionless and decentralized smart contract applications" and could significantly hinder innovation and economic growth in the EU.
According to new regulations approved by the European Parliament, developers of smart contracts may have to include "kill switches" in their contracts that would enable a reset of operations. Crypto supporters are concerned about the "rigorous access control mechanisms" and the protection of trade secrets that are built into the design of smart contracts. The legislation aims to require a mechanism that can stop or interrupt transactions, with lawmakers determining the conditions under which this would be allowed. Experts fear that adding such a feature - the ability to halt or reset a smart contract - could compromise their intended function.
The Data Act will now proceed to trialogue negotiations, where each EU institution will present its stance and lawmakers will collaborate with national governments to agree on a final version of the legislation.
WHAT DO YOU THINK ABOUT THIS CONTENT?
COOL!
NOT BAD!
NOT COOL!