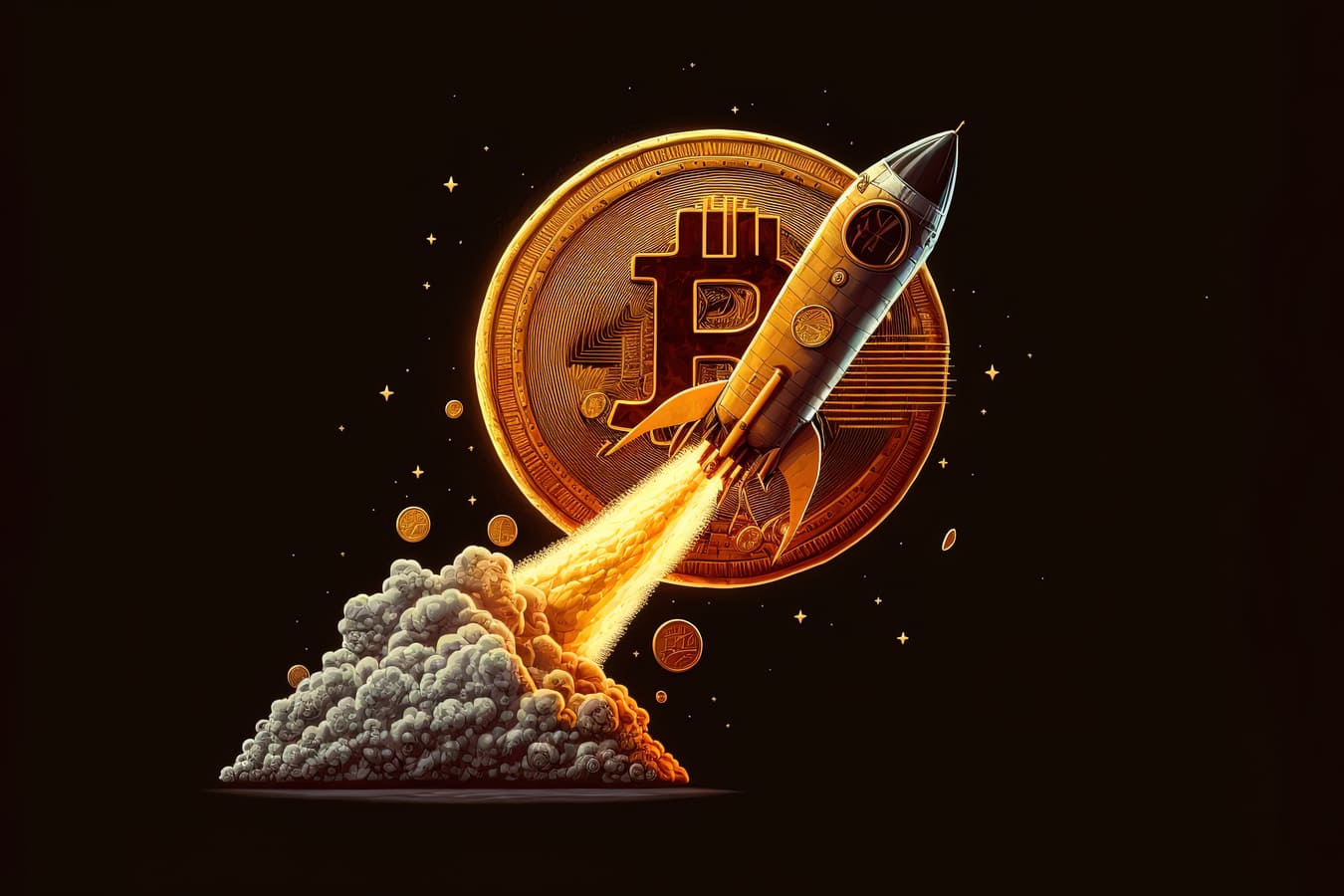 The Price Of Bitcoin To Exceed $1 Million By 2030, ARK Investment predicts
According to a report by the US-based firm, Bitcoin's market participants are maturing and are focused on the long term.
The price of one Bitcoin could exceed $1 million in the next decade, while cryptocurrencies and smart contracts could respectively command $20 trillion and $5 trillion in market value during the next ten years, ARK Invest describes in its 2023 Big Ideas annual report.
According to the research, despite the severe downturn in 2022 that wiped out $1.5 trillion in crypto market capitalization after the contagion from Terra/LUNA, Three Arrows Capital, Celsius, and FTX/Alameda, "blockchains continue to foster the monetary, financial, and internet revolutions and the long-term opportunity for Bitcoin, DeFi, and Web3 is strengthening."
After the FTX collapse, the share of trading volume on decentralized exchanges rose 37% from 8.35% to 11.44%. Total crypto exchange trading volume declined 66% year-on-year from $1 trillion in 2021 to $357 billion in 2022, but the fallout from Terra/Luna's and FTX's collapses propelled Coinbase's share of fiat-based exchange volume (excluding Binance International) by 18 percentage points, from 22% in June to 40% in December.
"Despite the recent collapse of crypto exchange FTX, underlying public blockchains like Bitcoin and Ethereum have not skipped a beat in processing transactions, highlighting that their transparent, decentralized, and auditable ledgers could be a solution to the fraud and mismanagement associated with centralized, opaque institutions," ARK's CEO Cathie Wood writes on a post.
According to ARK's research, as the value of tokenized financial assets grows onchain, decentralized applications and the smart contract networks that power them could generate $450 billion in annual revenue and reach $5.3 trillion in market value by 2030.
The firm also reports that despite the 77% drawdown from bitcoin's all-time high was the fifth largest and second longest in history, the largest coin has outperformed every major asset class over longer time horizons, delivering positive annualized returns over 3-, 4-, and 5-year time horizons. ARK's research estimates that the price of one bitcoin could exceed $1 million by 2030. "Contagion caused by centralized counterparties has elevated Bitcoin's value propositions: decentralization, auditability, and transparency," ARK writes. "Its network fundamentals have strengthened and its holder base has become more long-term focused."
WHAT DO YOU THINK ABOUT THIS CONTENT?
COOL!
NOT BAD!
NOT COOL!