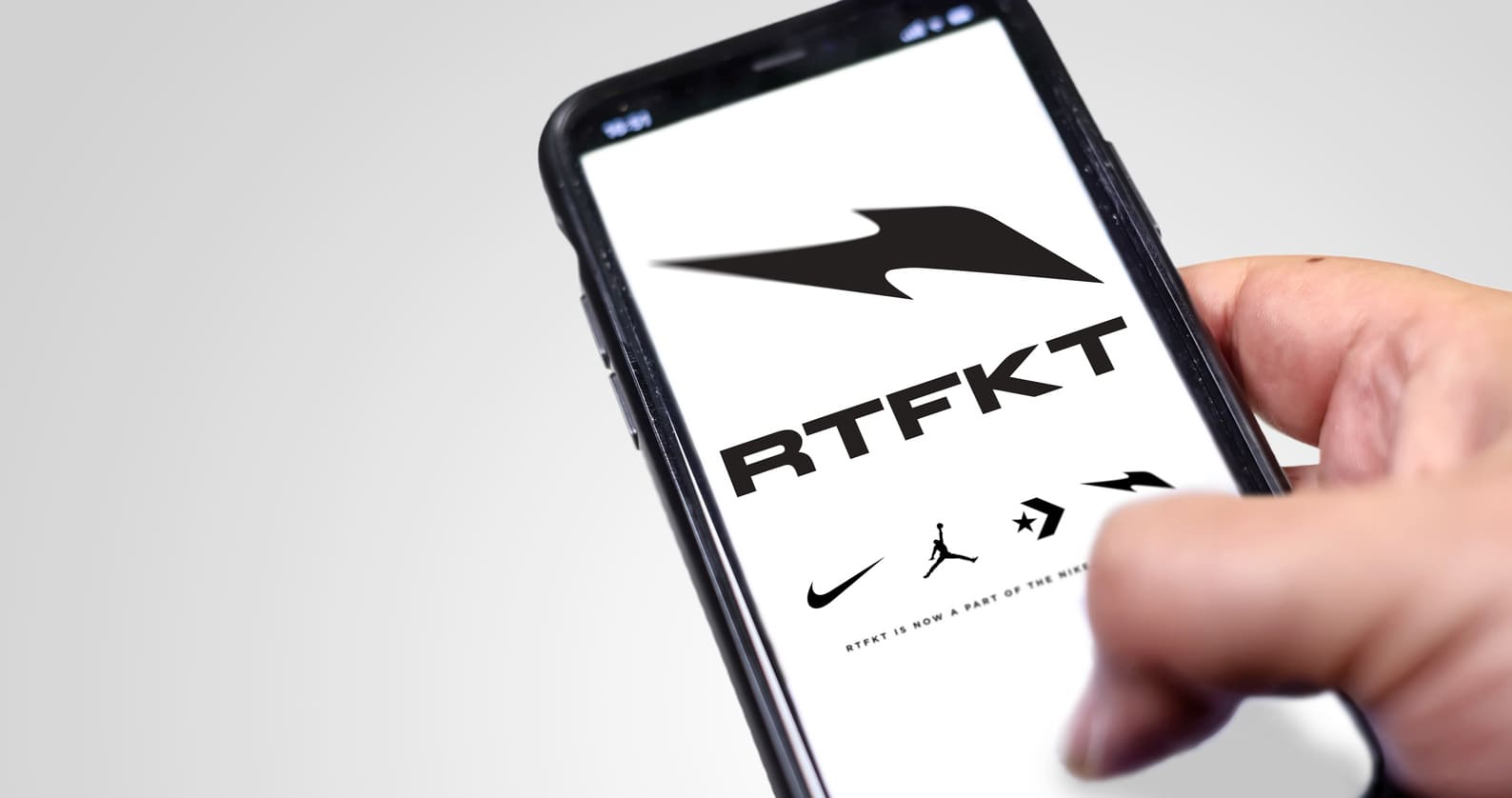 RTFKT And Nike Reveals first native Web 3 Sneaker Collection
RTFKT Studio teamed up with Nike to bring these virtual designs into the real world by releasing the first collection of physical sneaker.
Virtual NFT sneakers and collectables designer RTFKT Studios has announced that its latest creation will be launched as a physical sneaker collection. The Web3 collectibles company has collaborated with Nike - whose recently acquired the company - to launch Cryptokicks iRL, a line of futuristic footwear that brings its signature sneaker NFTs to life.
"Accelerating Nike's culture of innovation, the Cryptokicks iRL is the first native Web 3 sneaker featuring the latest technology, which combines decades of Nike Sneaker innovation, with RTFKT's vision to merge the digital and physical worlds," RTFKT writes on its official website.
Cryptokicks are customizable digital sneakers that live on the Ethereum blockchain. Each one is unique and can be purchased as a Non-Fungible Token (NFT). The real-life Cryptokicks present a number of impressive features such as auto-lacing, enhanced lighting, haptic feedback, gesture control, walk detection, App connectivity, AI/ML algorithms and wireless charging via the RTFKT Powerdeck.
The sneakers will be limited to 19,000 and the colourway split will be defined by the collectors choices. They will be sold as digital collectibles (NFT) that redeem physical counterparts, in a process RTFKT calls forging. The sneaker comes in 4 unique colourways - Blackout, Stone, Ice and Space Matter. Minters and forgers will receive a pair of Cryptokicks iRL sneakers as a digital asset (NFT) and a physical pair of sneakers, with RTFKT's WM Chip to link the digital and physical items.
The drop will happen on RTFKT website. There will be a private mint for Lace Engine NFT holders beginning on 12 Dec, while a public mint will be open from 7 to 9 Dec for registration and take place on 14 Dec.
WHAT DO YOU THINK ABOUT THIS CONTENT?
COOL!
NOT BAD!
NOT COOL!