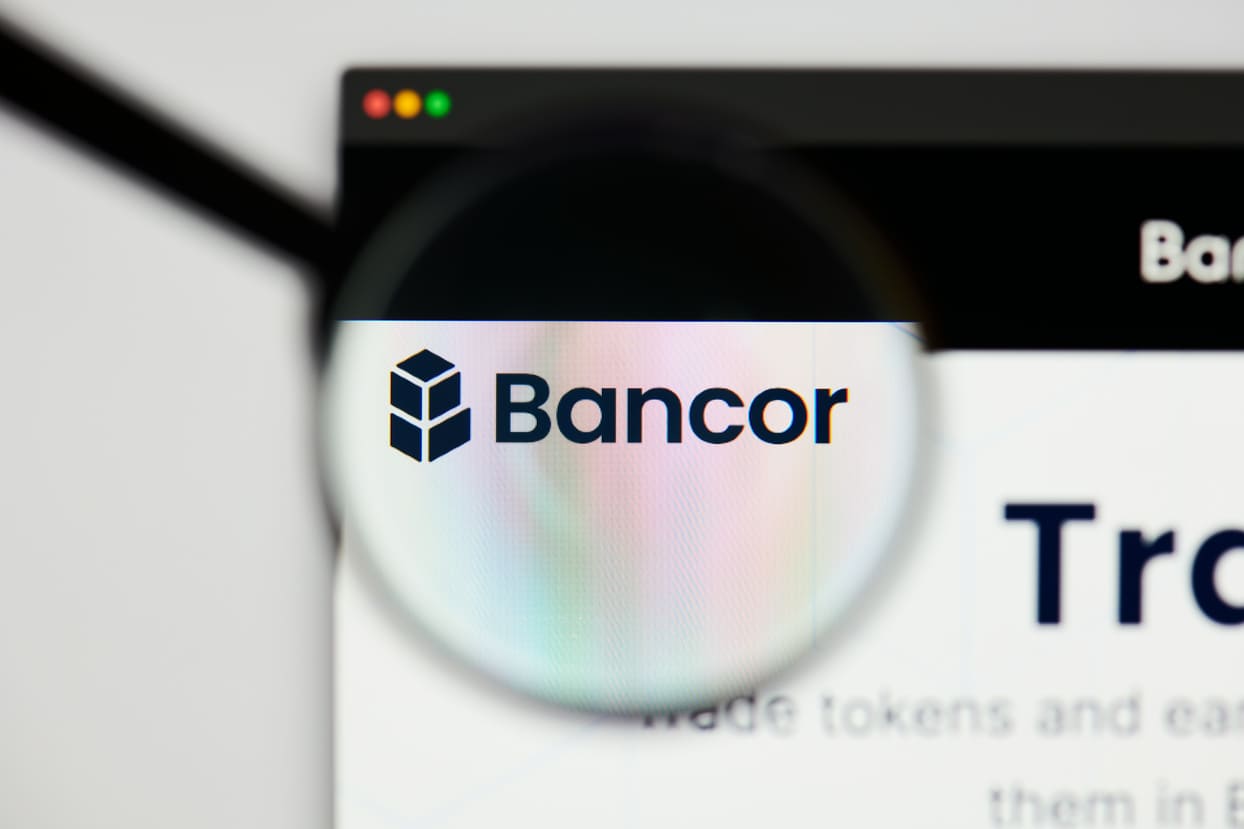 A Single Wallet's Rapid Accumulation Triggers 40% Spike in Altcoin Value
South Korean exchange Upbit suspected to be behind the sudden upsurge.
An Ethereum-based altcoin has experienced a significant surge, with its value increasing by 40% within a single day. This sudden rise is attributed to a crypto whale rapidly accumulating a substantial quantity of the altcoin's tokens, as revealed by on-chain data.
Blockchain tracking firm Lookonchain reported that Bancor Network's native token (BNT), an automated market maker (AMM), experienced a sharp value increase in just one day. This uptick in value was attributed to the acquisition of millions of BNT by a single wallet suspected to belong to Upbit, a cryptocurrency exchange based in South Korea. As a result, the price of BNT surged by almost 40% today. A wallet, believed to belong to Upbit, collected 4.71 million BNT (equivalent to $2.54 million or 3.3% of the total supply) in the last 11 hours, leading to a surge in BNT's price, according to Lookonchain.
The company's data demonstrates that BNT was trading at $0.399 before hitting around $0.55. The altcoin climbed to its highest point at about $0.625 yesterday before plummeting in value during a sell-off event. At the time of reporting, BNT is trading at $0.52, marking a decrease of more than 17% in the last 24 hours.
Lookonchain also observed that Orbs (ORBS), a blockchain infrastructure provider, witnessed its value surge by over 40% in a day, as crypto traders considerably boosted its trading volume. "The price of ORBS surged by 43% today. 93.8% of the trading volume originated from the Korean exchange Upbit, and 4.8% came from the Korean exchange Bithumb," Lookonchain noted. After the price hike, DWF Labs transferred 24 million ORBS ($792,000) to Bithumb. Since then, the value of Orbs has declined and is presently being traded at $0.026, which is nearly 9% lower than the previous day.
WHAT DO YOU THINK ABOUT THIS CONTENT?
COOL!
NOT BAD!
NOT COOL!