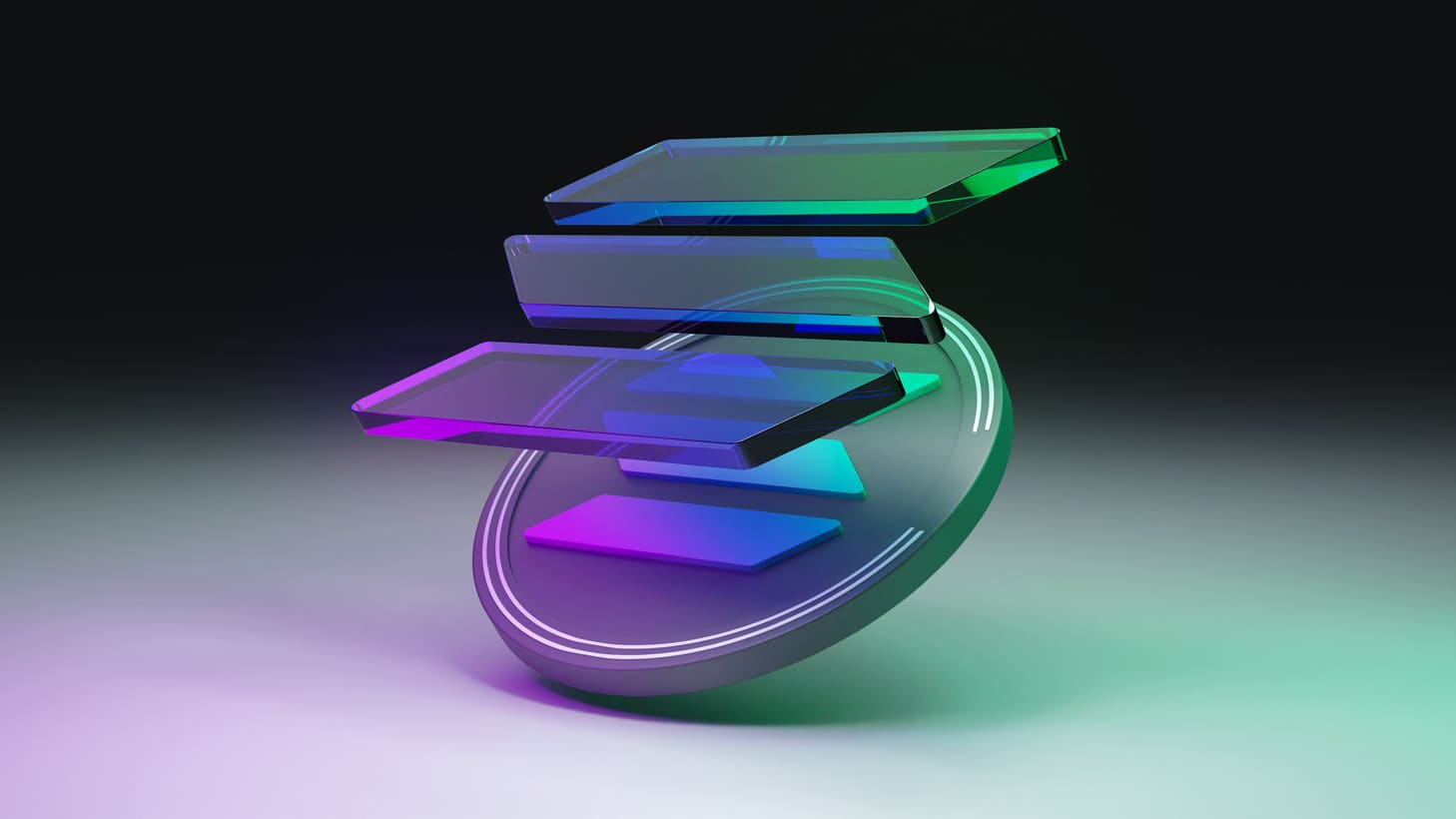 Solana Shows Impressive Recovery in the Wake of FTX's Demise
SOL's strong comeback fueled by partnerships and market depth improvements.
Solana's ecosystem has displayed remarkable resilience in 2023, staging a robust recovery after being severely impacted by the collapse of FTX and its sister company, Alameda Research. This recovery has been underpinned by significant partnerships and the outperformance of ETH in terms of risk-adjusted returns.
According to data from crypto market provider Kaiko, Solana, currently the eighth-largest cryptocurrency, has left its troubled past behind and charted a strong recovery course in 2023. After experiencing historical lows following the FTX collapse, SOL has more than doubled its market value on a year-to-date basis, surpassing Ethereum (ETH) and Ripple (XRP) in terms of returns on investment when considering risk. One notable development in 2023 is the steady rise in SOL's value, accompanied by an improvement in its market depth on exchanges. Furthermore, the cryptocurrency's liquidity in its native units has seen significant growth during the third quarter of 2023.
Kaiko's report attributes this positive shift in market sentiment to high-profile strategic partnerships, particularly the collaboration with payment giant Visa and e-commerce platform Shopify. These partnerships with key players in traditional finance have undoubtedly played a pivotal role in favorably tipping the scales in Solana's favor. However, it's worth noting that SOL's recovery remains an ongoing process, as the current market depth is still below the levels seen a year ago.
Alameda Research was an early participant in the Solana ecosystem and held substantial amounts of Solana's native SOL token, along with tokens from smaller-cap ecosystem projects like Maps.me (MAPS), Oxygen Protocol (OXY), Bonfida (FIDA), and Serum (SRM). These tokens experienced significant value losses ranging from 50% to 99% following the FTX collapse and have yet to fully recover their pre-FTX levels. Additionally, liquidity for these smaller ecosystem tokens has also suffered, remaining between 50% and 80% below their pre-FTX levels. Tokens such as OXY and MAPS, which had the majority of their supply on FTX, were particularly hard-hit, with MAPS liquidity largely disappearing from centralized exchanges.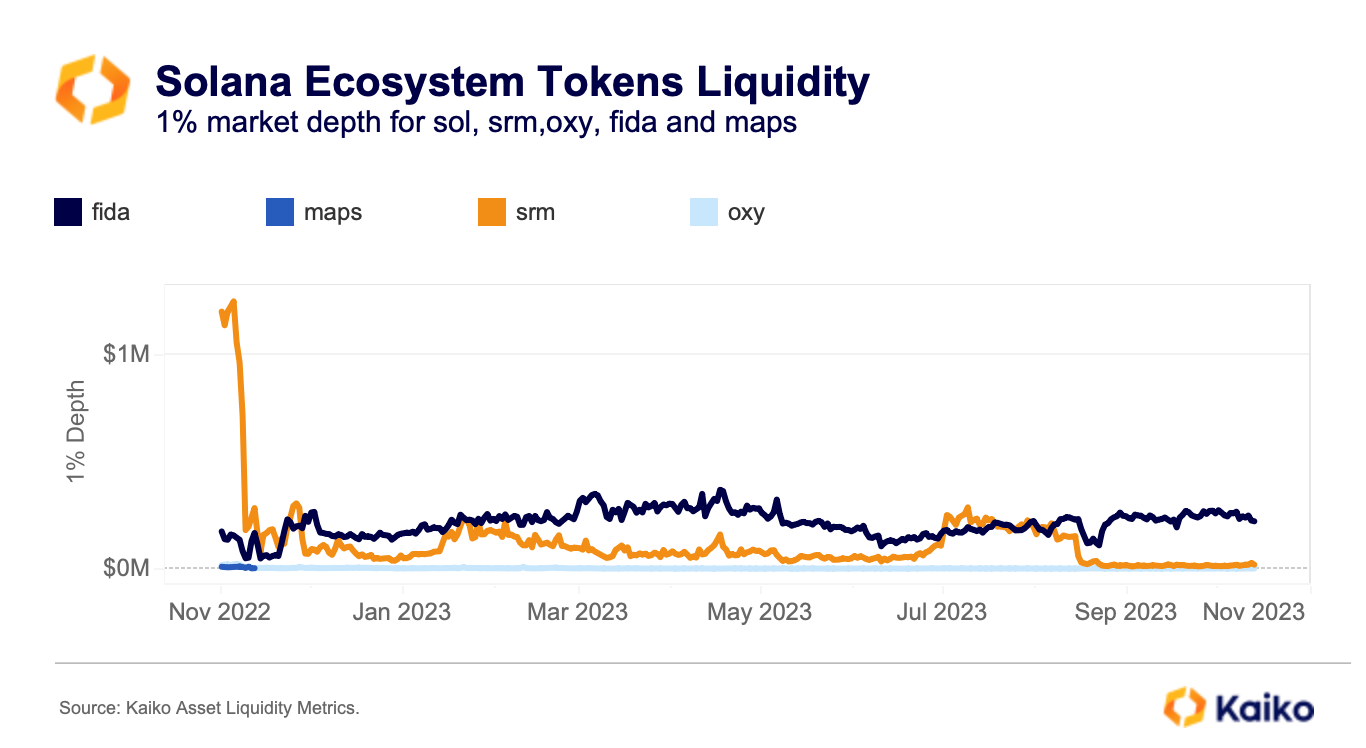 Despite SOL's impressive price surge in 2023, its 1% market depth currently stands at around $16 million, down from $34 million a year ago. Notably, during Q3, SOL's market depth, both in native units and USD terms, saw an increase, indicating heightened interest and greater market maker participation following partnerships with Visa and other potentially bullish news events.
Solana faces a significant test in the days ahead, particularly regarding FTX's impending liquidation plan. FTX held over 71.8 million SOL tokens in its custody, making it the largest holding. If these SOL holdings were to flood the market, it could potentially drive the price down to levels observed immediately after FTX's collapse.
WHAT DO YOU THINK ABOUT THIS CONTENT?
COOL!
NOT BAD!
NOT COOL!