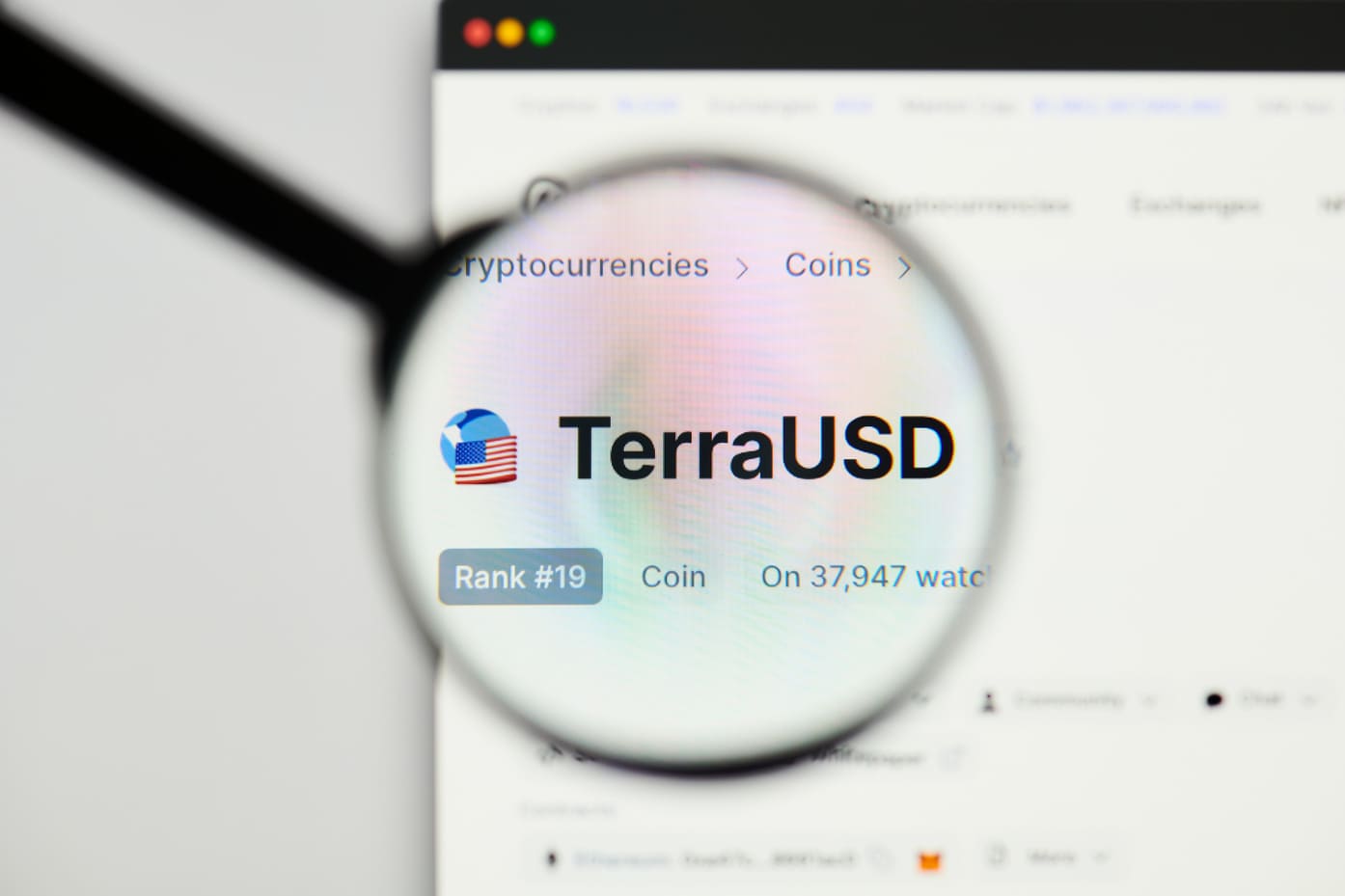 Stablecoin TerraUSD Falls Way Below Fixed Value
The world's third-biggest stablecoin crashed to less than a quarter of its original $1 value.
Terra's UST, the world's third-biggest stablecoin, plunged more than 70% from its value 24 hours prior, falling as low as 24 cents on Wednesday, according to CoinDesk. Its sister token Luna traded at $4.62, an 85% plunge over the same period.
To provide a backstop for UST in times of crisis, the coin's creator Do Kwon bought $3.5 billion worth of Bitcoin through his Luna Foundation Guard fund. The fear now is that Luna Foundation Guard dumps those bitcoins onto the market, resulting in an even bigger sell-off.
UST briefly lost its peg to the U.S. Dollar since over the weekend due to strong selling pressure after a series of multi-million UST selloffs. The bulk of the selling was reportedly executed on stablecoin-focused decentralized exchange Curve and centralized exchange Binance. Terra's price has fallen more than 91% from its record high of $119.8 it had hit in April this year, falling over 85% in the last seven days. Other cryptocurrencies have been reportedly tumbled alongside them, with bitcoin sinking 5% and ether down 4%.
According to data from Kaiko Research, at around 11pm on May 7th, UST traded as low as .988 for 1 Tether (USDT). UST-USDT daily volumes also surged, hitting a record high level of over $1B, reportedly forcing Binance to temporarily halt UST borrowing.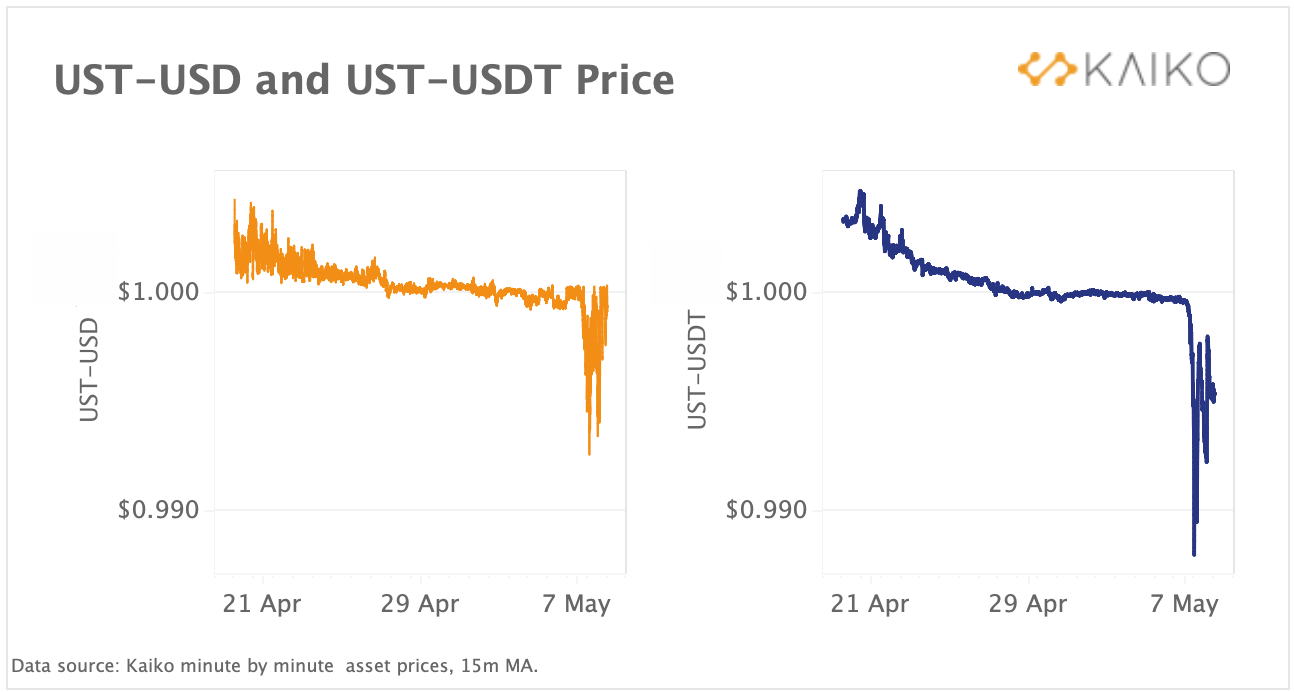 Last month, UST became the third largest stablecoin by market cap at around $18bn, flipping Binance's BUSD. However, its tremendous growth has been mainly driven by the Terra ecosystem's lending and borrowing protocol Anchor, which offers attractive double-digit yields to users, raising questions regarding the sustainability of this model.
WHAT DO YOU THINK ABOUT THIS CONTENT?
COOL!
NOT BAD!
NOT COOL!