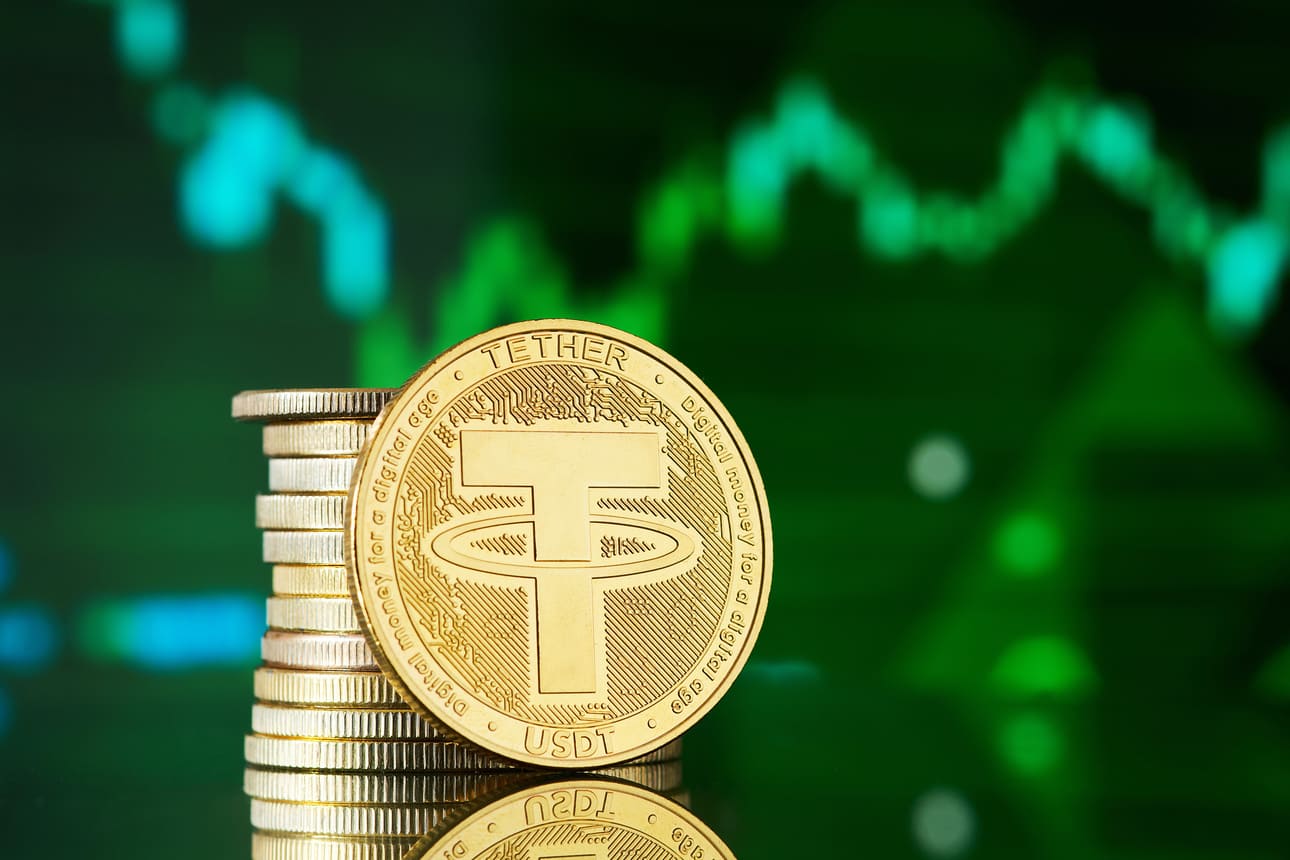 Tether's (USDT) Stablecoin Soars to an Unprecedented $84 Billion Mark
Tether overcomes challenges to lead the stablecoin market with 70% dominance.
In a remarkable turn of events, supply of the Tether (USDT) stablecoin has made history by surpassing the $84 billion mark, marking a significant milestone for the cryptocurrency. Data from CryptoSlate shows that USDT's market capitalization has increased by approximately $1 billion in the past week, coinciding with the ongoing market rally fueled by optimism surrounding the potential launch of a bitcoin (BTC) spot exchange-traded fund (ETF).
USDT faced significant challenges just last year when its market capitalization plummeted to $66 billion during a severe market downturn, coupled with the collapse of prominent crypto firms such as FTX and Three Arrows Capital. During this tumultuous period, questions arose about the stability of its reserves, raising concerns about its vulnerability to broader market turbulence. However, Tether proved resilient and defied the odds by increasing its token supply by approximately $18 billion this year. This remarkable growth can be attributed to the current favorable market conditions and the struggles of its competitors, including Binance USD (BUSD) and USD Coin (USDC).
USDC faced its own challenges in March when it was revealed that it was exposed to the U.S. banking crisis. The issuer, Circle, revealed that it had stored some of USDC's reserves at the now-defunct crypto-friendly bank Silicon Valley Bank. Following this revelation, the USDC briefly dropped to $0.87 before recovering. Nevertheless, its circulation has been steadily declining, even in improved market conditions.
These pivotal events have propelled USDT to the forefront of the stablecoin market, with its market dominance now approaching 70%, according to DeFillama data. Tether's journey from adversity to dominance demonstrates the ever-evolving dynamics of the cryptocurrency landscape and the market's unwavering demand for a stable and reliable digital currency.
WHAT DO YOU THINK ABOUT THIS CONTENT?
COOL!
NOT BAD!
NOT COOL!