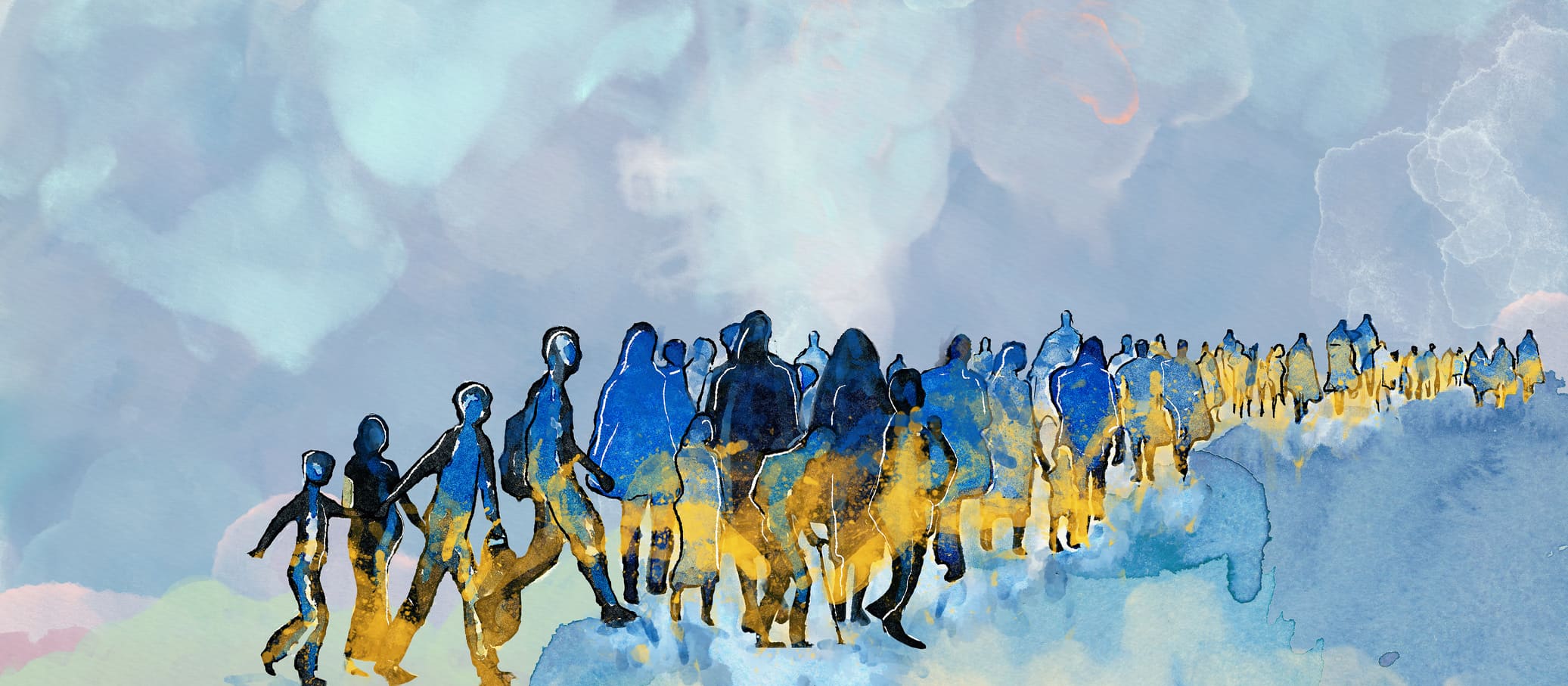 Ukraine launches NFT Museum of War to finance resistance against russian invasion
Funds from the sale will go to the Ukraine Ministry of Digital Transformation to support army and civilians.
Ukraine is starting to sell NFTs inspired by the Russian invasion of the country to support the army and civilians.
"While Russia uses tanks to destroy Ukraine, we rely on revolutionary blockchain tech. Meta History NFT-Museum is launched. The place to keep the memory of war. And the place to celebrate the Ukrainian identity and freedom" announced Mykhailo Federov, Vice Prime Minister and Minister of Digital Transformation of Ukraine on Twitter.
The Meta History Museum of War have been founded by Ukrainian NFT artists community in collaboration with Ministry of digital trasformation of Ukraine "to preserve the memory of the real events of that time, to spread truthful information among the digital community in the world and to collect donations for the support of Ukraine."
The formula of each NFT is clear and simple: each token is a real news piece from an official source and an illustration from artists, both Ukrainian and international. The NFTs are facts accompanied by personal reflections and "artists will depict how the war is perceived by the peaceful population of sovereign Ukraine from its full outbreak to the moment of Ukrainian victory celebration" tells the platform. The NFT's will be created in chronological order, according to the events "so the true history will be saved and cherished. We will never let any single day of this period disappear from the ledger of world history".
Everything on the site is available for purchase, with each image connected to a non-fungible token minted by the Fair NFT platform, which uses the Ethereum blockchain and Polygon network. Each NFT in the "Warline" collection will cost 0.15 ETH (around $468). 100% of funds from the sale will go directly to the official crypto-accounts of the Ministry of Digital Transformation of Ukraine to support army and civilians.
WHAT DO YOU THINK ABOUT THIS CONTENT?
COOL!
NOT BAD!
NOT COOL!