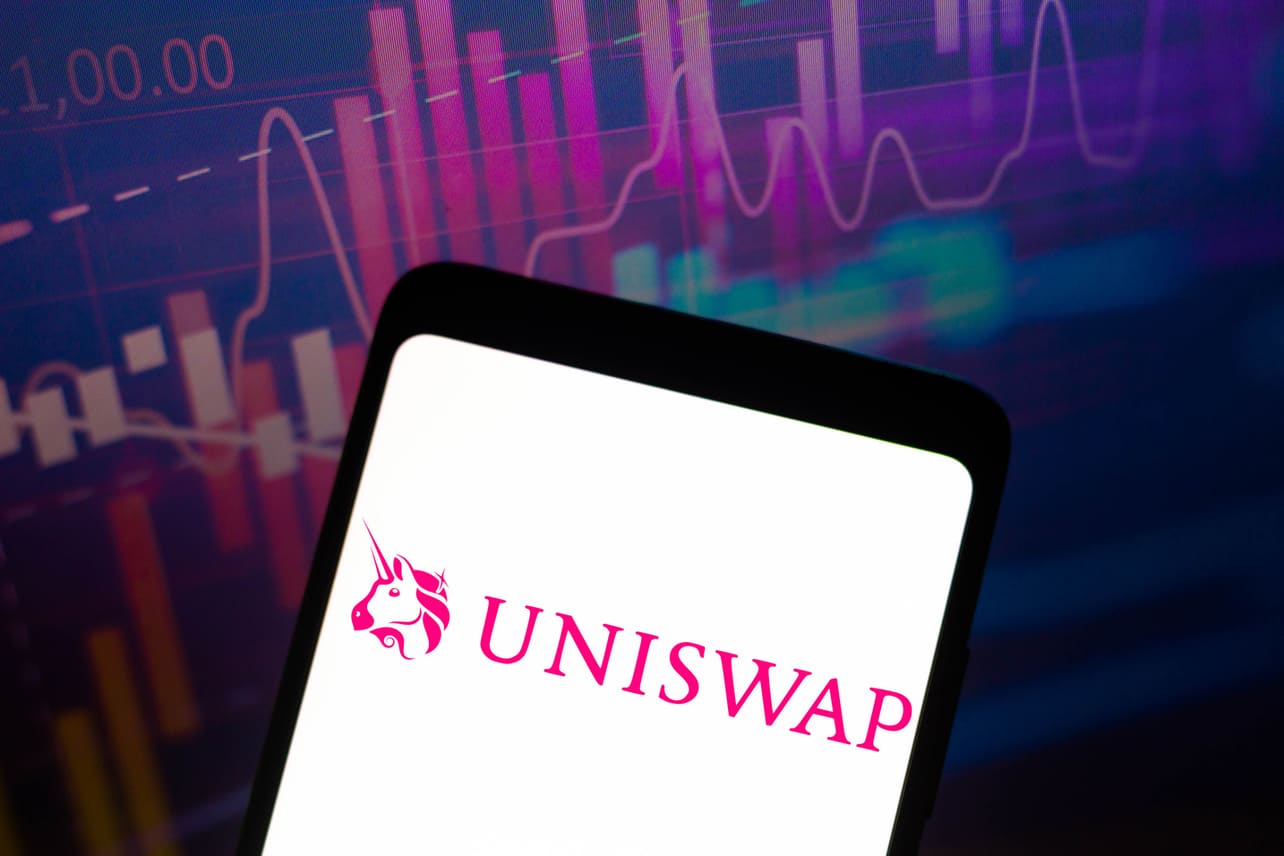 Uniswap Announces Implementation of a 0.15% Fee for Cryptocurrency Trading, Effective October 17
Uniswap's founder emphasizes industry-leading low fees for ongoing development and expansion.
In a recent announcement, decentralized cryptocurrency exchange Uniswap revealed its plans to introduce a trading fee of 0.15% for cryptocurrency transactions conducted through its web app and wallet. This new fee structure is set to take effect on October 17, marking a significant change in the platform's fee policy.
The affected tokens include popular cryptocurrencies such as ETH, USDC, WETH, USDT, DAI, WBTC, agEUR, GUSD, LUSD, EUROC, and XSGD, as disclosed by Uniswap in a statement published on its website. Notably, this fee is distinct from the Uniswap Protocol fee switch, which undergoes decision-making through UNI token governance.
Uniswap users should note that this fee comes on the heels of existing liquidity pool fees at a rate of 0.3%. Additionally, the platform anticipates the introduction of a protocol fee that is expected to transition from 0% following a governance vote. As per estimates by The Block Research, at Uniswap's current trading volumes, the newly introduced token fee is projected to generate approximately $1 million in daily revenue. These specific token pairs contribute to a daily trading volume of approximately $580 million, translating into swap fees amounting to around $870,000, according to data sourced from Flipside.
Uniswap Founder, Hayden Adams, emphasized that users have various options for utilizing the platform, including through aggregators, other user interfaces, or direct interaction with smart contracts. He further noted that their interface fee is one of the most competitive in the industry and highlighted that it will enable them to continue their research, development, and expansion within the crypto and DeFi space.
In Adams' words, "Our interface fee is one of the lowest in the industry, and it will allow us to continue to research, develop, build, ship, improve, and expand crypto and DeFi." This decision reflects the platform's commitment to ongoing innovation and enhancement while offering users access to an efficient and cost-effective trading experience.
WHAT DO YOU THINK ABOUT THIS CONTENT?
COOL!
NOT BAD!
NOT COOL!