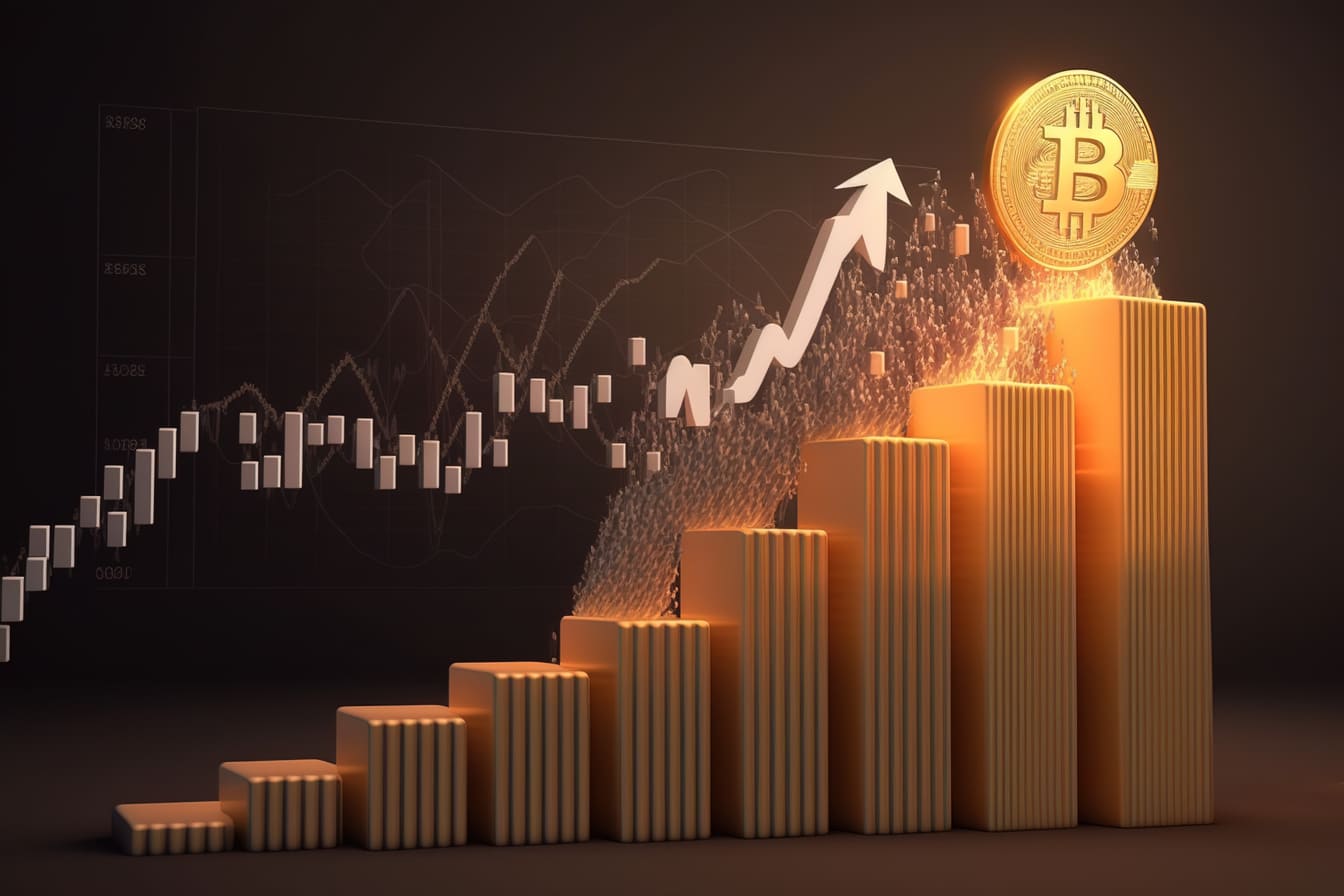 WEEKLY ANALYSIS - Bitcoin Soars to New Highs as Traditional Financial Institutions Embrace Crypto
A 14.7% increase in Bitcoin's value prompts traditional financial institutions to file for a spot bitcoin ETF and launch bitcoin and ether trading.
Bitcoin has seen a 14.7% increase this week, reaching a high of $31,185.22, making it its third-best weekly performance of 2023 and the highest since June 8, 2022. The surge was prompted by traditional financial institutions such as BlackRock filing for a spot bitcoin ETF and other asset managers following suit.
Over the past seven days, the price Bitcoin (BTC) achieved a high of $31,185.22 (on June 23) and a low of $26,415.23 (June 19), showing signs of a quick rally. EDX Markets, a crypto exchange for institutions supported by Fidelity Digital Assets, Charles Schwab, and Citadel Securities, has launched bitcoin and ether trading. JPMorgan has also enabled euro payments using its JPM Coin for corporate customers. This has increased confidence in major institutions and boosted Bitcoin's price. If it remains above $30,000, the upward trend is expected to continue and other cryptocurrencies will follow. The current price of Bitcoin (BTC) is $30,297.40 with a 24-hour trading volume of $13,528,607,343.86 and a market cap of $588,148,764,616. BTC dominance is 49.89%.
Ethereum (ETH), on the other hand, saw a high of $1,922.83 (June 22) and a low of $1,716.18 (June 20), gaining 9.1% over the last 7 days. Today, the price of the second cryptocurrency for market capitalization is $ 1,880.66, a -1.86% price decline in the last 24 hours. With a circulating supply of 120 million ETH, Ethereum is valued at a market cap of $226,098,652,616. If the $1,928 barrier is broken by buyers, the ETH/USDT pair could rise to the zone between $2,148 and $2,200.
On June 19th, the crypto market cap was $1.07 trillion with BTC and ETH prices at $26,000 and $1,720 respectively. A week later, the market cap increased to $1.22 trillion. DeFi's total volume is $3.37 billion or 10.54% of the total market 24-hour volume while stablecoins' volume is $28.7 billion or 89.81% of the total 24-hour market volume.
WHAT DO YOU THINK ABOUT THIS CONTENT?
COOL!
NOT BAD!
NOT COOL!