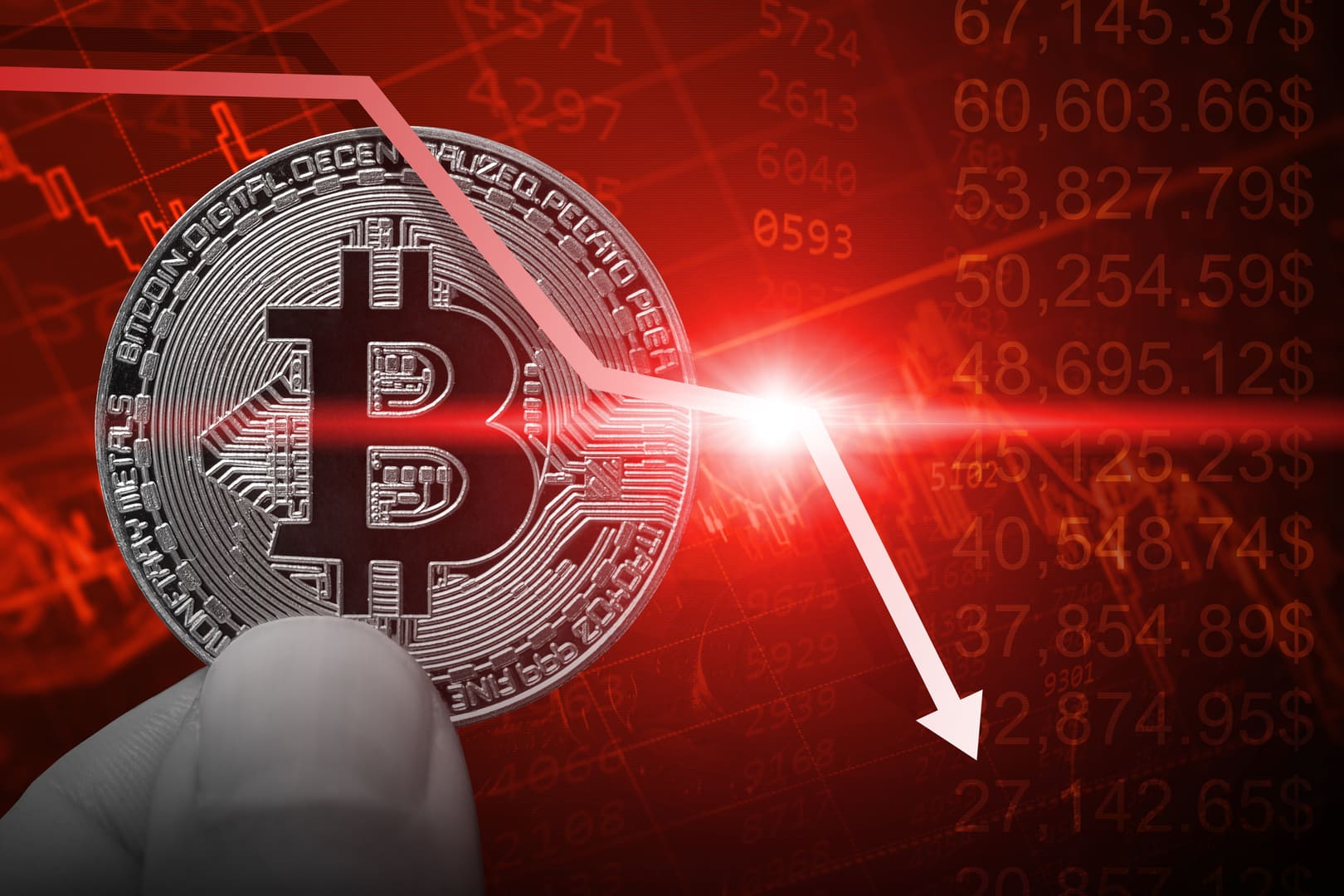 WEEKLY ANALYSIS - Crypto Market Remains Under Pressure as Fed Signals Higher Rates
Bitcoin, Ethereum and other major cryptocurrencies post losses amid stock market declines and a stronger US dollar.
The crypto market continues to face downward pressure, especially after the U.S. Federal Reserve indicated that it will raise interest rates sooner and longer than expected. The Fed's hawkish stance has boosted the US dollar and dampened the appetite for riskier assets, such as cryptocurrencies.
Bitcoin (BTC), the largest cryptocurrency by market cap, has shown some resilience by staying above the $26,000 level despite the bearish sentiment. However, it still recorded a weekly loss of -4.13% and traded in a narrow range of $26,059 to $27,394 in the past seven days. At the time of writing, Bitcoin is trading at $26,057.47, down -2.05% in the last 24 hours.
Ethereum (ETH), the second-largest cryptocurrency by market cap, also suffered a loss of -0.95% in the last week and slipped below the $1,600 mark on Friday. Ethereum has not recovered from the drop and is currently trading at $1,567.19, down -1.67% in the last 24 hours and -5.21% in the past seven days.
Other major altcoins also followed the downward trend and posted price dips on Wednesday evening and today along with Bitcoin. This happened despite the sharp sell-offs in equity markets, which usually have a positive correlation with crypto prices. Toncoin (TON) is among the top losers in the last 7 days, with a price dip of over -11.4%, in contrast to last week's positive trend, during which the cryptocurrency gained 18%, rising from $1.96 to its current price.
The overall crypto sector valuation dropped by -1.5% in the last 24 hours to reach a capitalisation of $1.08 trillion, according to CoinGecko. The crypto market is still waiting for a catalyst to break out of the current slump and resume its upward momentum. Some analysts believe that the upcoming launch of Bitcoin futures ETFs in the US could provide such a boost, while others warn that regulatory uncertainties and environmental concerns could pose further challenges for the industry.
WHAT DO YOU THINK ABOUT THIS CONTENT?
COOL!
NOT BAD!
NOT COOL!