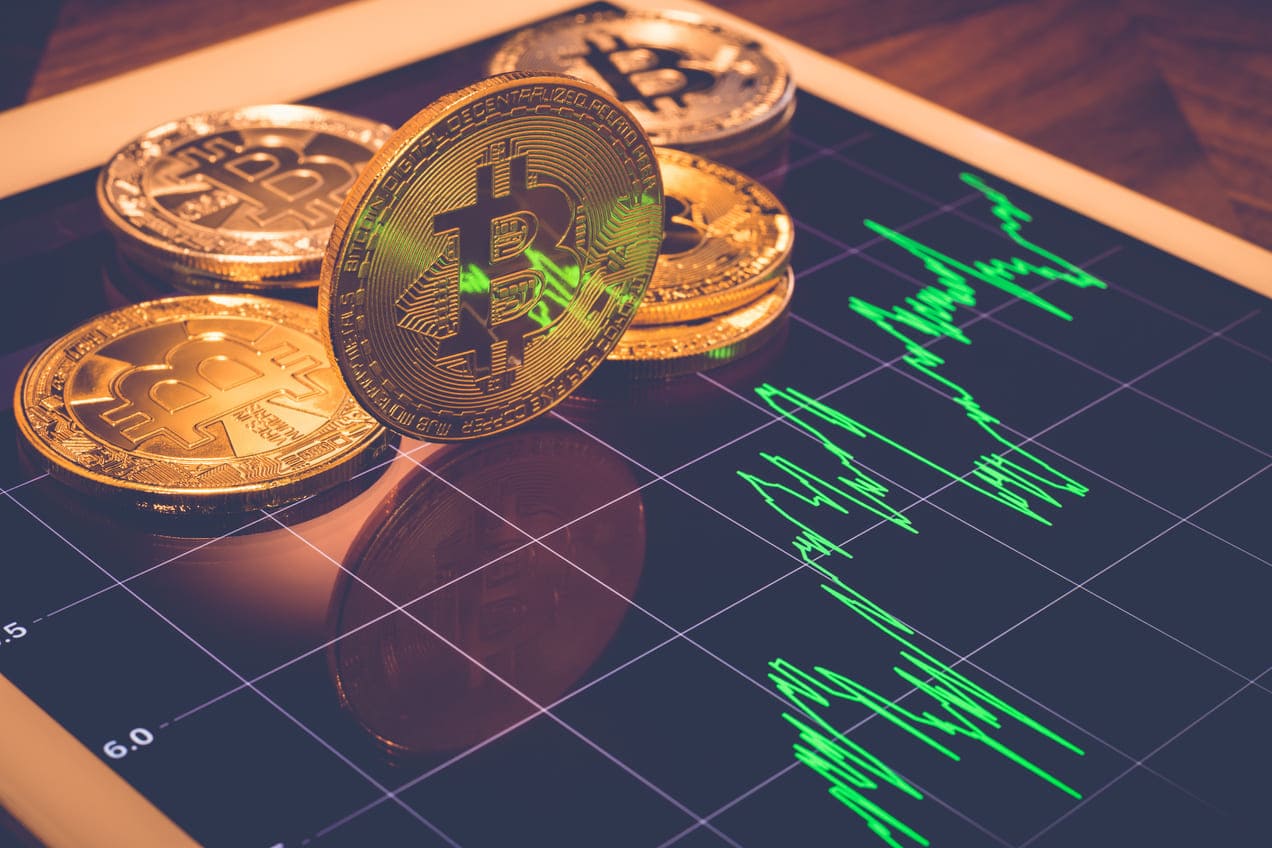 WEEKLY ANALYSIS - Crypto Market Surges as Hope for US Bitcoin ETF Approval Grows
Bitcoin, Ethereum, and altcoins experience remarkable gains amid regulatory expectations.
In the past 7 days, the cryptocurrency market witnessed a significant upswing, driven largely by the growing optimism that U.S. regulators may finally approve the first spot exchange-traded fund (ETF) for Bitcoin, possibly within this year. This surge was further fueled by the news of BlackRock's spot Bitcoin ETFs, known as IBTC, being listed on the Depository Trust & Clearing Corporation (DTCC) website.
Bitcoin (BTC) has surged to approximately $35,000, a price level not seen since May 2022, reaching near 18-month highs. Despite facing selling pressure, Bitcoin managed to achieve an impressive weekly close at $35,016.06 at the time of writing. Over the past week, the leading cryptocurrency saw a 1.1% increase, and its value grew by over 25% in the past month, resulting in a market cap increase of more than $140 billion. During the last seven days, Bitcoin reached a high of $35,752.94 on November 2 and a low of $34,163.16 on October 30.
Ethereum (ETH) has initiated a significant price surge, surpassing the $1,900 resistance and outperforming BTC. This success is attributed to the Ethereum network experiencing a surge in transaction volumes, with over $213 billion in transactions processed in the past week. Ethereum's current price stands at approximately $1,902.89, showing a positive trend of 1.5% over the week and a 15.7% increase in the past month. Ethereum achieved a high of $1,901.37 on November 5 and a low of $1,785.51 on November 3.
XRP's price surged by over 25% in the past week, crossing the $0.70 mark for the first time since August. This increase in XRP's value appears to be sustainable, given that wallets holding between 100,000 to 1 billion XRP tokens have accumulated Ripple at their highest level in 2023. Additionally, Cardano (ADA) is on track to extend its gains in the first week of November, with the altcoin's price rising nearly 18%. Transaction volume for Cardano increased from 237.63 million to 332.08 million on November 6, and its current price is $0.353719. While Solana (SOL) experienced a 2% dip in the last 24 hours, it still maintained a remarkable 15% increase for the week, trading at $40.26 at the time of writing.
The overall market capitalization of the crypto market has reached $1.32 trillion, with DeFi's total volume accounting for 11.30% of the total 24-hour market volume, standing at $4.29 billion. In the case of stablecoins, the overall volume represents 85.65% of the total 24-hour market volume, amounting to $32.50 billion. As of the time of writing, BTC's dominance stands at 51.81%.
WHAT DO YOU THINK ABOUT THIS CONTENT?
COOL!
NOT BAD!
NOT COOL!