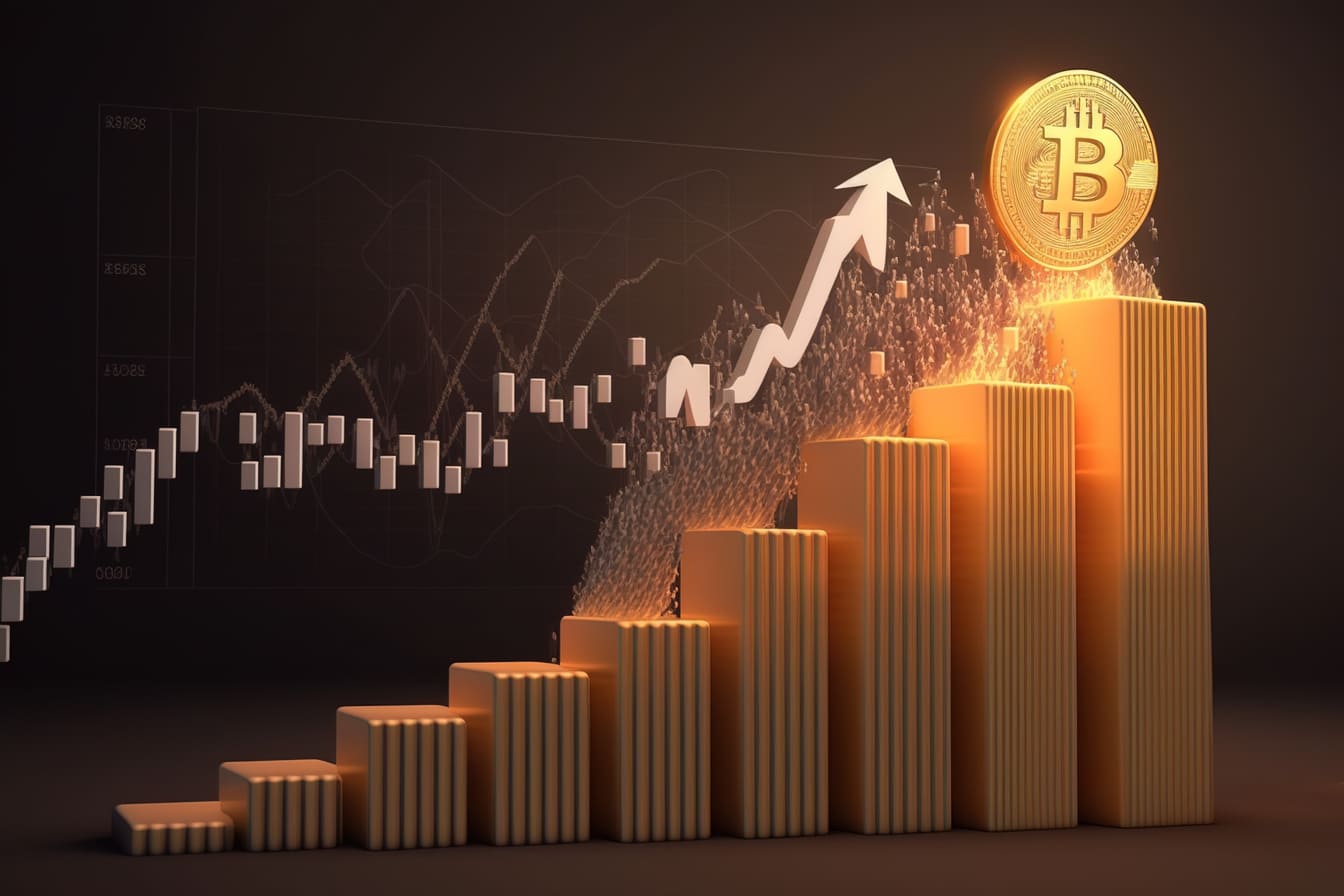 WEEKLY ANALYSIS - A Week of Ups and Downs for the Crypto Giants
A week of volatility for the leading cryptocurrencies, fared in the last 7 days amid market fluctuations.
The last 7 days have been volatile for both Bitcoin and Ethereum, the two leading cryptocurrencies by market capitalization, with modest gains around 2.99% and 1.07% respectively.
Bitcoin (BTC) started the week at around $29,000 and reached a high of $29,890 on the 30th, but then fell to a low of $28,428 on the 1st. It has recovered slightly, but is currently trading at $27,965, down 2.29% over the past 24 hours, but up 2.24% since the 20th.
Ethereum (ETH) had an even more volatile week, climbing from $1,814 to a weekly high of $1,962 on the 26th, only to plummet to a weekly low of $1,792 on the same day. The second leading cryptocurrency then spent the rest of the week correcting around the $1,900 level, still gaining 0.85% since the 25th. It is currently trading at $1,828.67.
Both Bitcoin and Ethereum have performed well in the past three months, as they increased by 28.31% and 224.97% respectively since January 27. However, they are still far from their all-time highs of $68,789.63 and $4,891.70, which they reached on November 10, 2021 and November 16, 2021 respectively. The crypto market is influenced by many factors, such as supply and demand, regulation, innovation, sentiment and adoption. Therefore, it is hard to predict the future performance of Bitcoin and Ethereum based on their past performance alone.
Among the other top cryptocurrencies by market cap, Solana (SOL) has performed the best in the last 7 days, gaining 4.25%, while Polkadot (DOT) is among the worst performers with a -2.94% change. Other altcoins such as BNB, XRP, Cardano, Dogecoin, Polygon and Solana have also performed well, with increases ranging from 1.04% to 4.51%. The only exception is Tether, which has remained stable at $1.
The global crypto market cap has seen a slight decrease of 1.80% in the last 7 days, reaching $1.18 trillion as of May 2, 2023. Bitcoin remains the dominant cryptocurrency with a 46.9% share of the total market cap, followed by Ethereum with 18.8%. The total volume of all cryptocurrencies traded in the last 24 hours is $37.59 billion, which is a significant increase of 54.63% compared to the previous day. The total volume of decentralized finance (DeFi) tokens is $2.54 billion, which accounts for 6.76% of the total crypto market volume.
WHAT DO YOU THINK ABOUT THIS CONTENT?
COOL!
NOT BAD!
NOT COOL!