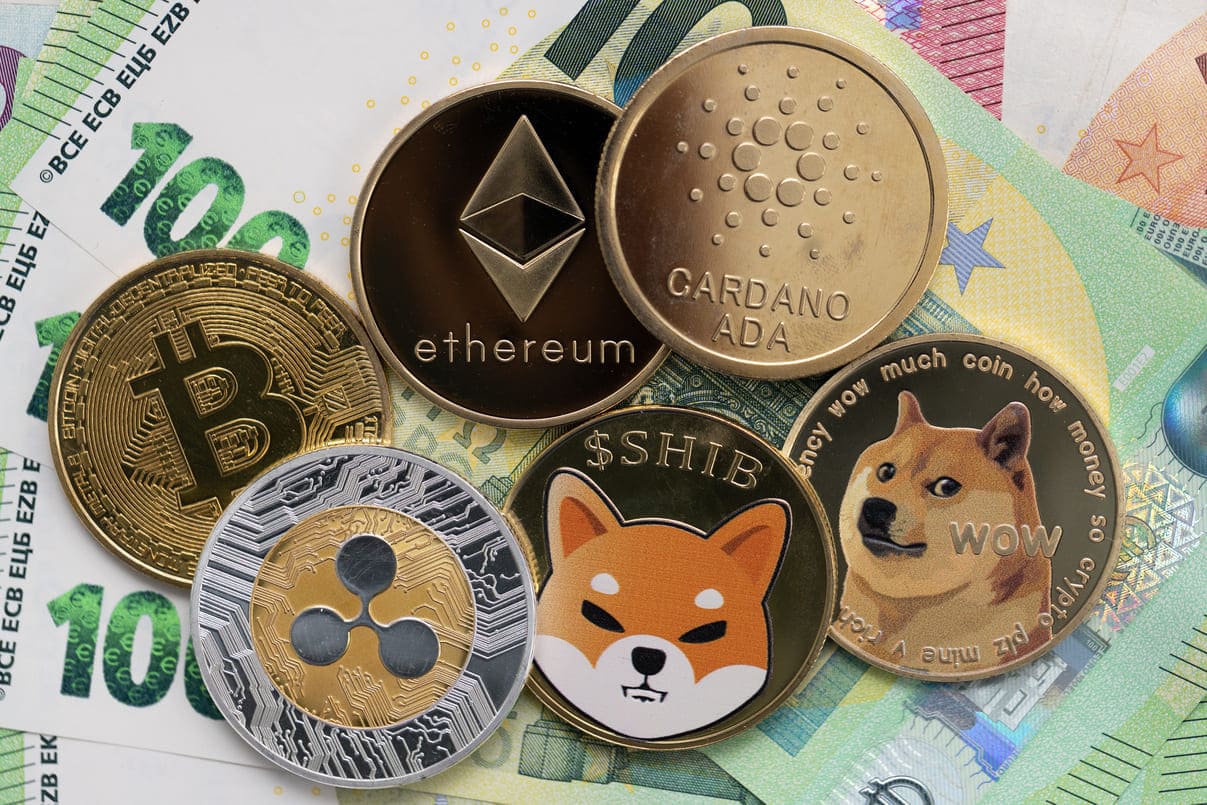 WEEKLY WATCH - Bitcoin and Ethereum Witness Modest Gains Amidst a Volatile Crypto Market
Major cryptocurrencies display mixed performances, market holds steady.
In a week marked by the volatile nature of cryptocurrencies, Bitcoin and Ethereum managed to secure modest gains today, despite suffering losses earlier in the week. The week started on a positive note with most major coins and tokens showing bullish trends, only to dip into the red for a couple of days.
Bitcoin (BTC), after hovering around the $36,500 mark for a few days, saw its $37,000 level tested repeatedly. The bulls finally took charge, pushing the price above $37,000. As of this writing, Bitcoin is trading at $36,735, marking a 2% increase in the last 24 hours. Over the past week, its performance has been relatively flat. A significant surge on Sunday took Bitcoin from the low $36,000s to above $37,000, following the bitcoin-friendly victory of Javier Milei in the Argentine presidential election. This unexpected rally, peaking at $37,500, caught the crypto market off guard, as investors had grown accustomed to the typically low momentum of weekend trading.
Ethereum's (ETH) price has seen a 4.56% rise in the past 24 hours, reaching $2,041.33, bouncing back from a dip below that level at the end of last week. This is a reversal from its downward trend over the past week, where it saw a 2.0% loss, moving from $2,064.69 to its current price. Ethereum's trading volume has increased by 11.0% over the past week, mirroring the overall circulating supply of the coin, which has grown by 0.54%, bringing the circulating supply to 120.25 million.
The broader crypto market showed varied movements, with several altcoins registering different trends. BNB rose by 1.27% to $244.81, and XRP made slight gains, increasing to $0.66 (up 0.85%). Cardano stood out with a significant increase of 4.09% to $0.33. On the other hand, Dogecoin fell by 6.08% to $0.077. Solana showed resilience over the week with a positive momentum of 2.18%, trading at $58.44. Polka Dot and Shiba Inu were among the cryptocurrencies that faced weekly declines, with Polka Dot down by 4.08%.
Despite the mixed performances across various cryptocurrencies, the global crypto market cap remained steady at $1.42 trillion, with a surge in daily volume indicating robust trading activity. DeFi's total volume stands at $4.51 billion, accounting for 11.35 percent of the total market 24-hour volume. For stablecoins, the overall volume stands at $34.94 billion, making up 87.93 percent of the total 24-hour market volume. According to CoinMarketCap, the overall market fear and greed index stood at 'Greed' with 74 points (out of 100), indicating continued confidence among investors compared to last week.
WHAT DO YOU THINK ABOUT THIS CONTENT?
COOL!
NOT BAD!
NOT COOL!