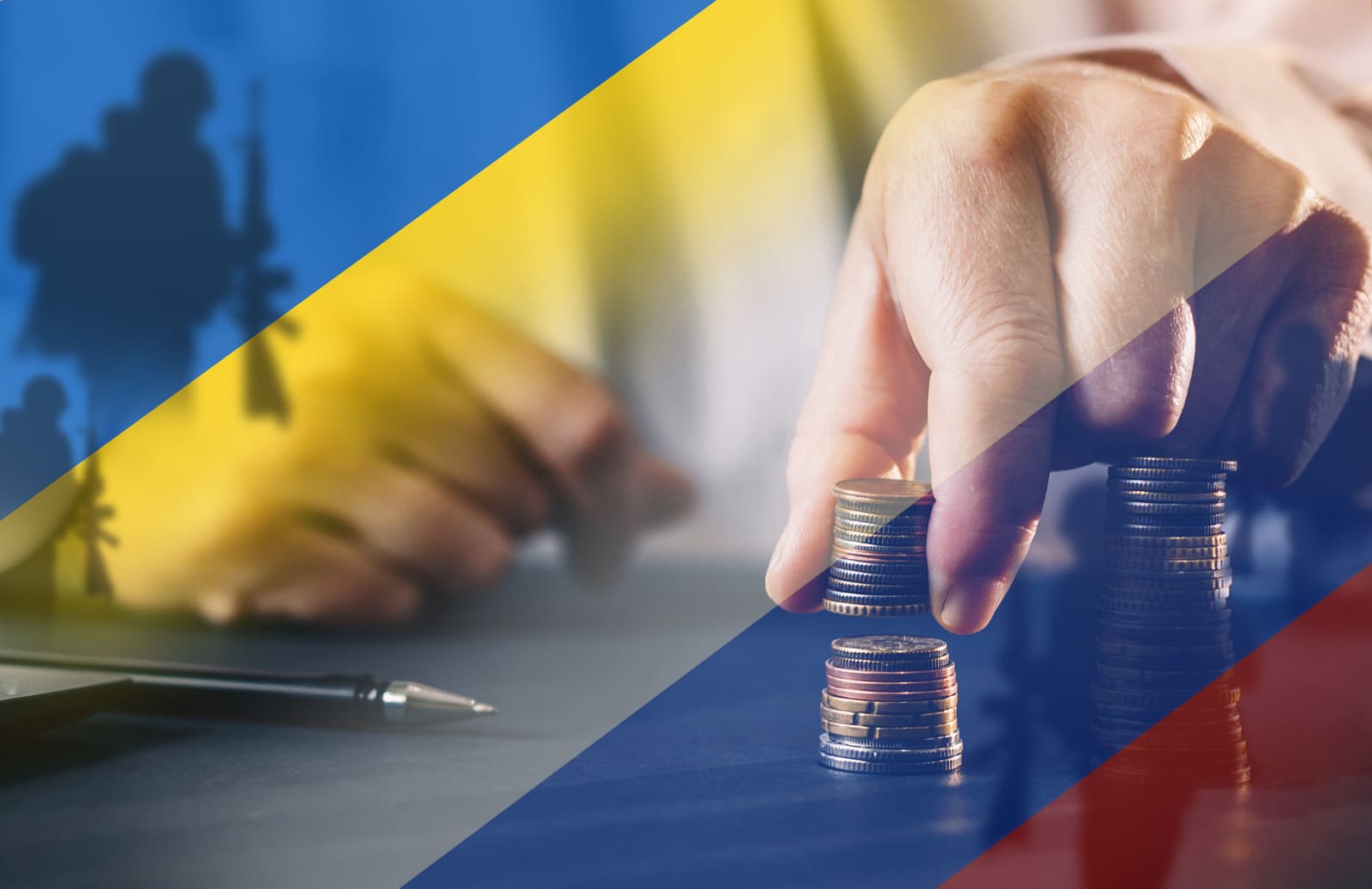 Western sanctions trigger Ruble-Bitcoin transactions to reach a nine-month high
Ruble and Ukraine's Hryvnia denominated BTC volume soared as Putin launched a full-scale invasion.
As a result of the sanctions placed by the West on Russia, the quantity of ruble-denominated crypto trading volumes has begun to rise.
According to data tracked by Paris-based cryptocurrency research provider Kaiko, trading volumes between the Russian ruble and Bitcoin increased to 9-month highs since the country's fiat currency plunged to record lows due to the fallout from Ukraine invasion. In particular, ruble-denominated Bitcoin volume surged to nearly 1.5 billion RUB on thursday, hitting the highest since May.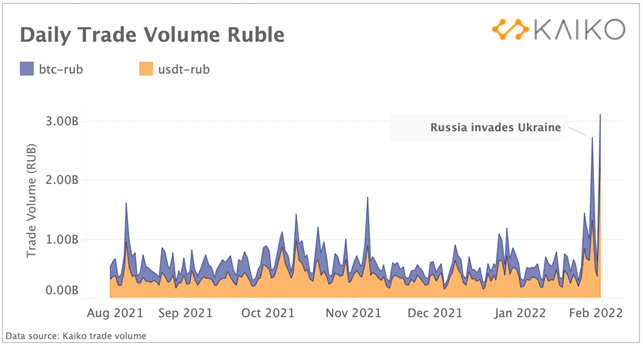 Kaiko explain that the majority of RUB and UAH cryptocurrency volume is taking place on Binance. Volume for both RUB and UAH trading pairs increased far more quickly than volume for other pairs, such as BTC-USD, which suggests the crisis is directly influencing trading behavior.
Bitcoin traded at a 6% premium on Binance's Ukrainian hryvnia (UAH) market as demand for cryptocurrencies soared immediately following Russia's invasion. Demand surged on Binance as local Ukrainian currency markets faced significant disruptions, with the Ukrainian central bank temporarily halting foreign currency withdrawals and the Ukrainian hryvnia falling to all time lows versus the U.S. Dollar.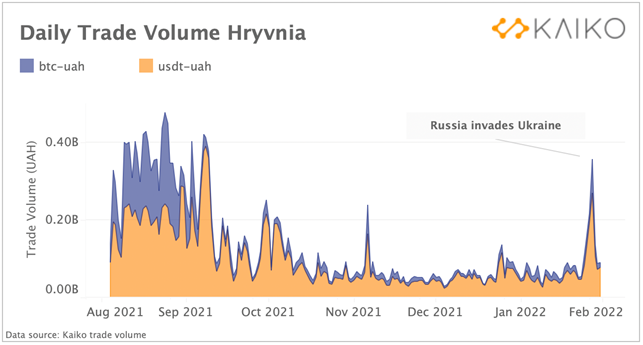 "The sharp escalation of the Russia-Ukraine conflict into a full-out invasion – reported Kaiko – spurred a dramatic sell-off across global financial markets. Cryptocurrencies plunged, the S&P 500 entered a technical correction, and commodities prices soared on fears of supply disruptions. Markets recovered by Friday with Bitcoin closing Sunday night down just 2.7%, although volatility is likely to continue throughout the week."
"Both ruble and hryvnia trade volumes surged to their highest levels in months almost immediately after the Russian invasion, highlighting the complexities of the cryptocurrency industry's role in the conflict." Indeed, according to the french firm "Russia's invasion of Ukraine places the cryptocurrency industry in a unique and precarious position, needing to balance sanctions enforcement while lacking the power to restrict transactions on decentralized networks".
WHAT DO YOU THINK ABOUT THIS CONTENT?
COOL!
NOT BAD!
NOT COOL!