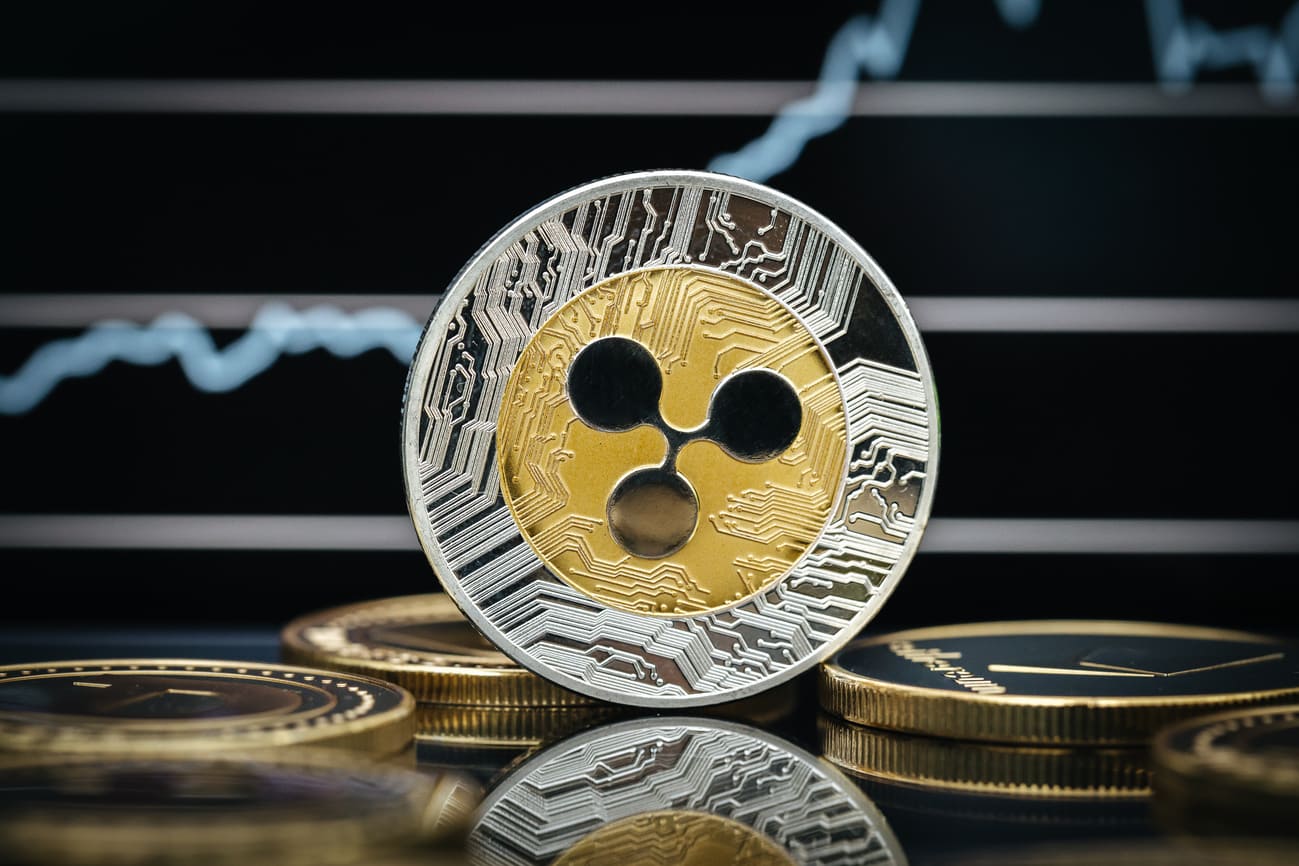 XRP Could Skyrocket to $500 in the Next Few Months, Says Wells Fargo Officer
Shannon Thorp, a Treasury Management officer at Wells Fargo, explains why XRP has the potential to surge up to 71,000% in the short term.
In a recent statement, Wells Fargo's Treasury Management officer Shannon Thorp predicted a potential surge in the value of XRP to anywhere between $100 and $500 in the short term, specifically within the next 4 to 7 months. This price hike prediction represents an astounding increase of 14,200% to 71,400% from its current trading value.
Shannon Thorp, a finance and crypto influencer and Treasury Management officer at Wells Fargo, one of the largest banks in the U.S., shared her bullish prediction for XRP in a recent statement on Twitter. She said that XRP could be worth anywhere between $100-$500 by early 2024, representing an astounding 14,200 % to 71,400% increase from the current trading value. She also claimed that her projection was conservative and cited the price prediction of Valhil Capital, a private equity firm that valued XRP between $3,500 and $21,9003.
Thorp explained that her price prediction was based on a metric called Liquidity Strength (LS), which measures the ease with which a financial asset can be bought or sold in the market without significantly impacting its price. Higher liquidity strength indicates a larger number of buyers and sellers, making it easier to execute trades quickly and at stable prices, and vice versa. Thorp said that LS was the key factor for predicting XRP's future price, as it reflects the token's utility and demand in the global payment market5.
Thorp also criticized the two common approaches that the XRP community uses to forecast the token's price: chart analysis and utility analysis. She said that both of these methods were wrong, because they relied on traditional securities logic that contradicted Ripple's vision. She stressed that XRP was not a security, as confirmed by the recent court ruling, but rather a bridge currency that enables frictionless and low-cost money transfers across borders.
People have long asked what will be the price of $XRP, when will this "utility" come? In my opinion, now more than ever I see a divided #XRPArmy! One side looking at only charts, taking cues from the past and trends that follow Bitcoin to draw short term price predictions. Whilst…

— Shannon Thorp (@thorpshannon87) July 29, 2023
To calculate XRP's LS, Thorp took into account several metrics, such as XRP's total supply, including both circulating and burnt tokens that are owned by different entities, such as banks, governments, and individual investors. She also assumed that Ripple had released all their XRP from escrow to determine a price range for the token. She estimated that there were between 50 and 75 billion XRP supporting the token's LS at any point in time, distributed among around 300 to 1,000 different institutions. As a result, this offered around $75 million XRP/dollars per institution.
Thorp then compared this LS with the daily transaction volume of JP Morgan, one of the leading global banks with over $8 trillion in daily transaction volume. She argued that if Ripple captured just 10% of this market share, the existing 75 billion XRP in circulation would not be enough to move such massive amounts of funds efficiently. Therefore, she concluded that XRP's price had to increase significantly to provide enough liquidity for the market and ensure that no single entity needed to hold XRP for daily operations.
Thorp reiterated that XRP's price prediction boiled down to LS. For example, if the token's supply was 50 billion XRP, a token price of $100 would yield an LS of $5 trillion. On the other hand, XRP's price of $500 would lead to an LS of $25 trillion. Such value would offer breathing room for the market and make sure that no single entity needed to hold XRP for daily operations.
Thorp concluded her statement by saying that she was confident that XRP would reach her projected price range in the next four to seven months.
XRP, the cryptocurrency that was at the center of a legal battle between the U.S. Securities and Exchange Commission (SEC) and Ripple, the blockchain company behind it, has seen a significant increase in its value after the lawsuit was settled in favor of the crypto industry. would lead to an LS of $25 trillion. Such value would offer breathing room for the market and make sure that no single entity needed to hold XRP for daily operations. The token, which is designed to facilitate fast and cheap cross-border payments, has risen from around $0.70 in July 2023 to over $7 in August 2023, a 900% gain in just one month.
WHAT DO YOU THINK ABOUT THIS CONTENT?
COOL!
NOT BAD!
NOT COOL!