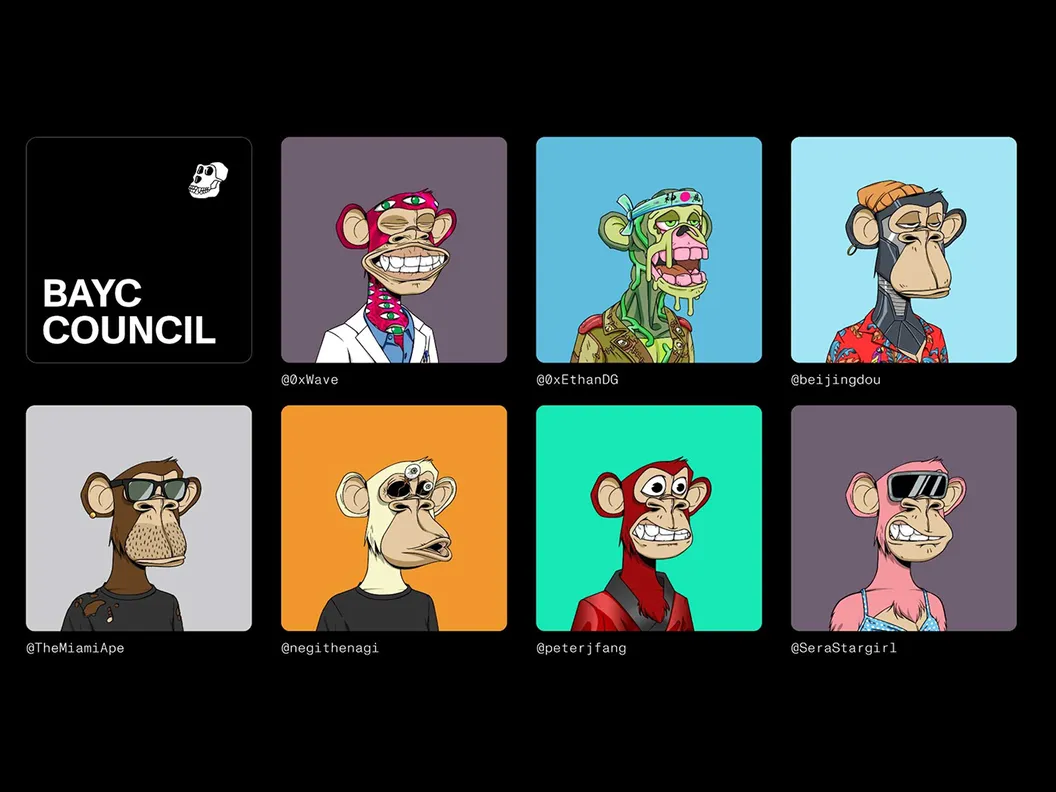 Yuga Labs launches the Bored Ape Yacht Club Community Council
The company will soon launch community councils for CryptoPunks, Meebits, the Otherside and its other NFT projects.
Web3 powerhouse Yuga Labs has formed a new community council for the Bored Ape Yacht Club (BAYC) NFT ecosystem.
"To help the community grow and thrive, we've assembled a new community council made up of Apes with a proven track record of proactively and positively contributing to the club since the start," the company announced in a blog post. "This council was formed with the intention of representing the club at large and providing an avenue for new perspectives and puts a more formal, efficient and consistent process in place for Yuga leadership to get community feedback and advice on an ongoing basis. We see the community council as a critical part in helping Yuga Labs shape the future of BAYC."
Today, Yuga Labs welcomes the first BAYC community council that will assist us in shaping the future of the Bored Ape Yacht Club. For more details on the council head over to our official blog at https://t.co/MSD3M1QkfE

— Yuga Labs (@yugalabs) October 5, 2022
The community is made up of seven "proactive leaders in the BAYC community" - Josh Ong, Sera, Laura Rod, 0xEthan, 0xWave, Negi and Peter Fang – that will be committed to provides community feedback, uplift community-driven initiatives (such as commercial projects, meetups, charitable giving, and other community-led ideas) and bring new perspectives and ideas to the table. Yuga says the council will probably grow over time.
Yuga Labs also reavealed that it will soon launch community councils for its other NFT projects, including CryptoPunks, Meebits and the Otherside moving forward.
WHAT DO YOU THINK ABOUT THIS CONTENT?
COOL!
NOT BAD!
NOT COOL!