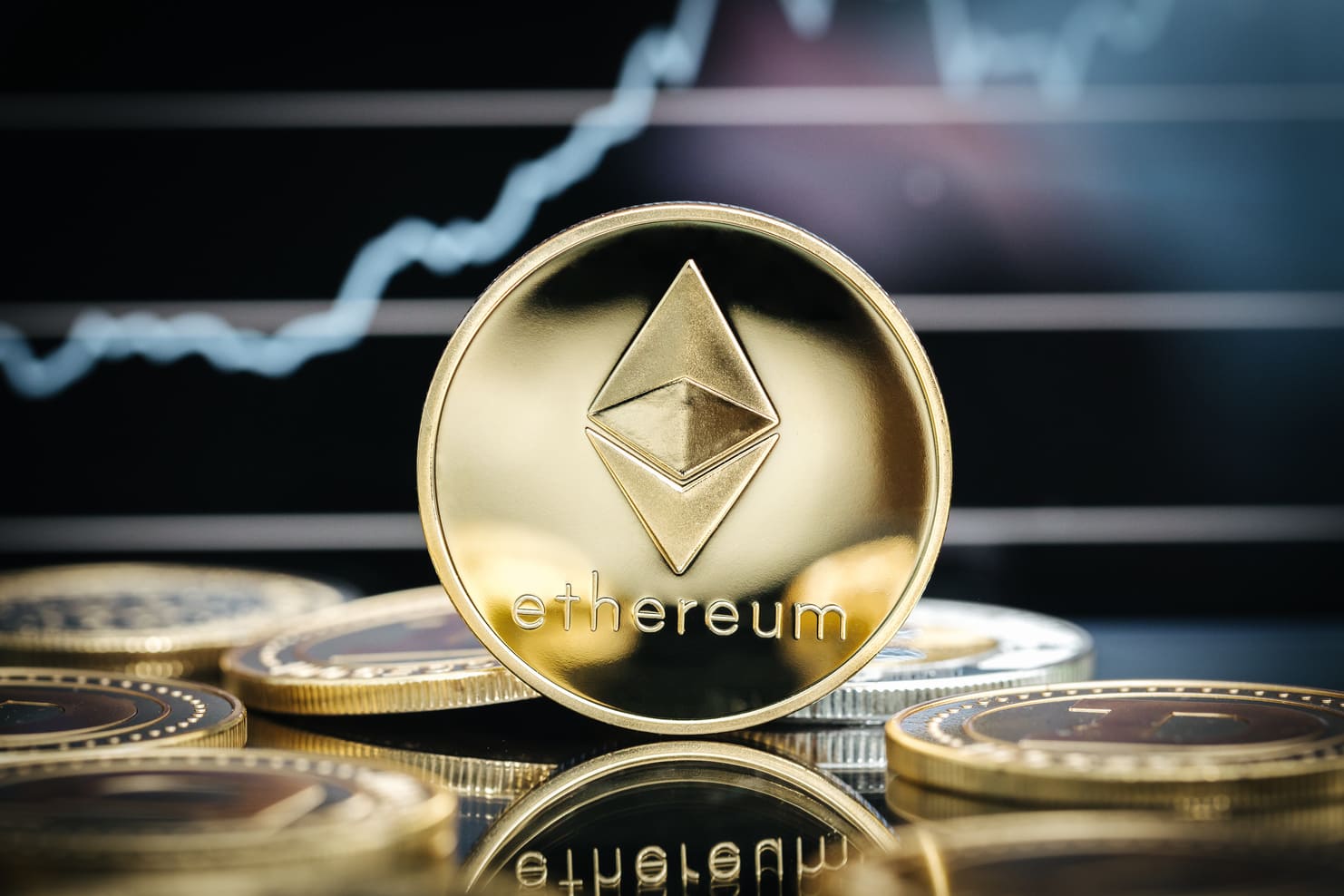 ETH Network Q1 Revenue Grew 46% to $2.4 Billion
Ethereum's quarterly performance drove by the rise of stablecoins and NFT marketplace.
Ethereum, the world's leading smart contract platform, reported financial results for the first quarter ended March 31, 2022.
According to the report, network revenues increased 46% from $1.6 billion to $2.4 billion during the first quarter of 2022. $2.1 billion of this revenue (87%) was removed from the circulating supply of ETH via the burning mechanism implemented via EIP-1559, which went live in August 2021.
As a consequence, ETH Inflation Rate rate - a metric that measures the net change in the supply of ethereum tokens - decreased 54% from 1.10% to 0.51% during Q1, while the average number of addresses that interacted with the network each day over the course of the quarter rose 4% from 507,662 to 529,018.
There were numerous exciting developments in Ethereum over the course of Q1, with none perhaps more significant than the continued rise of stablecoins that saw their circulating supply on Ethereum increase more than 188% from $42.3 billion to $122.1 billion.
The value of the assets deposited into Ethereum-based DeFi protocols, such as decentralized exchanges, money markets, and options vaults increased 82% from $49.1 billion to $89.5 billion.
Riding the momentum of its explosive growth over the previous two quarters, there were several significant shake-ups within Ethereum's NFT ecosystem over Q1. One was the January launch of LooksRare, a new generalized NFT marketplace and competitor to OpenSea, which facilitated more than $22.1 billion in volume during the quarter, generating more than $444 million in revenue for stakers.
Another major development in Q1 was the establishment of Yuga Labs as an ecosystem powerhouse. Fueled by a rise in the value of Bored Ape Yacht Club (BAYC), which has become a favorite among celebrities and is now the most valuable NFT profile-picture (PFP) collection by floor price, Yuga made several significant moves to bolster its standing within this burgeoning sector of Ethereum's economy, acquiring the intellectual property for Larva Labs NFT collections (including Cryptopunks and Meebits) and, shortly after, announcing the release of Apecoin (APE). The report also state that the Floor Price of CryptoPunks rose 513% from 17.42 ETH to 106.87 ETH, while Bored Ape Yacht Club (BAYC) ended the quarter at 108.93 ETH.
The report revealed that trading volume on the two largest generalized NFT marketplaces, OpenSea and LooksRare, erupted 19,290% from $606.3 million to $116.4 billion.
WHAT DO YOU THINK ABOUT THIS CONTENT?
COOL!
NOT BAD!
NOT COOL!