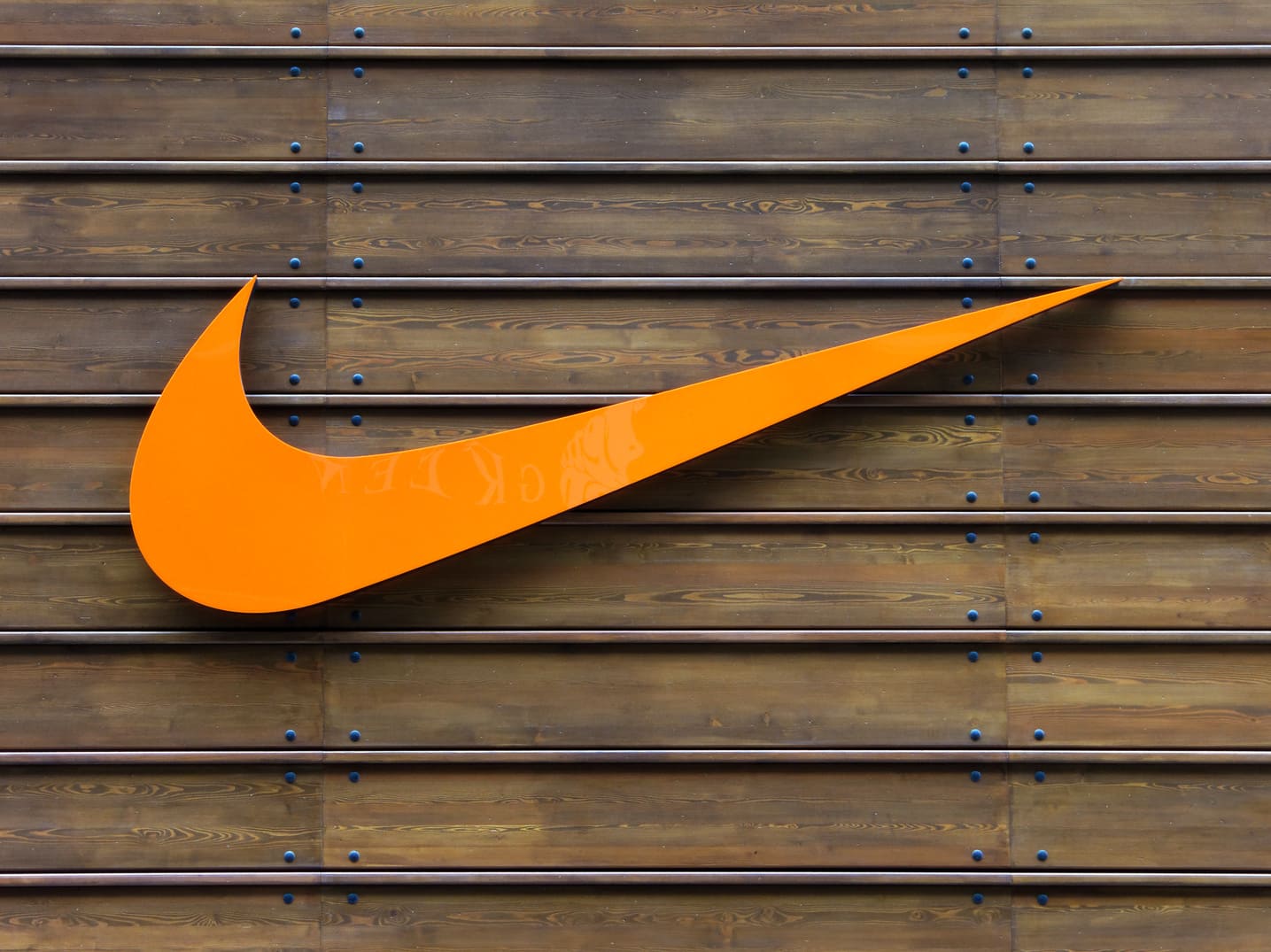 Nike leads fashion brands NFTs profits
The iconic sports brand made over $185M in revenue from NFTs, outrunning fashion giants Tiffany, Gucci & Adidas.
Sportswear giant Nike has generated a total of $185 million in revenue from NFT sales this year, placing itself as the biggest earning brand from NFTs.
According to data from Dune Analytics examining the performance of NFTs of large brands on the Ethereum network, the iconic sports brand tops the list seeing more profit than Gucci, Tiffany & Adidas, collecting $1.3 billion in transaction volume (with $93 million from primary sales) and generating $92 million in the form of royalties. CloneX positioned at the top of Nike's list of collections with over $39 million generated in royalty fees, followed by the Nike Sneakers-themed NFT collection MNLTH with $24.22 million.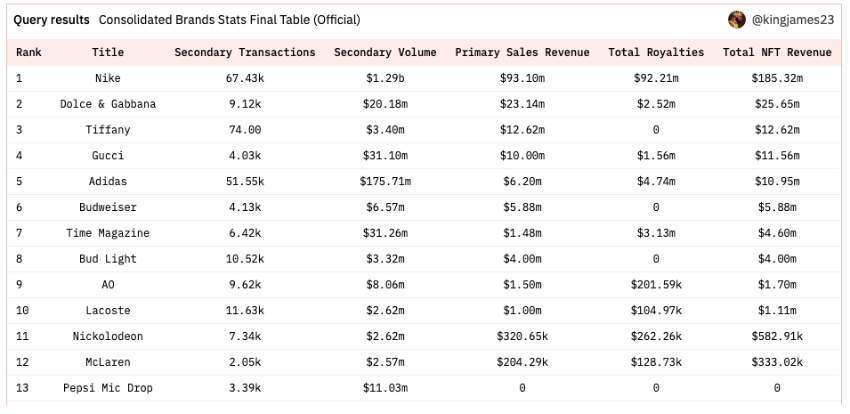 Furthermore, the footwear firm is followed by Italian high fashion house Dolce & Gabbana (scoring a $25.65m profit) and American luxury jewelry retailer Tiffany (with $12.62m). Nike's competitor Adidas – that last December announced its entry into the metaverse in collaboration with some of the most celebrated NFT projects such as gmoney, PUNKS Comic and the Bored Ape Yacht Club – ranked just in fifth place with a $10.95m profit. Overall, top fashion brands made nearly $245 million with NFTs.
Last December, Nike announced the acquisition of RTFKT Studios, the digital fashion design company specialised in creating digital wearables and other collectibles for the virtual worlds, while this April released their inaugural NFT collection, the Cryptokicks.
WHAT DO YOU THINK ABOUT THIS CONTENT?
COOL!
NOT BAD!
NOT COOL!