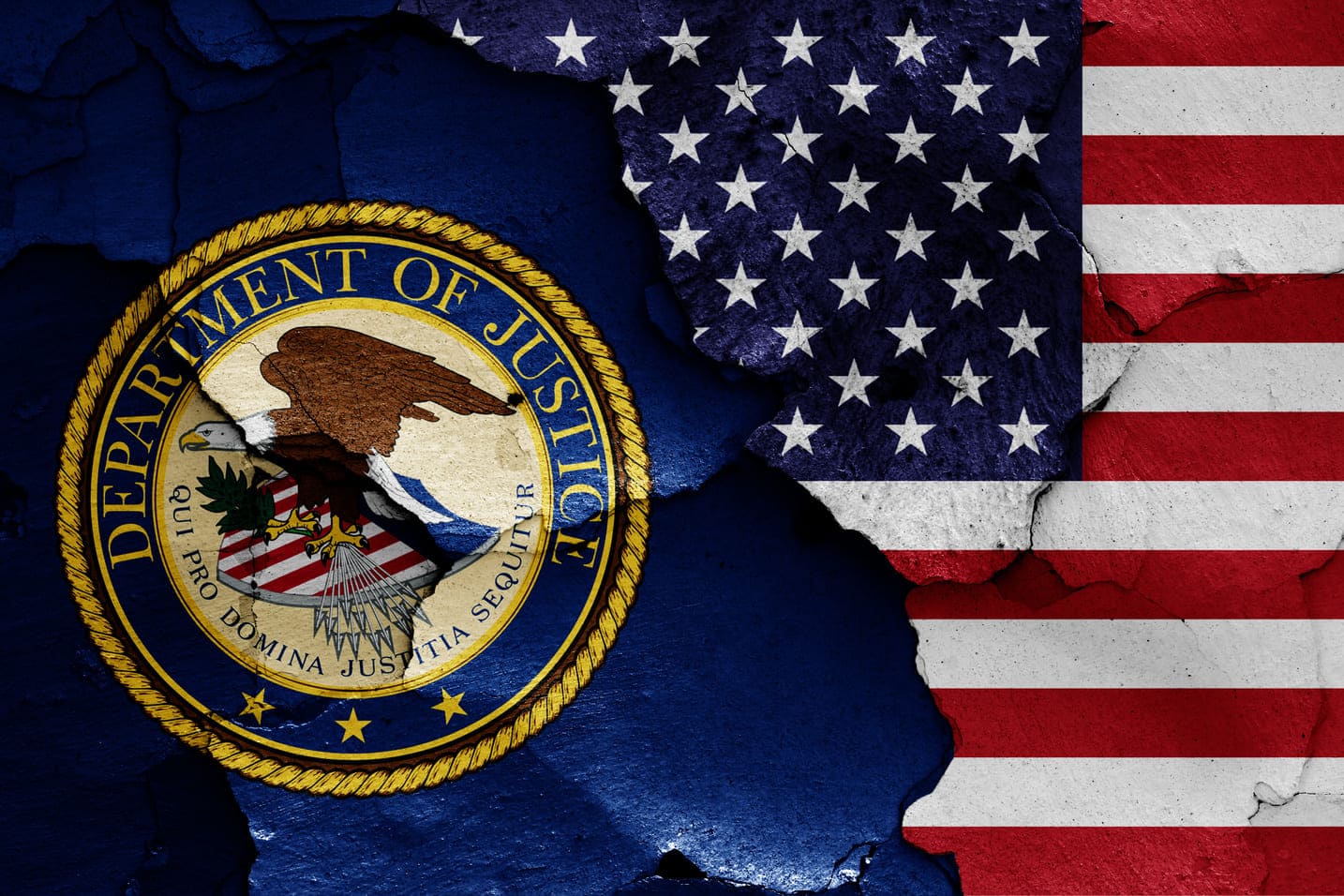 US Department of Justice Investigates Terraform Labs Over LUNA/UST Collapse
Investigation seeks to determine cause of LUNA/UST collapse and potential financial crimes.
The US Department of Justice has launched an investigation into Terraform Labs and its former employees to determine the cause of the collapse of LUNA, the project's native token, and UST, its algorithmic stablecoin.
According to a Wall Street Journal report, the FBI and the Southern District of New York have in recent weeks interviewed former members of Terraform Labs, which is owned by Do Kwon, the creator of the TerraUSD stablecoin, to determine the cause of the LUNA/UST collapse last May. They are also seeking to interview others, according to sources familiar with the matter. Both the FBI and the SDNY are part of the Department of Justice, and the latter is known for leading high-profile prosecutions related to financial crimes.
Last month, the Securities and Exchange Commission filed a civil fraud lawsuit against Mr Kwon and Terraform Labs, accusing them of misleading investors about the risks of TerraUSD, which is believed to have contributed significantly to the project's failure. The stablecoin lost its value in May 2022, causing a chain reaction that wiped out around $40 billion in market value and cost some investors their life savings. The lawsuit was filed in federal court in Manhattan.
The investigation by the US Department of Justice is part of a series of probes related to the collapse of TerraUSD, including investigations by South Korean prosecutors, who have obtained an arrest warrant for Do Kwon and a red notice from Interpol. Singapore police are also investigating Terraform Labs.
Kwon, who was based in Singapore, disappeared from public view last year and was reported by South Korean prosecutors to have travelled to Dubai and Serbia. The specific charges being pursued by the Ministry of Justice remain unknown, and prosecutors may decide not to press charges.
Kwon and Terraform have denied any wrongdoing and have indicated that they will seek to have the SEC's case dismissed.
WHAT DO YOU THINK ABOUT THIS CONTENT?
COOL!
NOT BAD!
NOT COOL!