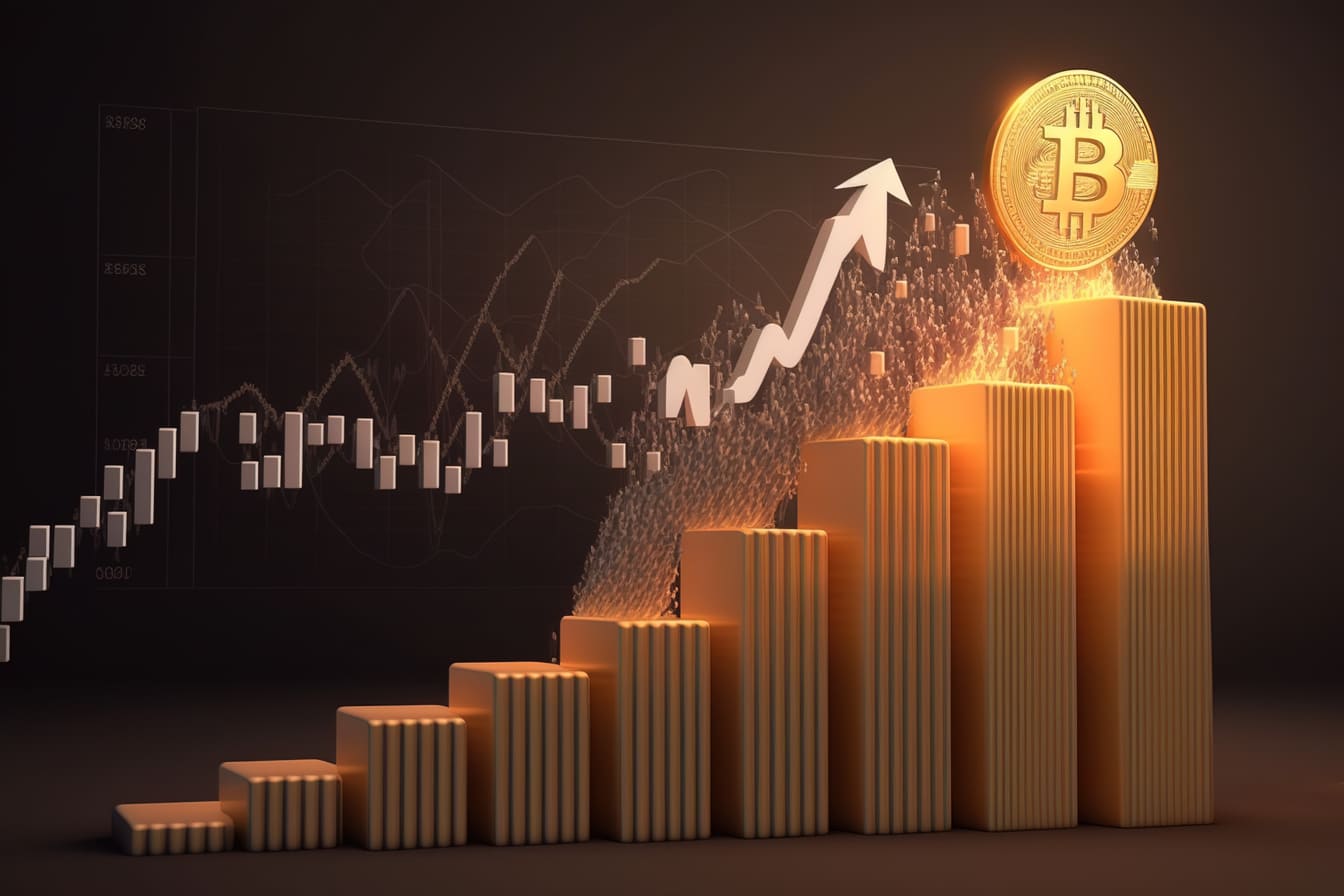 WEEKLY ANALYSIS - Bitcoin ETF Sparks Optimism in the Crypto Market
Blackrock's Bitcoin ETF impacted the crypto market this week, boosting BTC price.
This week has seen a variety of outcomes in the cryptocurrency market, with some coins experiencing significant growth while others remained stable. This follows a surge in market optimism due to Blackrock's heavily backed Bitcoin ETF application, Binance.US finding a compromise in its ongoing battle with the SEC, and Bitcoin Ordinals not making Bitcoin unsustainable to download.
Bitcoin (BTC) saw a 2.2% increase in price over the past week, breaking through the $26,000 resistance level and reaching a weekly low of $24,864.61 and a high of $26,676.18. This growth was largely driven by optimism surrounding Blackrock's filing of a spot Bitcoin ETF. Prior to the filing, Bitcoin's price was around $25,000 before receiving a boost over the weekend. Currently, the largest cryptocurrency by market cap is valued at $26,420.95 with a 24-hour trading volume of $8,457,146,420.39 and a market cap of $512,711,488.676 based on a circulating supply of 19 million BTC.
Ethereum (ETH), the second largest digital asset, saw a 0.9% decrease in price over the past 7 days to $1.7K with a weekly low of $1.632,46 and a high of $1.755,97. Currently, Ethereum is valued at $1,725.07 with a 24-hour trading volume of $3,893,809,937 and a market cap of $207,384,411,149 based on a circulating supply of 120 million ETH.
The altcoin market saw mixed results with Binance Chain Native Token (BNB) rising by 8.6% to trade at $243.93 while Shiba Inu (SHIB) gained 9.8% and Uniswap (UNI) gained 9.5% to trade at $4.46. On the other hand, Cardano (ADA) lost 6%, Polygon (MATIC) lost over 5.3%, and XRP (XRP) recorded a -4.3%.
The global cryptocurrency market cap is currently at $1.1 trillion with a -0.5% change in the last 24 hours and total trading volume at $21.7 billion in the last day. Bitcoin dominance stands at 46.4% while Ethereum dominance is at 18.8%.
WHAT DO YOU THINK ABOUT THIS CONTENT?
COOL!
NOT BAD!
NOT COOL!