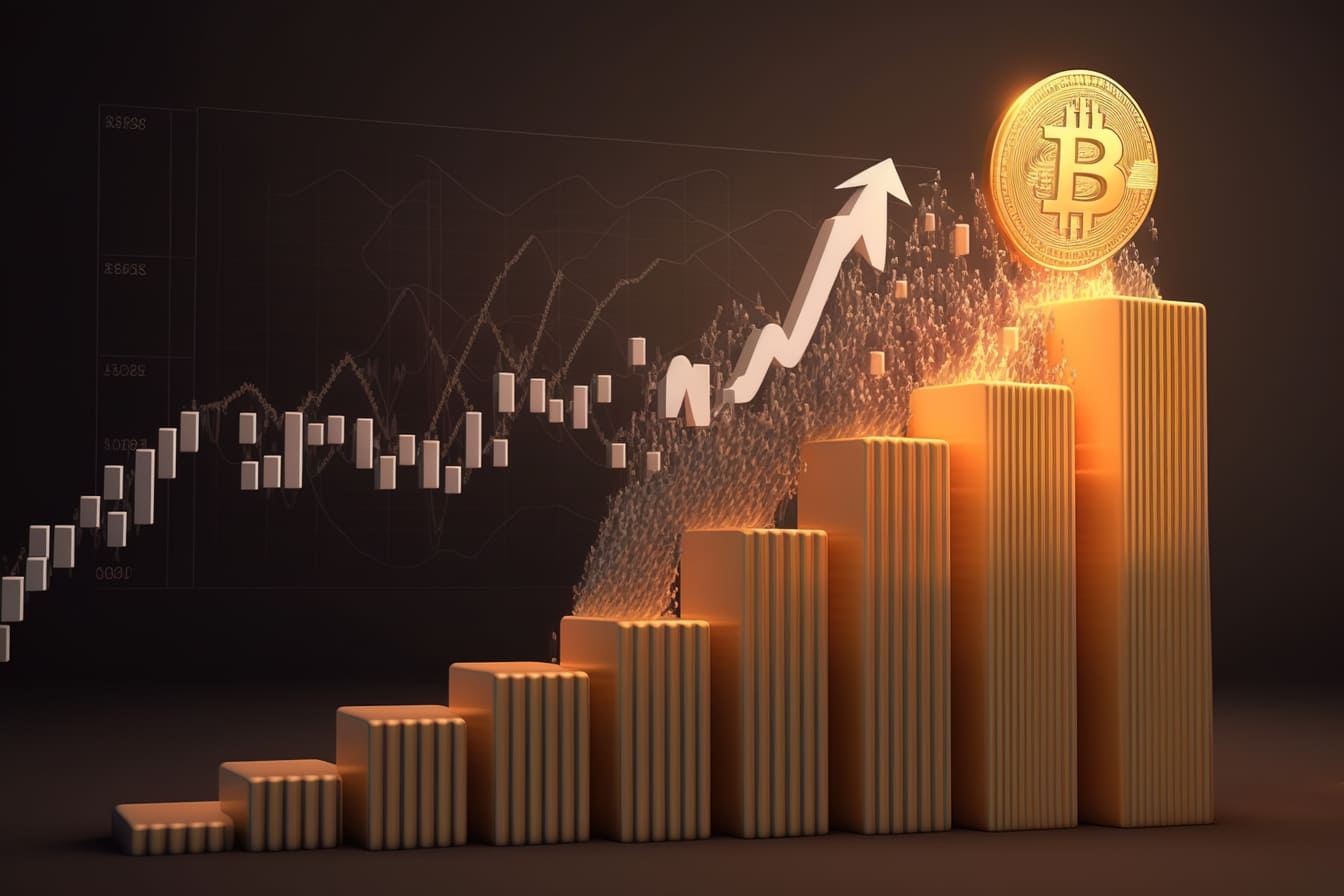 WEEKLY ANALYSIS - Fed's pause boosts crypto prices to multi-week highs
Bitcoin, Ethereum and other altcoins surge as US central bank keeps interest rates unchanged amid inflation fears.
The cryptocurrency market has enjoyed a strong rebound in the past week, as traders in the US interest rate market have increased their expectations that the Federal Reserve will not change its borrowing costs anytime soon. The surge comes as the Fed funds futures market shows a 99% chance that the US central bank will keep its interest rates between 5.25% and 5.5% this Wednesday. The Fed has hiked its rates by 525 basis points since March 2022 in an attempt to curb inflation, a move that has been blamed for partly causing the crypto market crash in the past year.
Bitcoin (BTC), the most valuable cryptocurrency by market capitalization, soared to $27,386, its highest level since August 31, after gaining more than 7% since a bearish death cross pattern emerged on its daily chart a week ago. Bitcoin is consolidating its position: the network's hashrate is increasing, as well as the miners' profitability. The on-chain situation suggests a possible new phase of accumulation and selling reduction.
Ethereum (ETH), the second-largest cryptocurrency by market value, is exchanged at $1,667 today, after rising by 2.1% in 24 hours and nearly 5% in a week. These moves follow a delay in the launch of the highly anticipated Holesky testnet, which did not work as planned due to a parameter mismatch. However, this setback does not seem to have had a major impact on the ETH price, and with Holesky expected to go live next week, the cryptocurrency is likely to see a significant rebound soon enough. With 120 million ETH in circulation, Ethereum has a market cap of $200,192,114,827.
Most of the other cryptocurrencies have also posted gains in the past week. Toncoin (TON), which received an endorsement from the popular messaging platform Telegram, has been one of the best performers with a remarkable price increase: over the last 30 days, Toncoin has risen in value by approximately 83% and over the last week, it has risen by 44%. If Toncoin's current price trend continues, it is likely to surpass the $3 mark in the near future. Solana (SOL) and Litecoin (LTC) also performed well, both rising by 13%.
The global cryptocurrency market cap today is $1.12 trillion, up 2.3% in the last 24 hours. The total cryptocurrency trading volume in the last day is at $33.7 billion. Bitcoin dominates the market with a 47.4% share, followed by Ethereum with a 17.8% share.
WHAT DO YOU THINK ABOUT THIS CONTENT?
COOL!
NOT BAD!
NOT COOL!