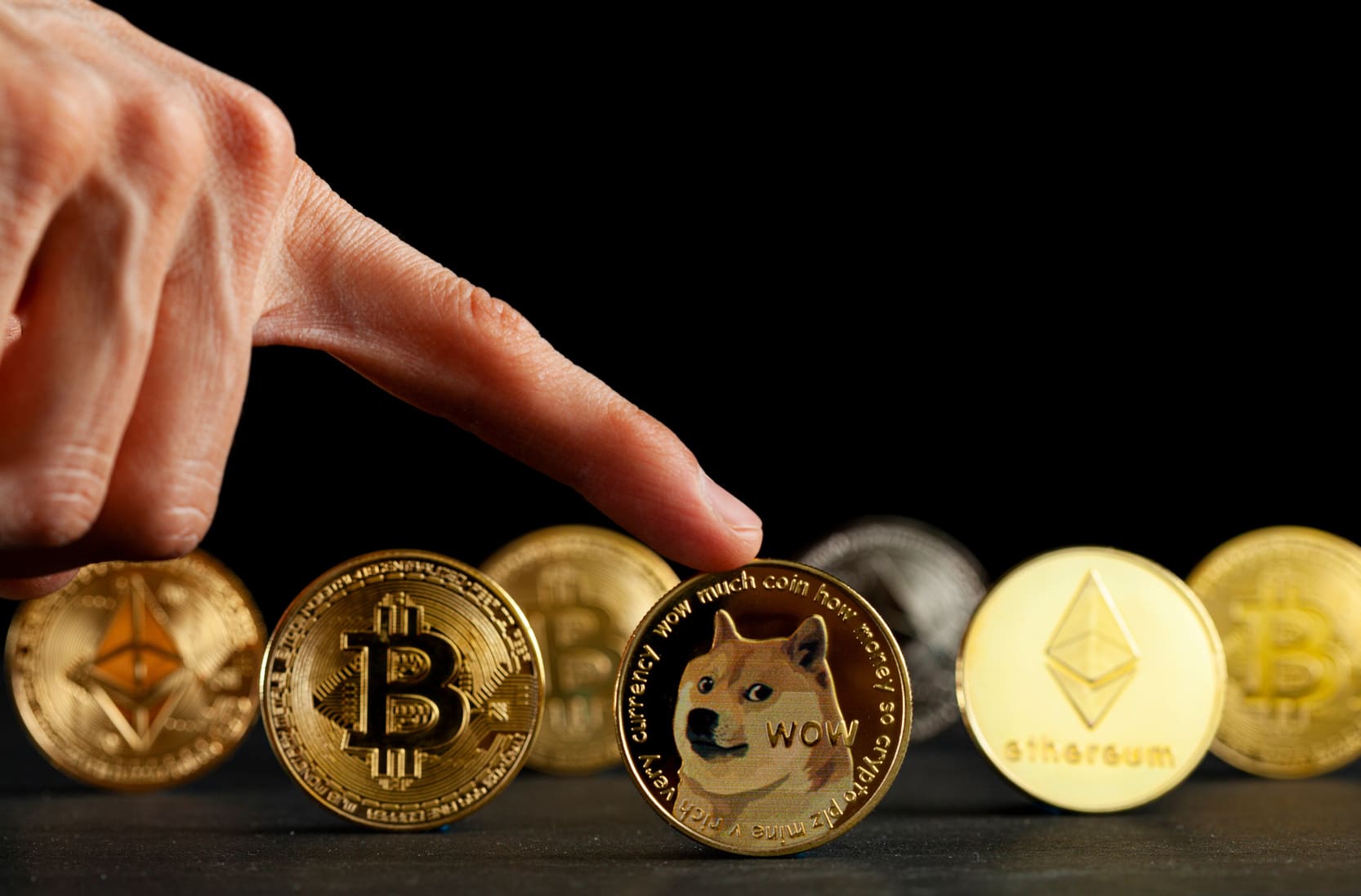 Bitcoin and Ether finally on the rise, DOGE jumped 24%
The first two cryptocurrencies are back on the rise, while the popular memecoin continue to spike.
After falling below $ 18,000 last Sunday – the lowest since the end of 2020 – BTC had a calm weekend and showed signs of mild recovery. The world's largest cryptocurrency reached a ten-day high at $21,900, standing above $21,000. Bitcoin is currently trading at $ 21,225, with a market capitalization - at the time of writing - of $ 405.01 billion.
Meanwhile, the price of Ethereum started an upward movement above the $ 1,150 resistance after 11 weeks in the red, its longest negative streak ever. The second largest crypto is now close to $ 1,220, down more than 1% in one day and up 8% in a week.
Among others altcoins, TRON (TRX) has jumped by around 6% and has neared $0.07, while Dogecoin (DOGE) continue to shine. The popular meme coin rose nearly 10% over the past day and is trading above $ 0.072. DOGE also increased by 24% in one week after Elon Musk's tweet of support. Ripple, Cardano, Solana, Polkadot, and the recent high-flyer – Shiba Inu are all slightly in the red.
The overall crypto market cap cap is up by $30 billion and risen to just over $950 billion.
WHAT DO YOU THINK ABOUT THIS CONTENT?
COOL!
NOT BAD!
NOT COOL!